Compare online loans up to R250 000
Arcadia Finance helps you find the best loans online from leading South African loan providers by comparing options from authorised banks and lenders. Fill out our free, no-obligation, online application to save hundreds of rands in interest rates and costs.
You will see your loan offers immediately after filling in the free application form. So, check out the loan options available for you!
✔ Low interest rates
✔ Quick loan offers
✔ Free application without commitment
Your email address seems invalid. Write the email again or use some other email address.
*Representative example: Estimated repayments of a loan of R30,000 over 36 months at a maximum interest rate including fees of 27,5% APR would be R1,232.82 per month. Arcadia Finance is an online loan broker and not a lender. Our service is free, and we work with NCR licensed lenders in South Africa. Interest rates charged by lenders can start as low as 20% APR, including an initiation and service fee determined by the lender. The interest rate offered depends on the applicants' credit score and other factors at the lender's discretion.

Loan amount R100 - R250,000. Repayment terms can range from 3 - 72 months. Minimum APR is 5% and maximum APR is 60%.
Our system allows you to compare the options to find the right loan for your unique needs. Are you looking for a long-term or short-term loan, low rate or premium? We only offer the best loan products from trusted South African financial service providers.
Using our comparison tool makes finding a loan quick and easy. And there's plenty of information here to help you find the loan that's right for you.
You are over 18 years old
You are employed and employment has lasted for more than 6 months
Your loan should not be more than 8 times larger than your monthly income
What is an Online Loan?
An online loan is a type of loan that you can apply for and manage entirely online. It is a convenient way to borrow money without the need to visit a bank or financial institution in person. Online loans can be used for various purposes, such as debt consolidation, home improvement, emergency expenses, and more.
The idea of an online loan is simple – you borrow an agreed amount and pay it back in monthly instalments with interest, over a set period. But there are different types of loans designed for different needs.
These loans can vary from R100 up to R250,000 with repayment periods ranging from 12 months to the maximum period of 72 months. Typically, repayments are calculated at an annual interest rate of up to 25%, although this will vary depending on the lender.
Send your application now!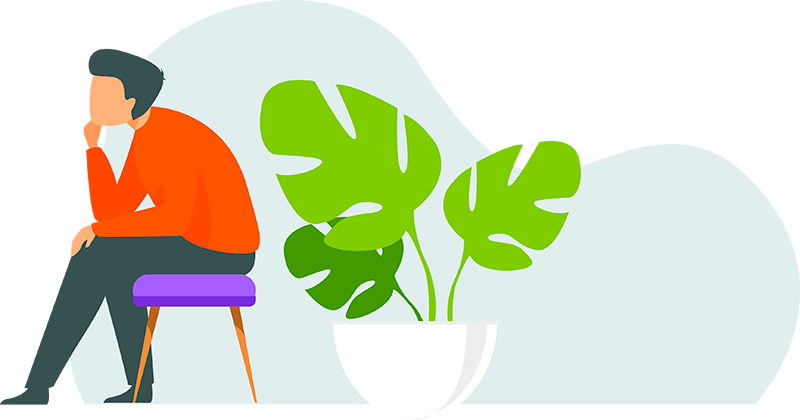 Online Loan Benefits
There are several benefits when considering online loans.
Convenience
The entire loan process, from application to funding, can be completed online from the comfort of your home.
Speed
Online loans are usually processed quickly, and you may receive the funds in your bank account within a few business days.
Flexibility
Online loans are available for various purposes and in different amounts, allowing you to choose the loan that best suits your needs.
Competitive rates
Many online lenders offer competitive interest rates, and by comparing different lenders, you can find the best deal.
Choosing a loan
When choosing which loan is best for you, it is important to understand how much money you will need and for how long. These factors will certainly affect the loan terms and the interest rates charged by lenders.
Credit Score Check
Lenders will check your credit score as it is a prime factor for calculating interest rate. Lenders use this to determine whether you qualify for a loan. If your credit score is too low, lenders may not approve your application.
A poor credit score hampers you in many ways. It lessens your chances of getting financial assistance in the future. As long as your score is low, you may have difficulty renting or buying a home and vehicle finance will be harder to secure.
If your credit score is problematic, contact a debt counsellor who can guide you through debt review and help rebuild your credit.
Other Fees and Charges
Most important, Arcadia Finance does not charge any upfront fees for its online service. We work with trusted, NCR licensed lenders who offer different types of loans. Besides it is important to understand the terms and conditions and charges thoroughly before accepting a loan offer. And don't accept an offer that isn't right for you.
Some banks and online lenders will require loan protection cover. In other words, you may need to agree to use their insurance provider to insure the loan. But this policy will vary from lender to lender.
Apply for Your Online Loan
Looking for an online loan in South Africa? Arcadia Finance makes applying for a personal loan online easy.
Enter the requested information in our online application form. Once the application is approved, you'll receive different loan offers from our trusted lenders for comparison.
You should always compare offers to find the best option. While applying for a loan online is easy, loans themselves can sometimes be confusing. It's important to make the right choice. A comparison tool takes the guesswork out of the process and lets you see which offer is best suited to your situation.
Additionally, you'll be able to compare loans by using the loan calculator.
What Do You Need for an Online Loan Application
Also, when applying for a loan, you will have to provide the following information:
The details of your bank where the money will be paid.
Your Smart-ID card, ID number or a copy of your ID book.
Payslips or bank statements for the last three months.
Proof of residence – Your bank statements or a municipal bill.
Using this information, the lender conducts a credit check, which determines the success of your application and what interest rate will apply to the loan.
The intention is to make the online loan application process as effortless as possible.
Finally, you have decided which offer you are happy with. Here are some personal questions lenders may ask you:
How old are you?
What is your marital status?
What are you using the money for?
Some companies will give you a prospective quote based on these additional factors.