Short-term loans up to R250 000
Short-term loans… When you might need them?
There could come a time when you face a sudden, unexpected lack of funds. Maybe your car broke down or some other small crisis caught you short of cash. Whatever the reason, a short-term loan could be the answer to your problem.
✔ Low interest rates
✔ Quick loan offers
✔ Free application without commitment
Your email address seems invalid. Write the email again or use some other email address.
*Representative example: Estimated repayments of a loan of R30,000 over 36 months at a maximum interest rate including fees of 27,5% APR would be R1,232.82 per month. Arcadia Finance is an online loan broker and not a lender. Our service is free, and we work with NCR licensed lenders in South Africa. Interest rates charged by lenders can start as low as 20% APR, including an initiation and service fee determined by the lender. The interest rate offered depends on the applicants' credit score and other factors at the lender's discretion.

Loan amount R100 - R250,000. Repayment terms can range from 3 - 72 months. Minimum APR is 5% and maximum APR is 60%.
Short-Term Loans South Africa
Short-term loans in South Africa are also called micro loans or emergency loans. You can use this kind of cash loan for anything you need and is typically an unsecured loan. In other words, you do not have to put up assets you own as collateral.
Although a payday loan is almost the same as a short-term loan, there are some differences between the two. We discuss payday loans specifically further on.
Depending on the lender, short-term loans can range from R500 (five hundred Rand) up to R15,000 (fifteen thousand Rand), while the terms will vary from 6 to 18 months.
Because a short-term loan is designed for a short time period, this type of financing usually comes with higher interest rates. But again, this can differ from lender to lender.
Short-term loans bridge the gap between big and little loans. When you need a moderate amount of money for a few months, but you need it quickly, short-term loans offer a medium amount of cash, quick processing and a shorter loan term.
In any event, every loan applicant should use the opportunity to compare interest rates and other charges with our short loan a comparison tool or, in other words, our short-term loan calculator. Thanks to the shorter timeframe of the loan, you may find that the total repayment amount is less than you expected.
When you are comparing your options for short-term finance, be sure to check the annual percentage rate (APR), the loan amount, the loan terms and any associated fees. Using Arcadia Finance's comparison tool will help you make a better decision.
You are over 18 years old
You are employed and employment has lasted for more than 6 months
Your loan should not be more than 8 times larger than your monthly income
Short-Term Loans Lenders
Registered credit providers include banks, credit brokers and online lenders. These companies grant short-term loans in accordance with the rules laid out in the National Credit Act (NCA) of 2005.
Borrowers must beware. Only registered credit providers are bound to interest rates and charge limits set by these regulations. As for unregistered credit providers, regulations don't apply, and they are free to set their own charges.
When quoting interest rates, it is always per month. If you take a R2,000 loan and repay it over four months, a 5% interest rate would total R400.
Compare Short-Term Loans
Send your application now!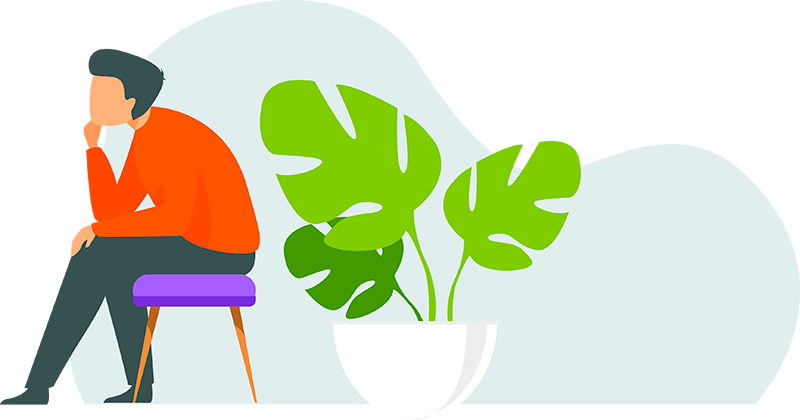 Short-Term Loan Options
When you need to get hold of cash in a hurry, you have several options. Apart from the standard short-term loan discussed above, other solutions may be available to you, such as a bank overdraft, your credit card or a payday loan.
Cash Loan Using Your Credit Card
If you have a credit card, depending on your limit, you could have instant access to a Personal Loan facility. When you need cash for an expense you can't afford upfront, putting it on your card will let you pay it off monthly. Your financial institution may even have a reward program that offers a bonus for using your credit card.
You'll be able to get the funds immediately, although how much you can borrow will depend on your daily spend limit.
Bank Overdraft
Another type of emergency funding is the bank overdraft. This is available by applying at the bank where you already have an account and can help you meet unforeseen expenses. With an overdraft, you can spend more than the balance in the account. So, in other words, your account will go below zero into a negative balance.
To qualify for an overdraft, the bank must be able to see money regularly coming into your account. You can either apply at the bank or online and must provide payslips, bank statements, proof of residence and your ID book.
Your credit record, your monthly pay and your risk profile are all considered. These factors determine the amount you can borrow, your interest rate and repayment terms. Depending on the financial institution, a monthly fee may also apply.
Applying for an overdraft may take a few days but, once in place, the funds will be available immediately.
A bank overdraft is one way business clients may apply for a short-term loan to finance their business.
A short-term loan is sometimes used as a business loan, although the applicant may need to furnish collateral. This will depend on the borrowers' credit score and can also depend on the lender's requirements.
Interest Rates and Other Fees
It's always important to compare the monthly payments. Not only will this figure include the loan amount, but the interest rate as well. Look at all the fees incurred when applying for any loan, as they will vary between lenders.
Most lending companies will approve short-term loans the same day, although some may take 24 to 48 hours.
Short-term Loans and Your Credit Score
Often, a lender will perform a credit check although, the main requirement is that a loan applicant has a permanent job. You usually need only the basic paperwork.
Credit Score Check
Many South Africans struggle with monthly payments. As a result, your credit score may not be good. It's still possible to find lenders who will lend money to people with a bad credit score, but the interest rates will be higher than usual.
---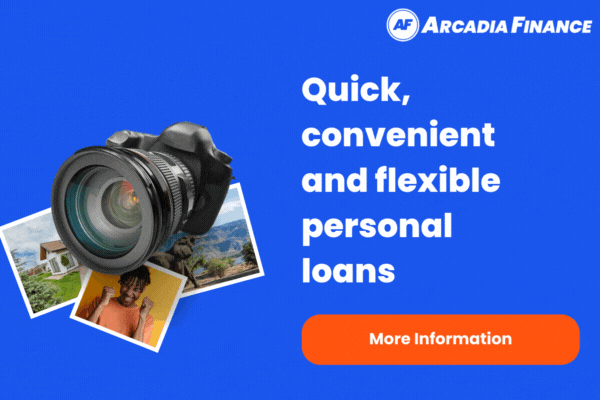 ---
Payday Loans
Payday loans in South Africa are normally smaller sums of money, loaned to borrowers for short lengths of time. They get their name because the loan repayment must happen by the next payday.
For that reason, most payday loans don't exceed R3,000. Once lenders approve your application, cash is usually available immediately. As can be expected, interest rates will be higher, and the repayment terms are shorter.
The interest rates for payday loans in South Africa are typically 5%, although lenders may apply extra charges, such as lenders' service fees.
Registered credit providers are not allowed charges exceeding the maximum interest. Before lending you the money, they must ensure you have the means to repay the loan and interest.
In case a borrower cannot pay the payday loan back, the lender can go to a civil court or send the debt to a debt collector.
On the other hand, unregistered credit providers have been known to take ID cards, extort money or repossess goods—without a court order—if the loan isn't repaid. Always loan money from a registered credit provider.
When seeking a payday loan, you'll need:
your ID book
payslips
proof of residence
bank statement
Applying for a payday loan online is quick and easy.
Remember to compare your payday loan options with Arcadia Finance. It's the sure way to get a better overview of the loan terms, charges and conditions.
Payday Loans Online
There are benefits to be had with a short-term loan. You'll pay less on interest, there aren't any harsh requirements, such as a perfect credit score, and you get the cash quickly.
Short-Term Loans Online
To apply, first enter your email address and phone number, after which you'll be redirected to the next page.
The second step is to fill out the application form where you will provide all the necessary personal information required for approval.
If your data meets the requirements, you'll get loan offers which you can then compare before selecting the one you most prefer.
The whole process, from application to processing, is all taken care of online. When lenders approve your loan, they transfer the money into your bank account instantly.