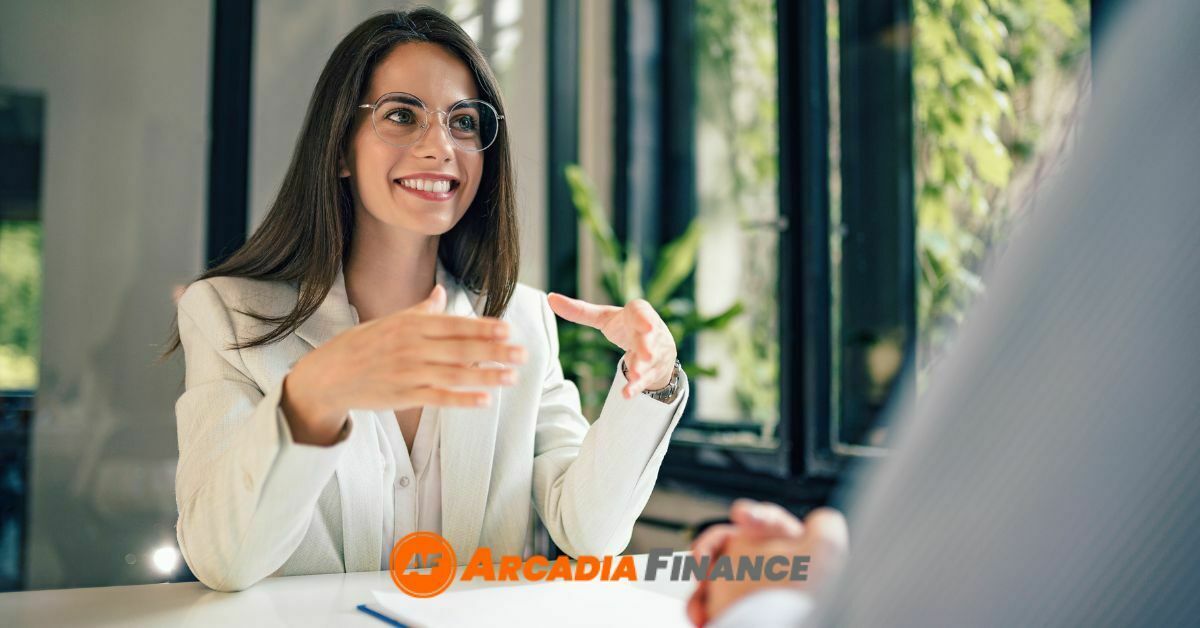 Navigating the complexity of financial management can be complex, particularly in a diverse economic landscape like South Africa. To this end, financial advisers play a big role in bridging the knowledge gap and guiding individuals toward fiscal stability and growth.
Key Takeaways
The Power of the Right Questions: Asking the right questions to your financial adviser not only boosts your financial literacy but also provides clarity on your adviser's qualifications, methodology, and values.
Adviser's Credentials: Check for the adviser's educational background, certifications, and experience in the field. This information can assure their competence and professionalism.
Adviser's Experience and Expertise: Understand the adviser's experience with clients similar to you and inquire about any areas of specialization. This can help you gauge if their advice would be personalized and relevant to your needs.
Adviser's Approach to Financial Planning: Familiarize yourself with the adviser's approach to financial planning and their strategy for adapting to changing market conditions. This can provide insight into how they would manage your finances.
The Power of Asking the Right Questions
With this context in mind, how can you leverage the expertise of financial advisers to secure your financial future? The answer lies in asking the right questions. Every interaction with your financial adviser presents an opportunity for you to grasp the differences in your financial landscape and make informed decisions. It helps you to build trust, understand their perspective, and allow your financial goals to align with their strategic approach.
Asking the right questions not only boosts your financial literacy, but also provides you with a clear insight into your adviser's qualifications, experience, methodology, and values. It's an important step in affirming that they are the right fit for you and that their guidance will lead you on the path toward financial stability and growth.
The Role of a Financial Adviser
A financial adviser is not just someone who guides you on your investments. Their role is much more confined. Their contribution to your life's financial journey can have lasting impacts on your wealth, financial security, and ultimately, your life goals.
What is a Financial Adviser?
A financial adviser is a professional who offers specialized advice and services to help individuals manage their finances. They possess the expertise to provide insights into a broad range of financial disciplines. In South Africa, they are regulated by the Financial Sector Conduct Authority (FSCA) and are required to adhere to specific ethical and professional standards.
Understanding the Value of a Financial Adviser in South Africa
Despite the rise of robo-advisors and DIY investing platforms, the value of a human financial adviser remains unmatched. They bring to the table a depth of understanding and personalization that digital platforms may not provide. A financial adviser does not just consider your financial status, but also your risk appetite, your financial goals, and your circumstances. They serve as a reliable ally who not only advises but also motivates you to stick to your financial plans and goals.
Preparing to Engage with a Financial Adviser
Before stepping into a financial adviser's office, it helps to have a clear understanding of your financial situation and the kind of advice you seek.
Pre-Consultation Preparation
Start by assessing your financial health. Compile all relevant documents such as bank statements, investment records, insurance policies, and tax returns. Having a clear picture of your financial status will not only help your adviser in giving tailored advice but also enable you to engage in the conversation more effectively.
Assembling Your Financial Information
While compiling your documents, also think about your financial goals. Are you saving for a house? Planning for retirement? Looking to invest in your child's education? Identifying your financial objectives will help you articulate your needs and set the foundation for a productive consultation.
The Adviser's Credentials
Ensuring that your financial adviser is qualified and credible is important. Here are some key questions to ask.
What is Your Educational Background?
Education forms a fundamental part of an adviser's skill set. Knowing your adviser's educational qualifications can give you an insight into their knowledge and expertise.
What Certifications Do You Hold?
In South Africa, financial advisers are required to hold specific certifications and adhere to continuous professional development (CPD) requirements. Understanding what these certifications mean will assure you of their competence and professionalism.
How Long Have You Been Practicing?
Experience often brings wisdom, especially in financial matters. An adviser who has weathered different economic cycles may bring valuable insights into your financial planning.
The Adviser's Experience and Expertise
A financial adviser's experience and specialization areas can highly impact the quality of advice you receive. Let's explore the questions to ask in this category.
What is Your Experience with Clients Like Me?
Every client's financial situation is unique. An adviser experienced in dealing with clients in similar circumstances to yours can offer more personalized and relevant advice.
Do You Have Any Areas of Specialization?
Some advisers may specialize in certain areas like retirement planning, tax strategies, or estate planning. Knowing this can help you decide if their expertise aligns with your needs.
» Learn more: How can a financial advisor help you?
The Adviser's Approach to Financial Planning
Understanding your adviser's approach to financial planning can give you an insight into how they will manage your money and whether their style aligns with yours.
How Do You Develop a Financial Plan for Your Clients?
This question will help you understand your adviser's financial planning process, the factors they consider, and how they will tailor the plan to fit your unique circumstances and goals.
How Do You Adapt Your Financial Planning Strategies to Changing Market Conditions?
Financial markets are dynamic, and strategies need to adapt accordingly. An adviser's ability to adjust your financial plan based on market changes is important to your financial success.
The Adviser's Services and Fees
Transparency about services and fees is crucial when choosing a financial adviser. Here are some key questions to ask.
What Services Do You Provide?
Financial advisers can offer a range of services, from investment planning to estate planning. Knowing what they offer can help you decide if their services align with your needs.
How Do You Charge for Your Services?
Some advisers may charge a flat fee, others a percentage of assets managed, and some may work on a commission basis. Understanding their fee structure can help you manage your expectations and budget for their services.
The Adviser's Philosophy and Values
A financial adviser's philosophy and values can heavily influence their advice and strategies. Let's delve into the questions to ask in this regard.
What is Your Investment Philosophy?
Every adviser will have a unique investment philosophy. It could range from aggressive growth to conservative and steady growth. Knowing this can help you decide if their philosophy matches your risk tolerance and financial goals.
How Do You Handle Ethical Considerations in Investing?
With increasing emphasis on responsible investing, it's worth knowing how your adviser considers ethical implications in their investment strategies.
After the Consultation: What's Next?
Post-consultation is the time to reflect, review, and decide on your next steps.
Evaluating the Answers
Reflect on the answers given by your adviser. Did they provide clarity? Were they transparent and forthcoming? Use these insights to evaluate whether the adviser aligns with your expectations.
Deciding
Based on your evaluation, you can decide whether to continue with this adviser. Remember, a good adviser should feel like a partner who understands and respects your financial goals.
The Importance of Regular Financial Review
Regular financial reviews are important in ensuring that your financial plan stays relevant and effective.
Why Regular Consultations Matter
Your financial situation and goals may evolve. Regular consultations allow your adviser to update your financial plan and strategies to accommodate these changes.
Formulating a Review Schedule
Discuss with your adviser how often you should review your financial plan. Depending on your circumstances and the nature of your investments, you may need to have these reviews quarterly, semi-annually, or annually.
What if Things Don't Go as Planned?
Not all financial plans may pan out as expected. It's essential to know how to handle such situations.
Addressing Poor Performance
If your investments are not performing as expected, discuss with your adviser the potential reasons and corrective measures. Don't hesitate to ask tough questions.
Seeking a New Adviser
If you're dissatisfied with your adviser's performance or service, it may be time to find a new adviser. Remember, your financial well-being should be the top priority.
Conclusion
Understanding your financial adviser's qualifications, approach, and values are important steps in ensuring that you're entrusting your financial future to the right hands. The questions discussed in this article are created to help you make an informed choice and take charge of your financial future.
Frequently Asked Questions
Why Should I Engage a Financial Adviser?
A financial adviser can provide expert insights and strategies to help you manage your finances effectively and achieve your financial goals.
How Do I Choose a Good Financial Adviser?
Choosing a good financial adviser involves checking their qualifications, understanding their approach to financial planning, evaluating their experience, and aligning their services and fees with your needs.
Can I Change My Financial Adviser If I'm Not Satisfied?
Absolutely. If you're not satisfied with your adviser's performance or service, you can always look for a new adviser who better meets your expectations.
How Often Should I Meet My Financial Adviser?
The frequency of meetings can vary based on your circumstances and the nature of your investments. However, regular reviews are essential to allow your financial plan stays relevant and effective.
Your email address seems invalid. Write the email again or use some other email address.
*Representative example: Estimated repayments of a loan of R30,000 over 36 months at a maximum interest rate including fees of 27,5% APR would be R1,232.82 per month. Arcadia Finance is an online loan broker and not a lender. Our service is free, and we work with NCR licensed lenders in South Africa. Interest rates charged by lenders can start as low as 20% APR, including an initiation and service fee determined by the lender. The interest rate offered depends on the applicants' credit score and other factors at the lender's discretion.

Loan amount R100 - R250,000. Repayment terms can range from 3 - 72 months. Minimum APR is 5% and maximum APR is 60%.