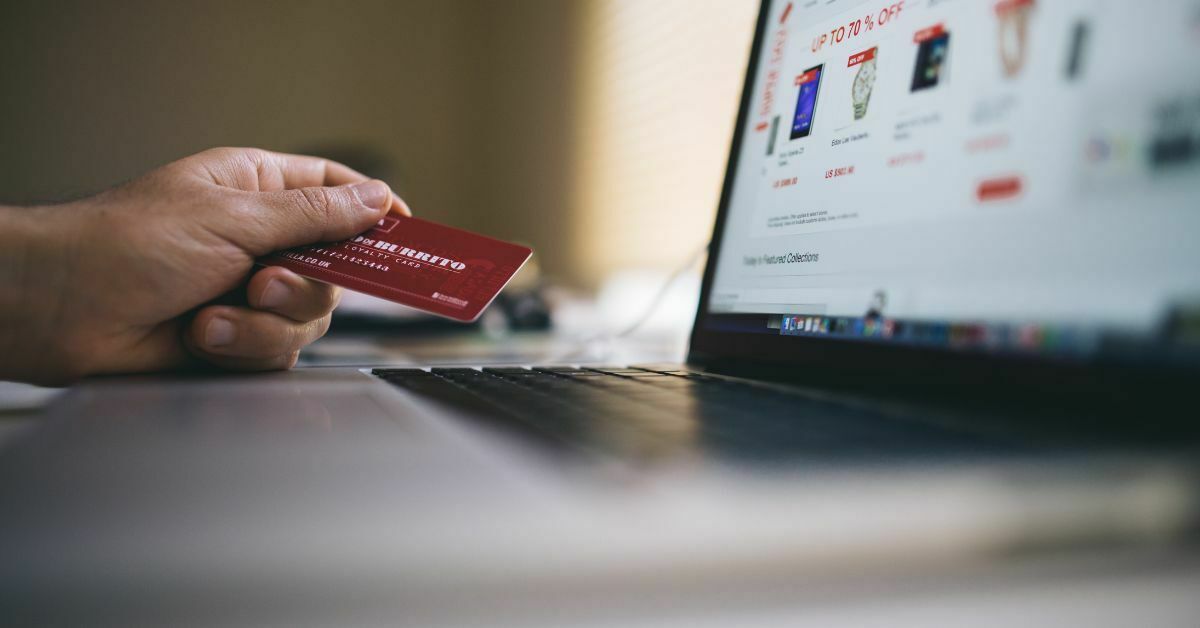 "Buying now paying later" lets you pay over the course of several installments, the first installment being due at the time of checkout, giving you the choice of how much to pay.
The Buy now, pay later concept lets you order something and get it right away but pay for it later, usually over several installments.
As more people shifted to online shopping during the pandemic, this type of payment plan exploded in popularity.
Major retailers offer to buy now, pay later plans, but whether it's a good idea depends on the plan and your finances.
Here's how Buy Now Pay Later works
There are many different types of buying now paying later programs available on the market today. The terms and conditions of point-of-sale installment loans vary from one company to another. Still, generally, they operate along the same lines as follows:
At the time of purchase, you select the option of paying later when purchasing at a participating retailer.
If approved, the down payment is 25% of the overall purchase price (you will find out within seconds).
After paying the first installment, you will pay the remaining amount in installments at no interest.
You may make a payment by check or bank transfer; debit cards, bank accounts, or credit cards can also be automatically debited.
BNPL or credit card
BNPL differs from purchasing with a credit card, despite both involving delayed payments. A credit card allows you to pay for things with ease. The only requirement is to make the minimum payment on the card every month when you use it to pay for things. Suppose you don't pay off the balance in full before the introductory period ends. In that case, interest will accrue on the remaining amount (unless you've used a credit card with a 0% APR). Despite this, you can carry a balance for an indefinite period of time.

BNPL agreements, on the other hand, generally do not charge interest or fees. Nevertheless, repayments usually take several weeks or months. It's usually the same amount each time, and you're told upfront what to expect. A comparison can be made between this type of loan and other unsecured loans for consumers or individuals, this type of loan is similar in many ways.
There may not be financing available for all purchases when you choose to Buy now and pay later. This method may have limitations on the amount you can finance. With the rise of e-commerce in general, buy now, pay later has become an increasingly popular way of making small online purchases.
Factors to Consider When Buying now, paying later
When entering into a BNPL arrangement, you should be aware of a few things.
You need to understand what repayment terms are being agreed to upfront. Each "buys now, pay later" company may have different terms and conditions. Sometimes, you may have to make monthly biweekly payments to pay the remaining balance. You may have the option to pay off your purchase within three months, six months, or even longer if you wish. You may have to pay a different interest rate based on the loan terms if there are any.

In order to plan for your payments, you should also understand how they will work. Doing so ensures that you can make your payments on time and that you can afford them. A failure to make a payment could be charged a late fee under a buy now, pay later agreement. In addition to the late payment history, your credit score is likely to be adversely affected if the credit bureaus report your late payments.
Suppose you are shopping on a mobile device or through a mobile app. In that case, you will generally find the option to purchase an item using BNPL loans, but they are also available in stores. Please note that BNPL offers various types of loans provided by BNPL. This product can often be repaid in several different ways. Still, one standard option is to break up the payment into four interest-free biweekly installments. You may be required to pay the first installment when you check out or two weeks later.
What you need to know about buying now and paying later loans
In order to apply for a BNPL loan, users must submit information such as their name, email address, mobile number, and date of birth. As a general rule, you should:
Provide a mobile phone number
Be able to make payments using a debit card, credit card, or bank account
Must be 18 or older

It is unnecessary to perform a hard credit inquiry for most BNPL loans. Some online installment loans, however, require hard credit inquiries and report your payment behavior to credit bureaus if you borrow significant amounts of money and repay over a more extended period. Understanding how a loan may impact your credit requires you to read the loan details before applying. There is a possibility that your payment history will not be reported to your credit reporting agency.
Your email address seems invalid. Write the email again or use some other email address.
*Representative example: Estimated repayments of a loan of R30,000 over 36 months at a maximum interest rate including fees of 27,5% APR would be R1,232.82 per month. Arcadia Finance is an online loan broker and not a lender. Our service is free, and we work with NCR licensed lenders in South Africa. Interest rates charged by lenders can start as low as 20% APR, including an initiation and service fee determined by the lender. The interest rate offered depends on the applicants' credit score and other factors at the lender's discretion.

Loan amount R100 - R250,000. Repayment terms can range from 3 - 72 months. Minimum APR is 5% and maximum APR is 60%.