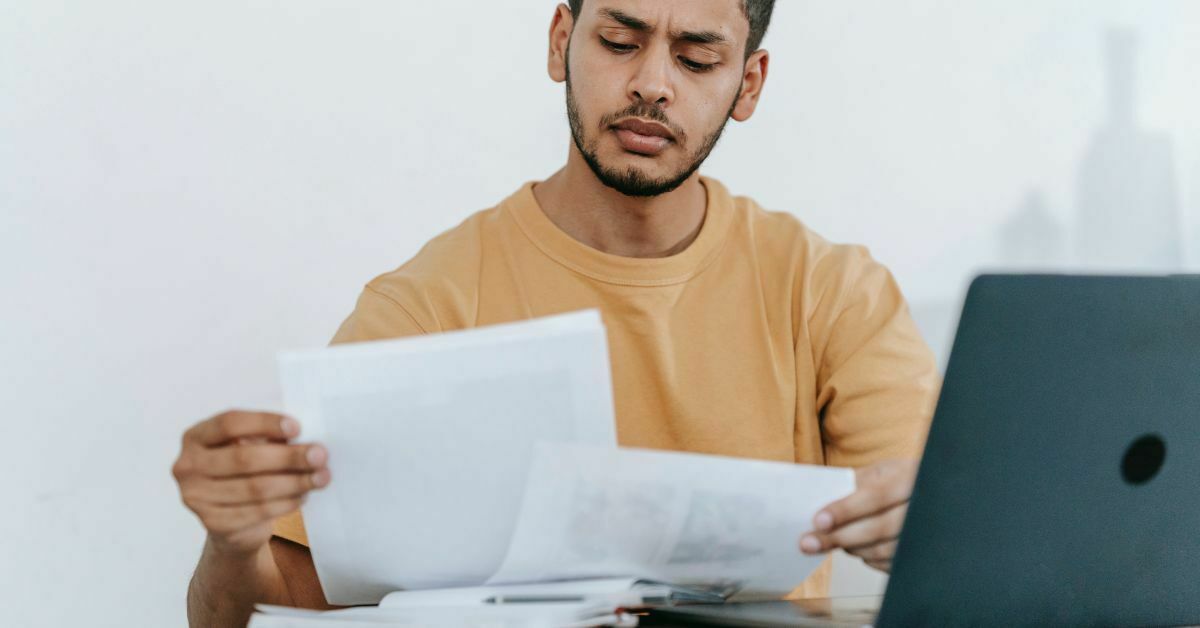 Many South Africans find themselves with crippling debt they can't manage. Life can throw curve balls from anywhere. Raising interest rates, late payment fees, and emergencies where things need to be paid straight away. Your car is breaking down for work, urgent medical treatment, or the unexpected death of a family member. You can easily find yourself taking out several loans to cover these costs. Finding yourself in large debt and stressed having to take out yet another loan. With the stress of multiple debts, what is the solution? Look no further than a debt consolidation loan.
What is a debt consolidation loan?
When you take out multiple loans, you inevitably have to repay each loan individually. Not to mention the fees associated with these loans. This can easily be mismanaged and overlooked. A debt consolidation loan is a perfect solution for managing multiple smaller loans. Simply put, think of it as one large loan that covers all the other costs of your smaller loans. Instead of paying all various lenders, you are simply paying one. This is a great way to manage and keep debt in check.
How does debt consolidation loan work?
Firstly your credit provider will need to screen and approve your application for such a loan. Namely, they will assess your credit score. Once approved, your credit provider. They will pay off your outstanding loans and place the debt into one loan that will be repaid. This will make the management of debt a lot easier. Consequentially this also reduces all the fees associated with paying these debts off individually. This loan term repayment is usually longer than your conventional credit loan repayments. However, the monthly instalments are lower, convenient, and affordable. Though keep in mind as these repayments are significantly lower, you are paying more in the long term. This is due to the interest that will be repaid with the loan over a longer period.
Who should apply?
Those who should apply have difficulty paying off multiple debts, as this is a convenient solution for those who cannot manage numerous loan repayments or cannot afford all their monthly instalments. Prospects for debt consolidation loans are usually those who still have a respectable credit score and can afford the minimum monthly repayments. Note with this type of loan; you should always pay more than the minimum monthly requirement. Doing so will decrease the total amount of interest repaid on loan.

How are these loans regulated?
The NCR (National credit regulator) oversees credit and lending practices of credit providers toward their customers and their interests. They will access credit scores to ensure that financial institutions do not use unfair lending practices. Additionally, they will also have access to your credit score. After which, they will determine if you can repay such a loan.
Benefits of debt consolidation loan
The benefit of a debt consolidation loan is that your credit provider covers your outstanding loans into singular repayment. Not only is this convenient for paying one creditor instead of several different loan repayments. Additionally, this will reduce the overall fees associated with having multiple loan debts. The length of time regarding the loan maybe be adjusted to a longer term. This reduces your monthly instalments as they will be much lower and more affordable. This benefits those who fail to make the minimum required monthly repayments.
Risks associated with a debt consolidation loan
When taking out a debt consolidation loan, the risk is to interpret the lower monthly instalments as additional disposable income. Ultimately this type of thinking may lead to acquiring more debt. Any free or disposable income should be paid towards paying off your debt consolidation loan. Though despite being able to afford your loan repayments. This form of loan will keep you indebted for a longer period. With longer-term repayments, you will be paying more throughout the loan. Ideally, it would be best if you always strived to pay more than your required minimum monthly instalments.

Before applying for debt consolidation
Before you consider taking up a debt consolidation loan, consider the following before applying:
When consolidating your debt, the length of time of this loan is usually a longer repayment term. Therefore this translates to paying more in interest, significantly if you extend the loan term lengths to obtain a lower monthly instalment each month.
The loan repayment may take longer to settle, which will keep you in debt.
While you may seemingly have freed up disposable income, spending more or taking out an additional loan is tempting. This may lead you to acquire more debt.
Before taking out this loan, take into account the long-term costs involved. This is inclusive of any fees and as well as extending your loan terms.
Ideally, to ensure your loan is beneficial, consider getting a quote before consolidating your debt into a single manageable loan additionally that you can afford the minimum monthly instalments.
Debt consolidation and your credit score
Your credit score will play a significant role in determining your application, interest, and loan repayments as your credit rating decides to credit providers how high-risk the potential customer is. Subsequently, they will consider your ability to afford the new repayment plan. In terms of your credit score, depending on how you manage your debt, this may result in a positive or negative credit rating.
Related: Consolidation Loans
How to apply?
The application process for debt consolidation should only be applied to accredited financial institutions and credit providers with a reliable reputation. Usually, credit providers will offer an electronic means by which you can send your application. This is pretty simple and will often calculate the projected costs before taking out a debt consolidation loan.
Your email address seems invalid. Write the email again or use some other email address.
*Representative example: Estimated repayments of a loan of R30,000 over 36 months at a maximum interest rate including fees of 27,5% APR would be R1,232.82 per month. Arcadia Finance is an online loan broker and not a lender. Our service is free, and we work with NCR licensed lenders in South Africa. Interest rates charged by lenders can start as low as 20% APR, including an initiation and service fee determined by the lender. The interest rate offered depends on the applicants' credit score and other factors at the lender's discretion.

Loan amount R100 - R250,000. Repayment terms can range from 3 - 72 months. Minimum APR is 5% and maximum APR is 60%.