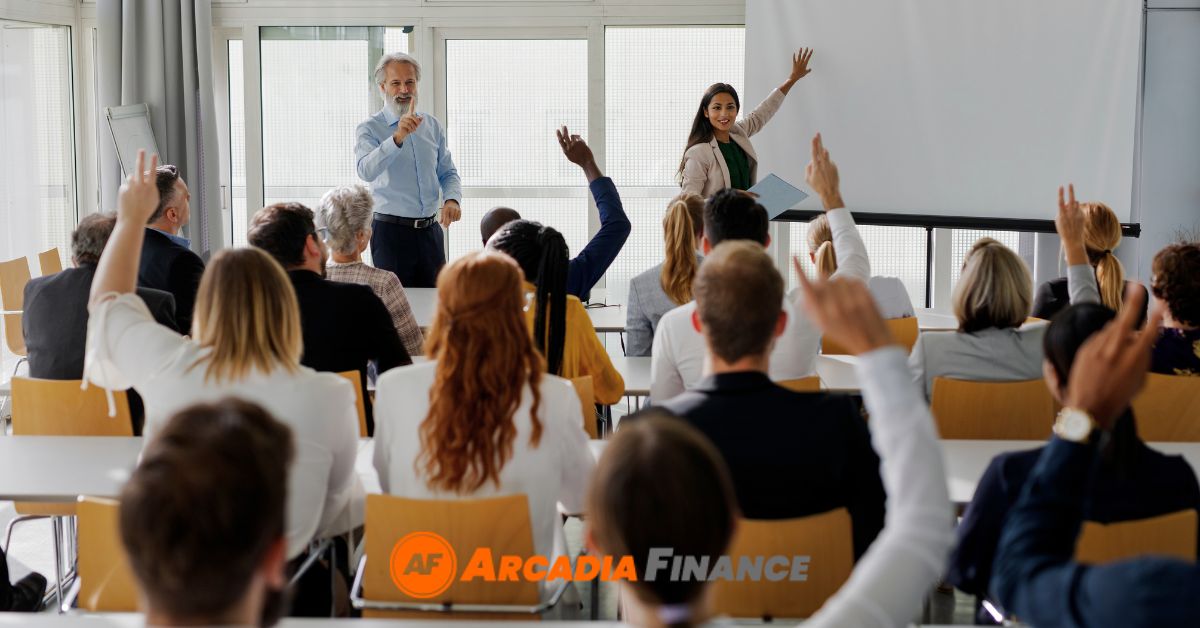 Lecturers play a crucial role in higher education in South Africa. These academics guide and mould the minds of future professionals across the country. However, one area of concern for many aspiring educators is the lecturer salary in South Africa. In this article, we will explore this issue in detail, examining factors that influence the pay of lecturers in South Africa.
Understanding Lecturer Salaries in South Africa
In general, lecturer salaries in South Africa are influenced by several factors that differ from institution to institution. These factors can include the lecturer's qualifications, experience, research output or contributions to academia. Additionally, the location of the institution and whether it is public or private can also play a part in determining lecturer salary.
It is important to note that the salaries of lecturers in South Africa are generally lower than those of their counterparts in developed countries. This is due to a variety of factors, including the country's economic situation and the limited funding available for higher education institutions.
Factors Influencing Lecturer Salaries
There are various factors that influence the salaries of lecturers in South Africa. These can include:
Academic qualification level
Number of years of experience
Research output and performance
Nature of the institution (public or private)
Rank/position of the lecturer in the institution
All of these factors can have a significant impact on the salary offered to a lecturer. For example, a lecturer with a PhD and several years of experience is likely to earn more than a lecturer with only a bachelor's degree and limited experience. Similarly, a lecturer who has published numerous research papers and is well-respected in their field is likely to earn more than a lecturer who has not contributed significantly to academia.
It is worth noting that the salaries of lecturers in South Africa are often negotiated through collective bargaining agreements between the institution and the lecturers' union. This means that the salaries of lecturers are often subject to change and can vary from year to year.
Comparing Salaries Across Different Institutions
When it comes to comparing salaries, the nature of an institution plays a critical role. Public institutions are known to offer more benefits and job security, while private institutions may offer higher salaries but with less job security. It is also important to consider the location of the institution. For example, lecturers working in urban areas may earn more than those working in rural areas.
Despite these variations, the average salary of a lecturer in South Africa is approximately R379,402 per year. However, it is worth noting that this figure can vary significantly depending on the institution and the lecturer's qualifications and experience.
The Future of Lecturer Salaries in South Africa
The issue of lecturer salaries in South Africa is a contentious one, with many arguing that lecturers are not being paid enough for their contributions to academia. The government has acknowledged this issue and has taken steps to address it, including increasing funding for higher education institutions and implementing policies to improve the working conditions of lecturers.
However, there is still much work to be done to ensure that lecturers in South Africa are fairly compensated for their work. This includes addressing issues such as job security, benefits, and opportunities for career advancement.
The Role of a Lecturer in South Africa
Before diving into lecturer salaries, it is essential to understand the role of these academics in South Africa. Generally, a lecturer is responsible for educating students and conducting research in their field. They may also engage in a range of administrative duties within their institution, including admissions, student counselling, and academic and financial management tasks.
South African universities have a long history of producing some of the best academic minds in Africa. As such, the role of a lecturer in South Africa is highly respected and valued. They are responsible for shaping the future of the country by educating the next generation of leaders, innovators, and professionals.
Responsibilities and Duties
Lecturers are responsible for several critical tasks, including:
Conducting lectures, practicals, tutorials or seminars in their respective fields of expertise.
Designing and developing course curricula, assignments and assessments.
Marking, grading and giving feedback on student coursework and assessments.
Engaging in research activities, publishing articles, conference papers and presenting at academic gatherings.
Performing administrative duties, such as attending departmental meetings, academic committees, or sitting on academic boards.
One of the most important responsibilities of a lecturer is to ensure that their students receive a high-quality education. Lecturers must design and deliver engaging lectures that are accessible to all students, regardless of their background or level of knowledge. They must also be able to explain complex concepts in a way that is easy to understand and apply.
Another critical duty of a lecturer is to conduct research in their field. South African universities are known for their research excellence, and lecturers play a vital role in maintaining this reputation. They must stay up-to-date with the latest developments in their field and contribute to the body of knowledge through their research.
Required Qualifications and Skills
While the required qualifications and skills may vary depending on the specific position and institution, most employment opportunities for lecturers in South Africa require:
A doctoral degree or equivalent qualification in a relevant field.
A sound academic record with proven teaching and research expertise.
Excellent writing, research, and communication skills.
The ability to work independently and manage multiple responsibilities simultaneously.
Having a doctoral degree is essential for anyone who wants to become a lecturer in South Africa. It demonstrates a deep understanding of a particular field and the ability to conduct independent research. However, having a doctoral degree is not enough on its own. Lecturers must also have excellent teaching skills, be able to communicate complex ideas clearly, and have strong research skills.
Furthermore, lecturers must be able to work independently and manage multiple responsibilities simultaneously. They must be able to balance their teaching and research duties with administrative tasks such as attending meetings and serving on committees. Time management and organisational skills are essential for success in this role.
Average Lecturer Salaries by Experience Level
Over time, lecturers gain experience and develop their portfolios of engagements, which typically translate into higher salaries. Below are some average salaries based on experience level.
Being a lecturer is a fulfilling career that requires dedication and passion. As you advance in your career, you gain valuable experience and expertise that can lead to higher salaries and more opportunities.
Entry-Level Lecturer Salaries
Entry-level lecturers with less than five years of experience can earn an average base pay of R277,907 per year. This salary tends to increase with each successive year of experience. However, starting out as a lecturer can be challenging, as you have to establish yourself within the academic community and prove your worth.
Entry-level lecturers may also face other challenges, such as adapting to a new institution, adjusting to the workload, and finding their teaching style. Nevertheless, this is an exciting time in a lecturer's career, as they have the opportunity to shape the minds of young students and make a difference in their lives.
Mid-Level Lecturer Salaries
Lecturers with five to ten years of experience can earn an average base pay of R447,646 per year. This experience level opens up opportunities for promotions through the academic ranks. Mid-level lecturers may also have the opportunity to take on more responsibilities, such as supervising research projects and mentoring junior lecturers.
At this stage in their career, lecturers have established themselves within the academic community and have a solid understanding of their subject matter. They may also have a network of colleagues and contacts that they can collaborate with on research projects and publications.
Senior-Level Lecturer Salaries
With over ten years of experience, senior lecturers can earn an average base pay of R697,009, which is substantially more than entry-level lecturers. They may also hold management positions within an institution and enjoy additional benefits, such as research support and funding.
Senior lecturers have a wealth of experience and expertise that they can share with their colleagues and students. They may also have the opportunity to publish research papers, present at conferences, and contribute to the wider academic community.
Overall, being a lecturer is a challenging but rewarding career that offers opportunities for personal and professional growth. Whether you are just starting out or have many years of experience, there is always room to learn and grow as a lecturer.
» More info: Get the facts about teacher earnings.
Comparing Lecturer Salaries to Other Academic Positions
The salaries of lecturers often differ from the salaries of other academic positions, such as professors, associate professors and research fellows.
While lecturers play a crucial role in educating the next generation of thinkers, their salaries are often lower than those of professors and associate professors. This is because professors and associate professors have attained higher qualifications and have more experience in the academic field.
Salaries of Professors and Associate Professors
Professors in South Africa can earn an average base salary of R796,159 per year, while associate professors can earn around R628,398. These higher pay scales reflect their status as senior academics who undertake a high level of research, teaching and administrative activities.
Professors and associate professors are often responsible for leading research teams, conducting groundbreaking research and publishing their findings in prestigious academic journals. They also play a key role in shaping the academic curriculum and mentoring junior academics to help them achieve their full potential.
Salaries of Research Fellows and Postdoctoral Researchers
Research fellows and postdoctoral researchers, who play a critical role in conducting research in various fields, can earn an average base salary of R232,201 per year. These positions are often temporary, and research fellows may receive additional funding through grants.
Research fellows and postdoctoral researchers are responsible for conducting research in their respective fields, often working alongside professors and associate professors. They are also responsible for publishing their findings in academic journals, attending conferences and presenting their research to peers. These positions are ideal for those who have recently completed their PhDs and are looking to gain more experience in their field before pursuing a career in academia.
The Impact of Location on Lecturer Salaries
The location of an institution can significantly affect lecturer salaries, as some cities or regions generally offer higher pay scales. For instance, institutions in major cities such as Johannesburg and Cape Town tend to offer higher salaries than those in smaller towns or rural areas.
Salaries in Major South African Cities
South African cities are known for their high living costs, which may explain the higher salaries paid to lecturers working in cities like Johannesburg, Durban and Cape Town. A senior lecturer in Johannesburg, South Africa's commercial capital, can earn between R484,190 and R916,244 per year.
Salaries in Rural Areas and Smaller Cities
Contrarily, lecturers working in smaller towns and rural areas tend to earn lower salaries, though the cost of living is cheaper. Entry-level lecturers in these areas may earn around R200,000 per year, which is significantly less than the national average for senior lecturers.
Conclusion
In summary, the average lecturer's salary in South Africa can be influenced by various factors, with experience, qualification, and the nature of the institution all playing essential roles. In general, lecturers in South Africa receive a decent salary that can improve with experience. However, there is still a noticeable difference regarding pay scales between cities and rural areas. Anyone considering the profession should evaluate the different factors that can impact salary, taking in mind the level of responsibility, required qualifications, and personal career aspirations.
Your email address seems invalid. Write the email again or use some other email address.
*Representative example: Estimated repayments of a loan of R30,000 over 36 months at a maximum interest rate including fees of 27,5% APR would be R1,232.82 per month. Arcadia Finance is an online loan broker and not a lender. Our service is free, and we work with NCR licensed lenders in South Africa. Interest rates charged by lenders can start as low as 20% APR, including an initiation and service fee determined by the lender. The interest rate offered depends on the applicants' credit score and other factors at the lender's discretion.

Loan amount R100 - R250,000. Repayment terms can range from 3 - 72 months. Minimum APR is 5% and maximum APR is 60%.