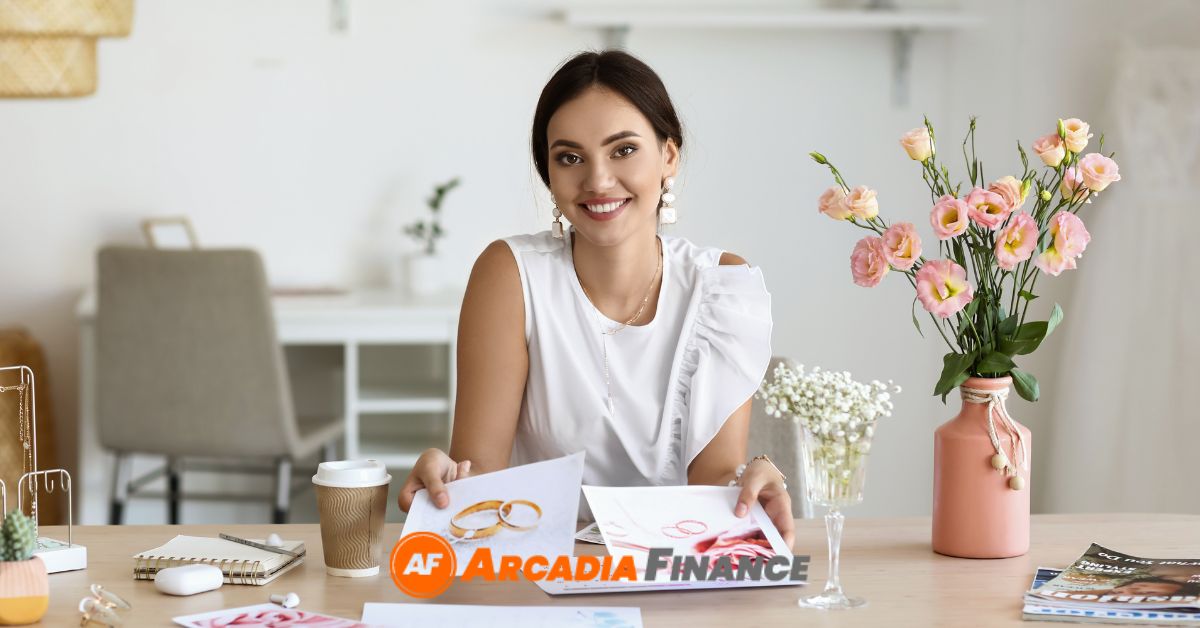 In the heart of the Rainbow Nation, South African weddings burst with vibrant colours, rich traditions, and an undeniable spirit of ubuntu, the African philosophy of interconnectedness. Whether the wedding you're planning nods to the Zulu, Xhosa, Afrikaner or Cape Malay traditions or if you're incorporating a contemporary global flavour, the result remains the same. A South African wedding is an unforgettable fusion of love, culture, and celebration.
Key Takeaways
Wedding vendors are crucial in creating your dream wedding, each contributing to different elements of your big day.
A careful selection of vendors ensures they understand your vision and can deliver services that meet your expectations.
South Africa offers various vendor options, from venues to entertainment, catering to stationery, allowing you to customise every aspect of your wedding.
Open communication, clear contracts, and a Plan B are essential in dealing with challenges or unexpected situations with vendors.
Understanding Wedding Vendors
What Are Wedding Vendors?
Wedding vendors are the professionals that bring your wedding vision to life. They are the magic makers, the dream weavers, the ones who work behind the scenes to make your special day one to remember. Vendors span a vast range of services, from wedding venue providers to cake designers, photographers, florists, and more. Each vendor is a crucial cog in the wheel of your wedding day, responsible for a specific aspect of making it a success. By aligning with your vision and executing their duties flawlessly, wedding vendors ensure your wedding day is everything you imagined.
Role of Wedding Vendors in a Wedding
The roles of wedding vendors on your big day cannot be understated. They work tirelessly to ensure your wedding runs smoothly, looks beautiful, tastes delicious, and feels incredible. The venue sets the tone for your wedding, providing the atmosphere and backdrop for your special day. Caterers tantalise your guests' taste buds, ensuring they are well-fed and satisfied. Photographers and videographers capture your most precious moments, allowing you to revisit your joyous occasion for years to come. Florists create a visual symphony, enhancing your venue and adding a touch of elegance and beauty to your day. Wedding vendors each play a vital role in creating a memorable, successful wedding.
Types of Wedding Vendors
There are many types of wedding vendors to consider when planning your wedding, each catering to a different aspect of your special day. Here's a quick rundown of some essential wedding vendors:
Venue Providers: This is where you choose to say your vows. It can range from luxurious hotels to rustic barns, romantic vineyards, or scenic beaches.
Caterers: These people provide food and drink for your reception, whether a grand three-course meal or a relaxed buffet.
Florists: These are the creative minds who provide bouquets, buttonholes, corsages, and decorative arrangements to enhance your chosen venue.
Photographers/Videographers: These professionals capture the special moments of your day in a style that suits your preferences.
Wedding Planners: The experts who can help you with the logistical aspects of your wedding, from coordinating vendors to assisting with the event timeline.
Entertainment Providers: The individuals or groups who entertain your guests, from DJs and bands to magicians or dancers.
Wedding Cake Designers: The artisans who create the centrepiece dessert that looks good and tastes divine.
Wedding Dress and Attire Vendors: The specialists who help you and your wedding party look your best.
Wedding Stationery Providers: The designers who create your save-the-dates invitations, place cards, menus, and thank-you notes, tying together your wedding theme.
Transport Services: Those who ensure you and your guests get to and from your venues in style and on time.
Each vendor plays a pivotal role in creating your unique wedding experience. The right mix of vendors can ensure your special day is a seamless, stress-free, unforgettable event.
Comprehensive Wedding Vendor List
Venue Providers
Popular Wedding Venue Types in South Africa
South Africa, with its breathtaking landscapes, offers a plethora of spectacular wedding venues that cater to all tastes and budgets. From the serene wine estates in the Western Cape to the panoramic mountain views of Mpumalanga, or the bushveld escapes of the North West, there's a location for every kind of wedding. You may fancy a sophisticated city wedding at a five-star hotel in Johannesburg or an intimate ceremony on a tranquil beach in Durban. Each wedding venue is unique, offering its own charm and ambience, making it crucial to select a place that aligns with your wedding vision and vibe.
Factors to Consider When Choosing a Wedding Venue
There's more to choosing a wedding venue than merely falling in love with the view. It's also about ensuring the venue meets your practical needs. Before finalising your venue, consider factors such as its capacity (can it comfortably accommodate your guest list?), accessibility (is it easy for your guests to reach?), and facilities (does it have suitable catering facilities, restrooms, parking, and so on?). You'll also want to check if the venue is available on your desired date, whether they offer in-house catering or allow external caterers, and if they have any restrictions, such as noise constraints. Remember, the venue is the canvas on which the rest of your wedding details will paint a beautiful picture.
Caterers
Top Catering Services for South African Weddings
South African weddings are known for their unique culinary experiences, reflecting the diverse cultures and cuisines of the nation. From traditional African dishes to Afrikaans braai or Cape Malay curries, food forms a pivotal part of the wedding experience. When selecting your wedding caterer, consider the ones who serve mouthwatering dishes and align with your dietary needs, preferences, and wedding theme. From gourmet catering companies specialising in fine dining experiences to mobile food trucks offering trendy street food, the right caterer will create a memorable dining experience for you and your guests.
Menu Planning and Dietary Considerations
When planning your wedding menu, consider your guests' diverse tastes and dietary needs. Consider offering a range of dishes that cater to vegetarians, vegans, and those with specific dietary restrictions. Discuss with your caterer the possibility of local, seasonal produce, which adds a fresh, unique touch and is also environmentally friendly. Remember, food is not just about sustenance; it's a talking point, a shared experience, and a way to wow your guests.
Florists
Traditional and Modern Floral Arrangements in South Africa
Flowers are a universal symbol of celebration, and a wedding is no exception. The choices are abundant, from Proteas, South Africa's national flower, to Roses, Lilies, or Wild Fynbos. You may lean towards traditional arrangements that mirror South Africa's diverse flora or prefer a more modern aesthetic that aligns with your wedding theme. Regardless, your wedding florist will help transform your venue into a vibrant, fragrant paradise. Finding a florist who understands and can bring your vision to life is pivotal to creating an ambience that reflects you as a couple.
Seasonal Flower Selection
Remember the time of year when choosing your wedding flowers. Seasonal flowers are more affordable, fresher, and more environmentally friendly. A knowledgeable florist can guide you on the best seasonal options that suit your theme and palette. Whether it's Summer Sunflowers, Autumn Chrysanthemums, Winter Tulips, or Spring Wildflowers, each season presents its own distinctive floral delights.
» Learn more: Wedding bells ringing? Learn about cake costs here!
Photographers/Videographers
Styles of Wedding Photography and Videography
Wedding photographs and videos are tangible memories of your special day, and therefore, choosing the right professional to capture those moments is critical. Photographers and videographers have their style, whether traditional, photojournalistic, editorial, or candid. Some may specialise in black-and-white imagery, while others excel in vibrant, saturated photos. It's crucial to select a photographer and videographer whose style resonates with you and accurately depicts the emotion and spirit of your wedding day.
Questions to Ask Potential Photographers/Videographers
Before booking your wedding photographer or videographer, ensure you're well informed about their services. Ask about their experience, request to view their portfolios, and enquire about their equipment and backup plans. You may also want to discuss their editing process, turnaround times for delivering the final product, and whether they provide additional services such as engagement shoots or wedding albums. Arming yourself with this information will enable you to make a confident decision when choosing who will capture your special day.
Wedding Planners
Benefits of Hiring a Wedding Planner
Planning a wedding can be complex, with numerous details to consider and decisions to make. This is where a wedding planner comes in. These professionals have the expertise to handle your big day's logistics, from coordinating vendors to managing timelines and budgets. They have industry connections, can negotiate better rates, and are trained to handle any last-minute hitches that may arise. Having a wedding planner on board means you can focus on enjoying your engagement and look forward to your wedding day with anticipation, not anxiety.
Choosing the Right Wedding Planner for You
When selecting a wedding planner, finding someone who understands your vision and can work with your budget is essential. Schedule initial consultations with potential planners to discuss their services, experience, and approach to wedding planning. Ask for references and sample portfolios to gain insights into their past work. The right planner will be a trusted advisor who respects your ideas, communicates effectively and works tirelessly to turn your wedding dreams into reality.
Entertainment Providers
Various Wedding Entertainment Options in South Africa
Wedding entertainment is crucial in setting the mood and ensuring guests have a fantastic time. South Africa offers multiple entertainment options, from live bands performing Afropop or Kwaito, DJs spinning the latest hits, and traditional African dancers, to interactive drumming sessions. Choosing entertainment that reflects your taste and keeps your guests entertained is essential to a successful wedding celebration.
Factors to Consider When Selecting Wedding Entertainment
There are several factors to consider when choosing your wedding entertainment. Your venue's noise restrictions, guest demographic, and wedding theme all play a role. It's also essential to consider the entertainment's compatibility with your schedule – will they be able to set up and sound check without disrupting your event? Engaging entertainment that aligns with your wedding's theme and atmosphere will enhance your guests' experience and keep the party going.
Wedding Cake Designers
Traditional vs Contemporary Wedding Cake Styles
The wedding cake is more than just a dessert; it's a statement piece that reflects your style as a couple. In South Africa, cake designers offer various styles, from traditional multi-tiered cakes adorned with intricate designs to contemporary single-tiered cakes with minimalist aesthetics. Some couples may even opt for alternative dessert options, such as doughnut walls or cupcake towers. Selecting the right wedding cake designer allows you to express your creativity and provide a sweet end to your wedding feast.
Tasting and Selecting Your Wedding Cake Flavours
Most cake designers offer cake-tasting sessions, allowing you and your partner to sample different flavours. Classic options like vanilla, chocolate, and fruitcake are always popular, but don't be afraid to try more unique flavours, like Rooibos-infused cake or Amarula cream filling. If you can't decide on just one, consider having different flavours for each cake tier. Choosing a cake flavour you and your guests will love adds another layer of enjoyment to your wedding celebration.
Wedding Dress and Attire Vendors
Bridal Attire Trends in South Africa
South African bridal attire combines traditional cultural elements with contemporary fashion trends. From classic white gowns to colourful traditional African clothing, the options are as diverse as the country. Whether you fancy a mermaid silhouette, a ball gown, or a modern jumpsuit, South Africa's wedding dress vendors can cater to every style. The proper wedding attire should reflect your style, make you feel comfortable, and leave you feeling confident and beautiful on your special day.
Selecting Wedding Attire for Your Bridal Party
The attire for your bridal party should complement your wedding attire and align with the overall aesthetic of your wedding. When choosing outfits for your bridesmaids, groomsmen, flower girls, or ring bearers, consider factors such as colour scheme, style, comfort, and cost. It's also essential to consider your bridal party members' opinions and body types. Ensuring your bridal party looks cohesive and feels comfortable will contribute to the overall visual harmony of your wedding.
Wedding Stationery Providers
Role of Stationery in Your Wedding
Wedding stationery is not just about information; it sets the tone for your wedding. Each piece of stationery contributes to your wedding's narrative, from save-the-date cards to invitations, menu cards to place cards, and thank-you notes. Your stationery gives your guests a glimpse into what to expect from your wedding – the theme, the formality, the colour scheme, and more. Choosing the right wedding stationery provider will ensure that every detail aligns seamlessly with your wedding theme and vision.
Trends and Considerations for Wedding Stationery
The possibilities are endless when it comes to wedding stationery. Some couples may lean towards traditional, elegant designs, while others prefer modern, minimalist aesthetics. You might incorporate elements reflecting South Africa's rich culture and vibrant landscapes or opt for eco-friendly stationery made from recycled materials. Whatever your preference, ensure the text is clear, the information is correct, and the design resonates with your wedding style. Remember, your wedding stationery is your guests' first tangible touchpoint with your wedding, so make it count!
Transport Services
Transportation Options for South African Weddings
Whether you want to make a grand entrance in a vintage Rolls Royce, arrive in a horse-drawn carriage, or whisk your guests off in a party bus, South Africa's wedding transport services have you covered. The choice of transport adds an extra layer of sophistication to your wedding and ensures that all logistics run smoothly. Consider your wedding's style, the distance between locations, and budget when choosing your wedding transport.
Organising and Coordinating Wedding Transport
Organising wedding transport is more than just a pick-up and drop-off service. It involves creating a comprehensive schedule that aligns with your wedding timeline, ensuring your guests are transported safely and on time. Consider factors such as the number of guests needing transport, locations of your ceremony and reception venues, and any special needs of your guests. Coordinating efficient transportation will ensure a smooth transition between events and provide a comfortable experience for your guests.
Navigating Challenges with Vendors
What to Do When Vendors Don't Meet Expectations
When planning a wedding, expecting everything to go perfectly is natural. However, there may be instances where a vendor doesn't meet your expectations. Perhaps the florist didn't deliver the blooms you specified, or the caterer's service was subpar. In such cases, open communication is crucial. Discuss your concerns with the vendor directly, expressing your dissatisfaction and seeking a suitable resolution. Maintaining a composed, diplomatic approach can often lead to quick, amicable solutions.
Backup Plans: The Importance of a Plan B
Despite meticulous planning, unforeseen situations may impact your vendors' ability to fulfil their commitments. A backup plan, or Plan B, ensures your wedding proceeds smoothly in such scenarios. This could involve identifying potential alternative vendors, having contingency plans for outdoor events in case of bad weather, or ensuring your contracts include clauses covering cancellations or non-performance. A well-thought-out Plan B offers peace of mind, knowing you're prepared for any unexpected events.
Conclusion
Planning a wedding can be an exciting, albeit complex, journey. Each decision you make, from selecting the perfect venue to choosing the most delicious cake flavour, shapes your special day. Your wedding vendors play an essential role in transforming your ideas into a beautiful reality. Through this comprehensive guide, we aimed to provide valuable insights into South Africa's wedding vendor landscape, guiding you to make informed decisions and avoid potential pitfalls.
FAQs
How far in advance should I book my wedding vendors?
The timeframe for booking wedding vendors can vary greatly depending on the type of service. As a general rule, booking as soon as you have your wedding date and venue confirmed is advisable. Typically, venues and popular vendors such as photographers, caterers, and planners are booked at least 12-18 months in advance, especially for weddings during peak season. More flexible services such as florists, cake designers, and stationery providers can usually be booked closer to the date, around 6-9 months in advance. Remember, the sooner you secure your vendors, the better your chances of getting your first choice.
What questions should I ask potential vendors?
The questions you ask potential vendors will depend on their specific service. However, some general questions you might consider include: What is your availability on my wedding date? Can you provide references from past clients? How much experience do you have with weddings? What is included in your packages, and what are the associated costs? What is your payment schedule and cancellation policy? Do you have backup equipment/personnel in case of an emergency? It's important to feel confident in your vendor's ability to deliver the services promised, so don't be afraid to ask as many questions as you need to feel comfortable.
Should I negotiate prices with vendors?
While it's perfectly acceptable to negotiate with wedding vendors, remember that they are professionals providing a service. Be respectful in your negotiations and avoid lowballing. Many vendors have set packages and prices, but they may be willing to adjust based on your specific needs and budget. Some may be open to offering discounts for off-peak times or including additional services at a reduced rate. The key is to communicate openly about your budget and what you're looking for.
Can I change vendors after signing a contract?
Changing vendors after signing a contract can be tricky and is generally not recommended unless there are significant issues. Most vendor contracts include cancellation policies that could result in losing your deposit or paying a cancellation fee. If you're unhappy with a vendor, the first step is to directly discuss your concerns with them. If you still feel the need to change vendors, review your contract carefully to understand any potential penalties or legal obligations.
What should I do if a vendor cancels at the last minute?
Having a vendor cancel last minute can be stressful, but remember that it's out of your control. This is where having a backup plan comes in handy. Contact your other vendors – they might have recommendations for alternatives. Check with your venue, as they often have a list of preferred vendors. If you have a wedding planner, they will be invaluable in finding replacements quickly. Finally, understand your rights based on the contract you signed, including any refunds or compensation due to cancellation.
.
Your email address seems invalid. Write the email again or use some other email address.
*Representative example: Estimated repayments of a loan of R30,000 over 36 months at a maximum interest rate including fees of 27,5% APR would be R1,232.82 per month. Arcadia Finance is an online loan broker and not a lender. Our service is free, and we work with NCR licensed lenders in South Africa. Interest rates charged by lenders can start as low as 20% APR, including an initiation and service fee determined by the lender. The interest rate offered depends on the applicants' credit score and other factors at the lender's discretion.

Loan amount R100 - R250,000. Repayment terms can range from 3 - 72 months. Minimum APR is 5% and maximum APR is 60%.