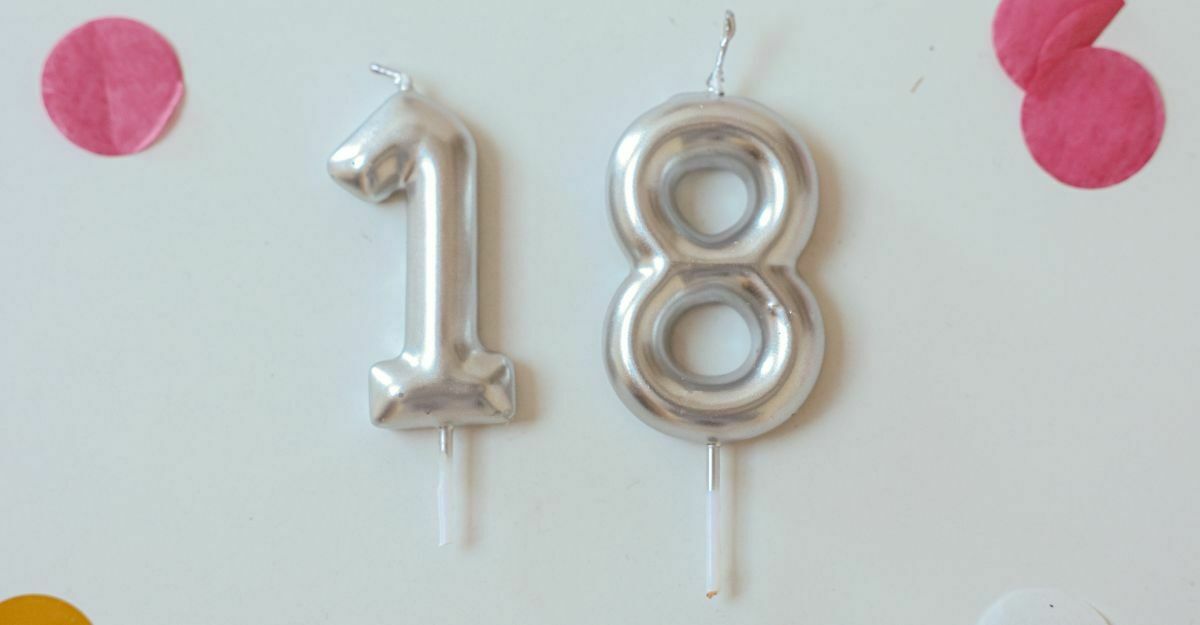 Coming to be 18 years old? Ready to be responsible with your financial decisions? When your parents were once accountable for assisting you in opening accounts, accessing subscriptions, and possibly loans as a joint or shared account holder when you were younger than 18, here are nine things to consider. When you can take out your subscription service, loan, and purchase items on instalments and taxes. Struggling to understand where to start? Want to be wise with your finances?
Below we have 9 Things to consider once you turn 18 years old.
1. Apply for your South Africa ID (if you don't already have one)
An ID will allow you to open account access and apply for your license, loan, insurance, medical aid, and services on government websites, etc. You can apply for your ID at the Department of Home Affairs using a certified copy of your birth certificate.
2. Arrange your medical aid
Usually, you may remain on your parent's medical aid scheme up to the age of 21 or till you have completed your studies, depending on the medical aid scheme. After that, you have to pay a premium. You can also split the policy or apply to another medical aid scheme. Since you are young and healthy, you will often find cheaper rates with your medical aid provider due to being a low-risk client. Especially when starting a medical aid yourself, you must pay a monthly premium for said coverage.

There is a good chance you may have healthcare benefits. This also applies if you remain under your parent's medical aid scheme. Look into your medical aid scheme and see what benefits they offer, such as dental, yearly checkups and medication allowance, etc. Never pay for medical aid benefits that your medical aid scheme covers.
3. Insurance plans may change once you are 18 years old
Still living with your parents? Usually, you may be co-insured under your parent's insurance plan, provided your parents have these insurance plans to begin with. Starting a new insurance plan? Check with different insurance providers for their terms and conditions and benefits, as you may need separate insurance plans for a home, car, cell phone, etc.
4. Manage your banking 
You may already have a youth account or savings account. When you turn 18, the account is often converted to a standard checking account. Ensure this type of account fits your financial needs, or opt for another account or bank service.
Make use of your banking app as well as services to transfer, purchase and invest. This is a quick and easy way to check available funds in your account. Ensure your account is not in a negative balance or any accounts are in arrears to avoid penalties. Make use of bank statements to review your finances. This should show any billing of insurers, subscriptions, account fees, purchases, etc., to date and is an excellent way to check your income and expenses.

NB! Watch out for money mule scams!
An individual may approach you with the promise of a financial gain upon handling money or funds for them; ultimately, criminals are increasingly luring young people to use their bank accounts for fraudulent or criminal activity temporarily. Money mules launder and transfer funds of illegally obtained funds though initially may be deemed minor, and the law significantly enforces the ramifications.
– Despite the financial temptation, keep your account between yourself and the bank. The odds are that you may risk legal consequences and risk acquiring a criminal record!
– Ignore any request to have money deposited into your account of individuals you are not familiar with or who are seemingly suspect of criminal activity.
5. Start building a financial buffer
Life throws many unexpected curve balls, so it's best to be prepared. It is helpful to have a savings account to save you from these setbacks and unexpected costs. You can automatically transfer amounts every month towards such a fund. Use your banking app to automate this feature for hassle-free saving, a set-it-and-forget-it method. Every cent counts, and to put that in perspective, placing R100 rand a month will eventually turn into R1200 after a year's worth of saving and in 5 years, that will be R6000!
What is the difference between saving and investments?
Savings accounts usually offer a low-interest rate. Investing provides a return, but at times, risks are also involved and the possibility of losing your investment. When you invest, be sure you may not need this money anytime shortly and only invest what you're willing to lose.
6. Think about your further education
Usually, a bursary is offered based on academic performance or individuals from previously disadvantaged backgrounds to fund further studies. For a more in-depth overview of such government-funded sponsors, click here. An alternative method of funding your studies in higher education is if one cannot procure these funds themselves.
7. Working and understanding tax
Once you start working, your employer will usually have a PAYE (Pay As You Earn) system in which your salary will be deducted monthly to pay taxes to SARS based on your income level. You can review such deductions on your payslips. (link to tax rates based on income click here)
8. Student accommodation
Depending on your college campus, they may offer student accommodation. This is usually jointly a part of any student loan you may have taken out to further your education. Be sure to review different colleges and programs and the list of benefits they offer for their scholars.
9. When in doubt, speak to your parents regarding your finances
Until 18 years old, your parents are legally obligated to support you. Make clear agreements regarding any insurance or medical aid scheme premiums you may have to pay once you are no longer deemed a child. Regarding your studies, how much will they aid you regarding further education? Discuss Access to funds that may have been saved for you once you turned 18.
Certain costs may be placed under your parent's name even though you have turned 18. Be sure to speak to them regarding any changes that will be made in the future or the money you may need to pay them to cover such costs on your behalf initially.
Discuss what steps you can take when their child grant payments stop being paid.
If divorced, discuss with both your parents if any maintenance payments that will continue to be paid when you turn 18 and are deemed as self-supporting.
If you or your parents have difficulty paying due to financial problems, They may approach the high court to afresh their obligated maintenance payments.
Your email address seems invalid. Write the email again or use some other email address.
*Representative example: Estimated repayments of a loan of R30,000 over 36 months at a maximum interest rate including fees of 27,5% APR would be R1,232.82 per month. Arcadia Finance is an online loan broker and not a lender. Our service is free, and we work with NCR licensed lenders in South Africa. Interest rates charged by lenders can start as low as 20% APR, including an initiation and service fee determined by the lender. The interest rate offered depends on the applicants' credit score and other factors at the lender's discretion.

Loan amount R100 - R250,000. Repayment terms can range from 3 - 72 months. Minimum APR is 5% and maximum APR is 60%.