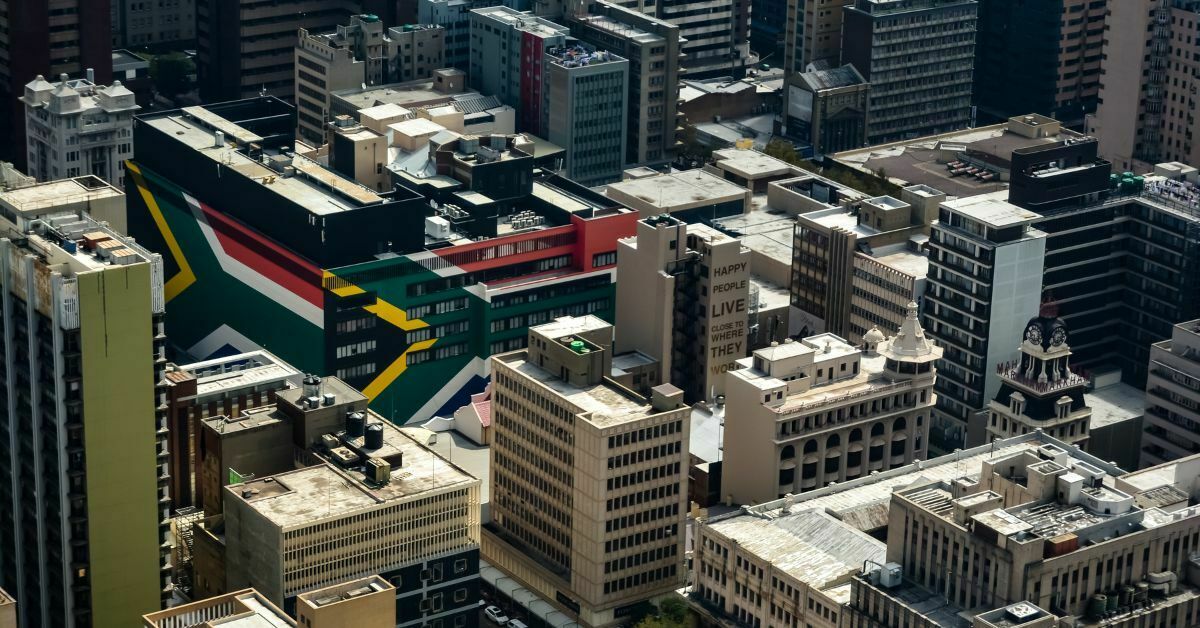 An in-depth look into Standard Bank group Salary and remuneration in South Africa. Undeniably Standard Bank Group is a major South African Bank and financial services group within South Africa. The exact time this bank was formed in 1862. Surprisingly Standard Bank was first formed in Great Brittain. After that, the bank started operations in 1863 in Port Elizabeth. Additionally, Standard Bank of South Africa was prominent in Kimberley's funding and development of diamond fields in 1867.
Standard Bank Group employment opportunities:
With a wide variety of departments at Standard Bank, the career options are endless. From Marketing, Engineering, Consumer, Compliance, Client Solutions, Finance, Value management, Corporate, and Investments, you will have no problem choosing a job best suited to your specific skillset and experience level.

Does Standard Bank Group offer a Learnership program?
The answer is YES! Standard Bank offers an excellent leadership program for young South Africans. Standard Bank also believes fully in investing in today's youth to create a better tomorrow for generations to come! The best thing about the leadership program is that you will be earning while you learn your selected trade.
Different programs to choose from differ in duration from 12 up to 24 months fixed term employment. All leadership are SAQA accredited.
Who qualifies for the Standard Bank group leadership programs?
All applicants must have passed Grade 12 (Matric) or a similar 3-year post-Grade 12 qualification.
You must be a South African citizen with a valid Identity Document. Aged Between 18 and 30 years old. Be fluent in speaking, reading, and writing English. Be computer literate.
If you are permanently employed, currently studying at any other tertiary institution, or currently registered for any other leadership programs, you will not qualify for this leadership.

Does Standard Bank Group offer internships?
Standard bank offers not only Learnerships but also Internships for interested candidates.
Internship programs are for a period of either 12, 18, or 24 months periods. Candidates do not have to work back or pay back when doing an internship program. A monthly stipend is given rather than a salary in the internship program. These programs also cater to individuals with disabilities.
Previous work experience could be a requirement for specific programs but not all of them. 
How does Standard Bank group Salary compare?
Standard Bank Employs a wide variety of employees, and their salaries differ significantly.
As a result, below are some of the titles with the average salary for that specific occupation at Standard Bank:
| | | | |
| --- | --- | --- | --- |
| Position | Salary – Monthly | Position | Salary – Monthly |
| Call Centre Operative | R5 000 | Service Consultant | R10 511 |
| Call Centre Representative | R6 737 | Controller | R12 632 |
| Trainee Manager | R7 000 | Banker | R16 925 |
| Telemarketer | R7 305 | Finance Manager | R17 424 |
| Bank Clerk | R8 132 | Team Leader | R19 145 |
| Frontliner | R8 246 | Auditor | R20 000 |
| Managing Consultant | R8 462 | Private Banker | R26 149 |
| Customer Service Consultant | R8 973 | Bank Manager | R41 853 |
| Sales Representative | R9 382 | | |
This would then indicate that the hourly rate working for Standard Bank can range anything from R31 per hour up to R261 per hour.
These amounts are based on estimates and, therefore, can vary between branches, locations, and the size of the Bank.

Which part of the country to start your career in?
Additionally, Standard Bank has branches across South Africa. So you can choose to work anywhere and where positions are available. Training, Leadership, and internship programs are situated in Johannesburg, but after completing a course, you can apply to any available jobs across South Africa.
Other South African salary posts
Your email address seems invalid. Write the email again or use some other email address.
*Representative example: Estimated repayments of a loan of R30,000 over 36 months at a maximum interest rate including fees of 27,5% APR would be R1,232.82 per month. Arcadia Finance is an online loan broker and not a lender. Our service is free, and we work with NCR licensed lenders in South Africa. Interest rates charged by lenders can start as low as 20% APR, including an initiation and service fee determined by the lender. The interest rate offered depends on the applicants' credit score and other factors at the lender's discretion.

Loan amount R100 - R250,000. Repayment terms can range from 3 - 72 months. Minimum APR is 5% and maximum APR is 60%.