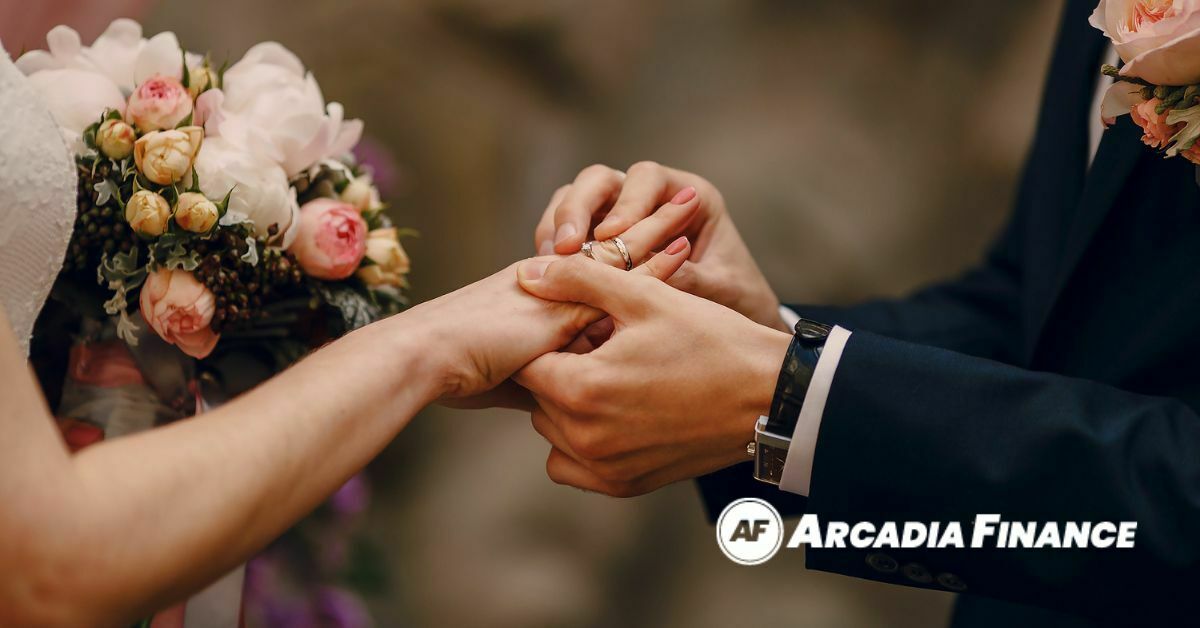 In the vibrant heart of South Africa, planning your dream wedding can certainly come with a hefty price tag. From the picturesque landscapes of Cape Town to the pulsating energy of Johannesburg, this diverse nation offers an abundance of enchanting wedding venues, alluring catering options, and stunning wedding attire. However, the average cost of getting married in South Africa has been steadily increasing over the past few years, reaching a frightening R70,000 to R200,000, or more, depending on the scale and extravagance of the event. For many couples, the burden of these escalating expenses can cast a shadow over the joy of their nuptials.
Key Takeaways
Budgeting: Prioritising expenses and setting a realistic budget is essential for a cheaper wedding. Be clear on what aspects matter most to you.
Venue and Catering: Selecting an affordable venue and opting for budget-friendly catering can lead to substantial savings.
Attire and Rings: There are affordable options for wedding attire and rings, including rentals, second-hand purchases, and choosing less costly materials.
Photography and Entertainment: By hiring local talents, choosing shorter packages, and leveraging social media, you can economise these aspects without compromising the enjoyment of your wedding.
Understanding Your Wedding Budget
Defining Your Priorities
Before plunging into the exciting world of wedding planning, it is crucial to confirm what matters most to both of you as a couple. Sit down together and have an open conversation about your desires and expectations for the day. Is a lavish three-course meal a must-have? Are you both dreaming of a spectacular beachfront venue? Or perhaps you have always imagined a wedding flooded with floral arrangements? By outlining your mutual priorities, you can then allocate your budget to areas that will make your day truly special and personal.
Hidden Costs of Weddings
When budgeting for your wedding, it is easy to overlook some less obvious expenses that can sneak up on you. These can include vendor gratuities, dress alterations, marriage license fees, or even the additional cost of cake cutting and serving. By anticipating these unexpected costs, you can prevent any unpleasant financial surprises as your big day approaches. Therefore, it is advised to add an additional 10 – 20% of your total budget as a buffer for such unforeseen expenditures.
How to Set a Realistic Wedding Budget
Once you have a comprehensive view of your priorities and potential hidden costs, it is time to establish a realistic budget for your special day. Transparency and communication are key here. Discuss with your partner and any family members who might be contributing financially to your wedding and determine a total budget that everyone is comfortable with. Then, break down your total budget into categories like venue, catering, attire, and entertainment. Remember, your wedding day is about celebrating your love and union, not about plunging into debt. Set a budget that is aligned with your current financial situation and remember that creativity and personal touches can often outshine the most extravagant spending.
Venue Selection and Decoration Tips
Choosing a Low-Cost Venue in South Africa
South Africa is known for its diverse landscapes and stunning venues. Luckily, it is still possible to find beautiful and affordable venues. Consider community halls, public parks, or even a friend's backyard. Off-peak season and weekday weddings can also significantly reduce venue costs. A venue that allows bringing in your own alcohol will also spare you the markup prices of alcohol that many venues charge.
Making the Most of a Budget Venue
Even a budget venue can be transformed into a magical space with a little bit of creativity. Use your wedding theme and colours to guide your decoration ideas. Fairy lights, draping fabric, and candles can add a romantic atmosphere. Remember that natural beauty needs little enhancement; a garden bursting with blooming flowers or a beachfront view requires minimal décor.
DIY Decoration Ideas
DIY can save you a significant chunk of your budget and adds a unique, personal touch to your wedding. From invitations and centerpieces to photo booths and wedding favours, there is a lot you can make yourself. Ask your bridal party to help for a fun pre-wedding gathering. Just remember to keep it simple, as overly complicated projects can end up costing more time and money.
Affordable Catering Options
Cutting Down the Guest List
One of the most effective ways to reduce your wedding costs is by keeping your guest list in check. This is a simple equation: fewer guests mean less food, drinks, invitations, and even a smaller venue. Aim for an intimate celebration with close friends and family, those who truly matter in your life. By limiting your guest list, you not only save on costs, but also get the opportunity to spend quality time with each attendee, making your wedding a more personal and meaningful event.
Traditional South African Dishes on a Budget
Embracing the rich and vibrant culinary heritage of South Africa can be a great way to manage your catering costs. Consider serving popular, home-styled dishes that can be prepared in large quantities without stretching your budget. Options like bobotie, bunny chow or hearty potjiekos offer a nod to your local roots and can be much cheaper than typical wedding-plated meals.
Opting for Buffet over Sit-Down Meals
Choosing a buffet-style meal over a sit-down dinner can offer significant savings. Buffets eliminate the need for extra waitstaff and allow guests to choose what they want to eat, reducing waste. It is also a more informal and interactive dining option, encouraging guests to mingle and enjoy the variety of food on offer. Add a touch of South African flair with stations offering local cheeses, artisan bread, or consider something such as a 'biltong bar.'
Economical Bridal Attire Choices
Affordable Bridal Boutiques in South Africa
South Africa is home to several bridal boutiques that offer stunning wedding dresses without the extravagant price tag. Shops like Bride&co and The Wedding Boutique offer a wide range of affordable gowns. Do not shy away from specials and off-the-rack options – you might find the perfect dress at a fraction of the original price!
Dress Rental and Second-Hand Options
Wedding dress rental is a savvy choice for the budget-conscious bride. Rental boutiques such as Bridal Wardrobe and The Dress Hire SA offer an array of beautiful wedding gowns for a fraction of the retail price. Equally, buying a pre-loved dress from a recent bride or a specialised second-hand store can save you a considerable amount. This is a sustainable and wallet-friendly option!
Tips for Choosing Economical Accessories
When it comes to accessories, less is more. A statement necklace or a pair of elegant earrings can often be enough to enhance your bridal look. Affordable retailers like Lovisa or online platforms like Takealot offer beautiful bridal accessories that will not stretch your budget. Also, consider borrowing pieces from your mother or making use of family heirlooms – it adds a special touch and can serve as your 'something borrowed'.
Cost-Effective Groom's Attire
Money-Saving Tips for Groom's Attire
Just as with the bride's dress, there are ways to minimise costs for the groom's attire. Consider renting a suit instead of buying one, especially if it is a formal suit that you will wear regularly after the wedding. Stores such as Top Hat Suit Co. and Mr. Suit Hire provide a variety of styles for rent at reasonable prices. If you prefer to purchase, consider a good-quality suit that can be worn again on different occasions.
Affordable Men's Clothing Stores in South Africa
Several local stores in South Africa offer stylish and affordable men's suits. Stores such as Woolworths, Markham, and Truworths Man offer options that are both fashionable and budget friendly. Remember, a well-fitted suit will always look good, regardless of the price tag.
Rental and Second-Hand Options for Groom's Attire
Second-hand or vintage suits can be an excellent choice for those looking to save money. Check out online marketplaces such as Gumtree or OLX for pre-loved suits. You might find a hidden gem at a very affordable price. Another option is to consider suit rental, with companies including but not limited to Top Hat Suit Co. and Mr. Suit offering a broad range of styles for every groom.
» Explore further: Wedding costs: Can loans be the answer?
Savvy Ways to Save on Wedding Rings
Selecting a Cheaper Metal
Platinum might be popular for wedding bands, but it is also the most expensive. Opting for other metals such as white gold, yellow gold, or even sterling silver can dramatically reduce costs. Recently, materials like titanium and stainless steel have gained popularity as durable and affordable alternatives.
Choosing Smaller or Alternative Stones
Diamonds may be a girl's best friend, but they are not friendly to your wallet. Consider choosing a smaller diamond or a band with several small stones instead. Another option is to go for alternative gemstones like moissanite or sapphire, which can be just as beautiful at a lower price.
Affordable Jewelers in South Africa
There are numerous jewelers in South Africa that offer beautiful and affordable wedding rings. Stores like Sterns and American Swiss have a wide range of wedding bands to suit all budgets. It is also worth exploring trusted online retailers, as they often have lower overheads and can offer competitive prices.
Money-Saving Strategies for Wedding Photography
Hiring a Professional Photographer Within Budget
While it may be tempting to cut corners on photography, remember these images will be your keepsakes for a lifetime. That said, you do not need to blow your budget to find a good photographer. Consider local talent, recent graduates from photography schools, or even skilled amateurs who could offer competitive rates. Get quotes from multiple photographers and evaluate their packages carefully.
Opting for a Shorter Photography Package
Most professional photographers offer a variety of packages based on shooting time. If a full-day package is beyond your budget, consider hiring a photographer for a shorter period to cover the key moments like the ceremony, group photos, and couple's shoot. You can fill in the rest of the day with candid shots from friends and family.
Using Social Media for Candid Shots
In the age of smartphones and social media, your guests will most definitely capture many candid moments on your big day. Encourage them to share these photos by creating a unique hashtag for your wedding. This way, you will have a plethora of candid shots without paying an extra penny.
Economising Wedding Entertainment
Hiring Local Musical Talent
Local musicians can provide excellent entertainment at a fraction of the cost of professional wedding bands. South Africa is bursting with talented artists who can set the mood for your event. Check out live music venues or university music departments to discover up-and-coming talent.
Utilising Personal Playlists and Sound Systems
Thanks to digital technology, it has never been easier to be your own DJ. Create a playlist on Spotify or Apple Music and ask a friend to oversee the music for the evening. You can also encourage your guests to contribute to the playlist, ensuring there is something for everyone to enjoy on the dance floor.
DIY Photo Booth
Instead of hiring a professional photo booth, create your own. All you need is a backdrop, a few props, and a digital camera or a good quality smartphone. You can even create a self-timer station where guests can take their own photos. Not only is this a fun activity, but it also creates memorable snapshots of your special day.
Invitations and Thank You Notes on a Budget
Digital Invitations
Embrace the digital age and opt for online invitations. Not only will this save you printing and postage costs, but it is also better for the environment. Websites like Paperless Post or EGifts24 offer a range of customisable digital invitations that can match your wedding theme.
DIY Printed Invitations
If you prefer traditional printed invitations, consider a DIY option. With a good quality printer and a trip to a local craft store, you can create simple yet elegant invitations at home. There are also online platforms like Canva that provide customisable invitation templates.
Budget-Friendly Thank You Notes
Thank you notes, like your invitations, can be sent digitally or designed at home to save costs. Another tip is to order thank you cards at the same time as your invitations. Often, stationery companies offer bulk deals which can be more cost-effective.
Affordable Floral Arrangements
Choosing In-Season and Local Flowers
The cost of flowers can vary greatly depending on the season and origin. Opting for in-season and locally grown flowers can lead to significant savings. Plus, this choice supports local businesses and reduces the carbon footprint of your wedding. Consult with a local florist or do some research to find out what blooms will be available around your wedding date.
Opting for Greenery and Non-Floral Elements
Floral arrangements do not have to be all about flowers. Adding greenery can add volume to your arrangements without a hefty price tag. Consider using elements like eucalyptus, ferns, or ivy. You can also incorporate non-floral elements like candles, lanterns, or even fruit for a unique and budget-friendly centerpiece.
DIY Floral Arrangements
If you are feeling creative, consider making your floral arrangements. There are numerous online tutorials that can guide you through creating bouquets, centerpieces, and other floral decorations. Just remember to practice ahead of time and keep your designs simple to avoid any last-minute stress.
Making the Most of Your Wedding Cake
Choosing a Simple Design
When it comes to wedding cakes, complex designs and decorations can quickly add up. Consider a simpler design and natural decorations like fresh flowers or fruits. A naked or semi-naked cake (where some or all the cake's layers are exposed, as opposed to being covered in icing sugar or butter cream) can be a stylish and cost-effective choice.
Considering Alternative Desserts
If a traditional wedding cake is not a priority for you, consider alternative desserts. A dessert bar with a variety of sweets can often be cheaper and offers something for everyone. Alternatively, a smaller display cake for cutting and a sheet cake kept in the kitchen can serve the same purpose without the high price tag.
Affordable Wedding Cake Vendors in South Africa
There are many vendors in South Africa who offer beautiful wedding cakes at affordable prices. Bakeries like Magnolia Bake & Cake in Johannesburg, The Velvet Cake Co in Cape Town or The Cake Fairies in Durban offer a variety of options to suit different budgets. Always be sure to order in advance and clarify the delivery and setup details.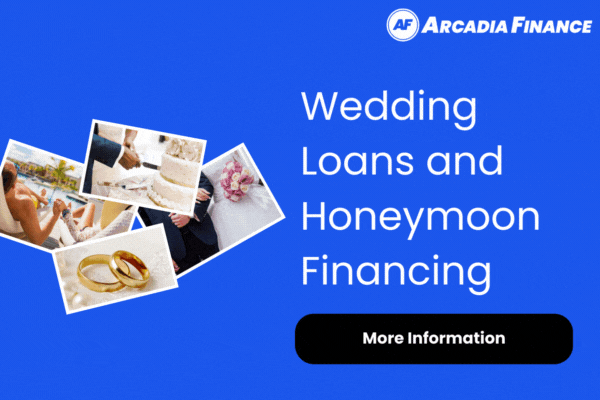 Conclusion
As we have seen throughout this comprehensive guide, planning an affordable wedding in South Africa is not only feasible but can also lead to a celebration that is genuinely personal, intimate, and unique. By prioritising what truly matters to you and your partner, choosing cost-effective options, and embracing a bit of DIY, you can create a beautiful wedding that does not compromise on style or sentiment.
FAQs
What is the average cost of a wedding in South Africa?
As of 2023, the average cost of a wedding in South Africa varies greatly, depending on the scale and extravagance of the event. However, couples generally spend anywhere between R70,000 and R200,000. It is essential to note that many factors influence these costs, including the venue, the number of guests, the wedding attire, and other elements like food and photography.
Can I have a beautiful wedding on a budget in South Africa?
Absolutely! A budget-friendly wedding does not always mean you have to compromise on style or sentiment. With careful planning and creative solutions, you can have a beautiful, meaningful wedding that reflects your love story. Remember, the key is to prioritise what matters most to you and your partner and make decisions that align with those priorities.
What are the best budget wedding venues in South Africa?
South Africa is home to a large number of stunning and affordable wedding venues. For nature lovers, The Rose Barn in Eastern Cape offers a beautiful outdoor setting. Die Woud in Western Cape is a budget-friendly option with its unique open-air church. For city weddings, UrbanTREE in Johannesburg is a trendy yet affordable choice. These are just a few examples, and there are many more to explore.
How can I save on wedding catering?
Saving on wedding catering can be done in several ways. First, reducing your guest list can significantly cut down catering costs. Second, consider serving traditional South African dishes that are cost-effective to prepare in large quantities. Opting for a buffet-style meal over a sit-down dinner can also lead to significant savings.
Where can I find affordable wedding dresses in South Africa?
Several bridal boutiques in South Africa offer beautiful wedding gowns that will not break the bank. Bride&co and The Wedding Boutique have a range of affordable options. Additionally, renting a dress from boutiques like The Dress Hire SA or buying a second-hand gown can be economical choices.
Your email address seems invalid. Write the email again or use some other email address.
*Representative example: Estimated repayments of a loan of R30,000 over 36 months at a maximum interest rate including fees of 27,5% APR would be R1,232.82 per month. Arcadia Finance is an online loan broker and not a lender. Our service is free, and we work with NCR licensed lenders in South Africa. Interest rates charged by lenders can start as low as 20% APR, including an initiation and service fee determined by the lender. The interest rate offered depends on the applicants' credit score and other factors at the lender's discretion.

Loan amount R100 - R250,000. Repayment terms can range from 3 - 72 months. Minimum APR is 5% and maximum APR is 60%.