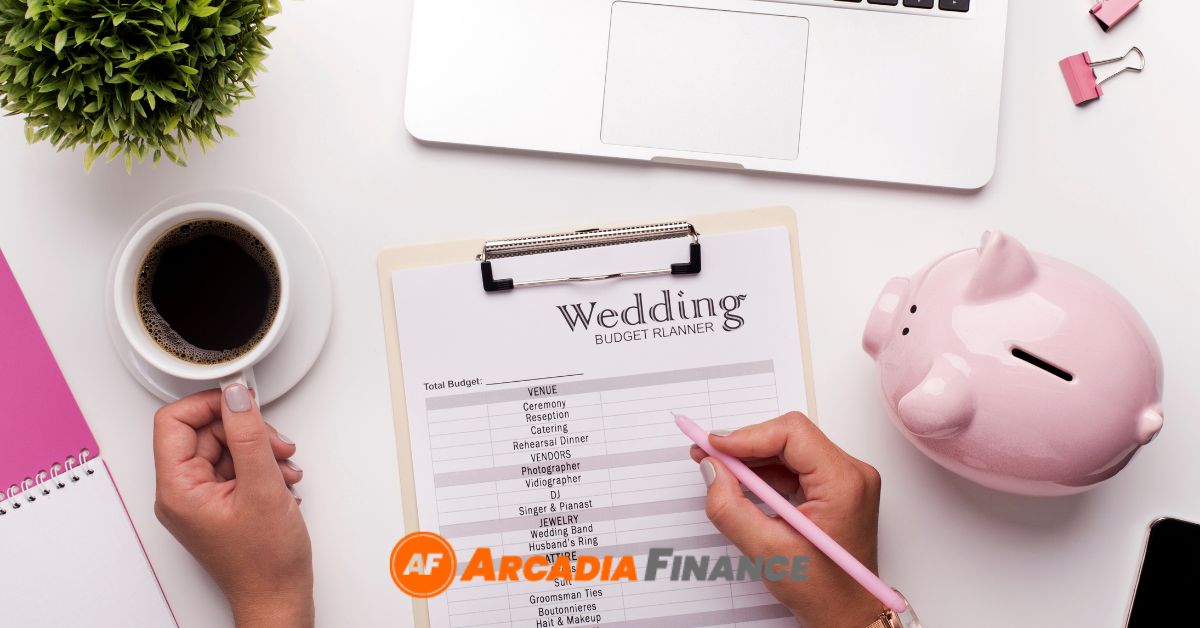 Planning a wedding is a journey filled with a lot of emotions – exhilaration, love, excitement, and even a little bit of stress. This journey, however, is not just about a single day. Instead, it is about creating a foundation for a shared future. An exquisite marriage celebration, be it modest or grand, is often seen as a reflection of the couple's values, personal style, and shared dreams. While the process might seem overwhelming, every selection, every detail, contributes to this once-in-a-lifetime event.
Key Takeaways
Budgeting is essential: Proper budgeting can make the difference between a smooth, enjoyable wedding planning process and a stressful one. It helps you allocate resources effectively and prevents overspending.
Every wedding is unique: The cost of a wedding in South Africa can vary widely. Each couple's preferences, from the venue and attire to catering and entertainment, will significantly impact the final budget.
Consider hidden costs: Often overlooked costs, such as pre-wedding events, wedding favours, and transportation, should be factored into the budget from the start.
Make use of local resources: South Africa boasts a wealth of local resources. Utilising these can save costs without compromising on the quality and uniqueness of your wedding.
Why Budgeting for a Wedding is Crucial
There is the lesser exciting aspect of wedding planning, which is budgeting. Wedding planning and budgeting are like two sides of the same coin, inseparable, but essential for creating your special day. Money matters may not be romantic, but they are as important to wedding planning as selecting the perfect venue or the dream dress. Budgeting for a wedding serves as your roadmap, guiding your decisions and helping manage expenses and expectations. This practical step enables you to align your financial resources with your vision, preventing unwanted surprises and financial stress from overshadowing your special day.
Understanding the South African Wedding Industry
An Overview of the South African Wedding Market
The wedding industry in South Africa is a vibrant, diverse, and dynamic space, much like the country itself. From elegant wine route weddings in the Western Cape to traditional ceremonies brimming with rich cultural heritage in KwaZulu-Natal, South African weddings are a testament to the country's cultural diversity. Based on various surveys and market research, the average cost of a wedding in South Africa ranges from approximately R70,000 to R200,000, excluding the honeymoon. Remember, this is an average, and your dream wedding could cost less or more depending on your choices and preferences.
South African Wedding Traditions
South African weddings often include a delightful blend of traditions, both old and new. These traditions vary widely across different cultures and communities. In some, lobola or bride-wealth is a customary practice where the groom's family offers a gift to the bride's family, often in the form of cattle. Other traditions include the inclusion of vibrant African prints in wedding attires or the practice of ukwaba, where a bride offers gifts, such as blankets to her grooms' family. Acknowledging these traditions can add to your budget but also make your wedding uniquely South African.
Cost of Weddings in South Africa
There is a wide spectrum when it comes to wedding costs in South Africa. Several factors influence this, from the location and size of the wedding to the time of year. Peak wedding season usually falls between September and December, which can mean increased costs for venues and suppliers. The type of wedding you envision – be it a small, intimate gathering or a large, lavish celebration – can also significantly impact your budget.
The Nuts and Bolts of Wedding Budgeting
The Role of a Budget in Wedding Planning
Think of your wedding budget as the ultimate wedding planning tool, a compass guiding you through a forest of decisions. It helps you prioritise, manage resources, and make decisions that align with your vision. With a budget, your dream wedding evolves from abstract ideas into a feasible plan.
Key Components of a Wedding Budget
There are several key components to consider when budgeting for a wedding. Venue, catering, attire, photography/videography, and décor usually top the list. But do not forget about additional aspects such as pre-wedding events, wedding favours, transportation, and post-wedding expenses, like your honeymoon. Each of these elements can vary significantly in cost depending on your choices, vendors, and guest count.
The Impact of Wedding Size and Location on Budget
The size and location of your wedding can be game-changing when it comes to your budget. A destination wedding or a grand celebration with hundreds of guests can substantially inflate costs. On the other side, a smaller guest list or a local venue can lead to considerable savings. Balancing your guest list and choosing the perfect location requires thoughtful consideration and smart budgeting.
Essential Elements in a Wedding Budget
The Venue
The venue is often one of the most significant items in a wedding budget, with its cost fluctuating based on location, size, and amenities provided. South Africa boasts an array of stunning locations, from picturesque vineyards, farms, and beachfront properties to luxurious city hotels. When choosing a venue, consider aspects like accessibility for guests, accommodation availability, and consider the items included in the package. Sometimes, a venue that is a bit more expensive but includes more amenities might be a better financial decision than a cheaper one that requires additional rentals.
The Catering
Another key component is catering. Whether it is a three-course seated meal, a casual buffet, or a traditional African feast, food and drink costs can quickly add up. South Africa's culinary scene offers many choices for every taste and budget. Do not forget to account for extras like late-night snacks or specialty cocktails. Keep in mind, the type of catering service you choose can also impact your venue's rental requirements and decoration costs.
The Wedding Attire
From the bridal gown to the groom's suit, traditional attire to bridesmaid dresses, the cost of wedding attire can vary widely. Custom-made dresses or designer suits come with a higher price tag, while off-the-rack or rented outfits can be more affordable options. In South Africa, many couples incorporate traditional African fabrics or designs into their wedding attire, adding a unique and personal touch to their celebration.
Photography and Videography
Capturing your special day in photos and videos is a priceless investment. When selecting a photographer and videographer, you are not just paying for their time on your wedding day but also their skills, equipment, and post-production work. While it might be tempting to consider a cheaper service provider with a more basic skill set, remember that these are the memories you will look back on for years to come.
Decorations and Flowers
Decorations and flowers contribute to the atmosphere and aesthetic of your wedding. From centerpieces and bouquets to stage design and lighting, these elements can enhance your wedding's theme and mood. Costs here can vary, depending on your choice of flowers, the complexity of arrangements, and the size of your venue. Utilising local, seasonal flowers and simple DIY décor can be a clever way to create a stunning atmosphere without breaking the bank.
Music and Entertainment
Whether it is a live band playing local favourites or a DJ spinning an eclectic mix, music and entertainment are key components of any wedding celebration. Costs here can depend on the duration of the performance, the reputation of the performers, and technical requirements. Additionally, many couples opt for other forms of entertainment like photo booths, traditional dance performances, or fireworks, which should also be factored into the budget.
» Learn more: Make Your Big Day Affordable with These Tips!
Additional Costs in a Wedding Budget
Pre-Wedding Events (e.g., Engagement Party, Bridal Shower)
Often overlooked, pre-wedding events like engagement parties, bridal showers, and bachelor/bachelorette parties can quickly add up. While these events are typically less formal and can be budget-friendly, costs for venues, food, drinks, and entertainment should still be considered. Remember, any money spent here is money no longer available for your main event.
Wedding Favours
Wedding favours serve as a small token of appreciation for your guests. The cost can range widely depending on the type of favour and the number of guests. Many couples are now opting for personalised, locally sourced favours that reflect their own interests or the wedding's theme. A word of caution: while these gifts for guests are a charming tradition, they are also an area where costs can escalate quickly if not closely monitored.
Wedding Transportation
Whether it is a limousine for the bride and groom or a shuttle service for your guests, transportation is a factor to consider in your wedding budget. Costs can depend on the distance, type of vehicle, and length of the rental period. Co-ordinating logistics may seem tedious, but providing comfortable transportation can greatly enhance your guests' experience.
Honeymoon Expenses
The honeymoon is your well-deserved relaxation after months of wedding planning. While it is a significant part of the whole wedding experience, it is often neglected in the initial budgeting process. Whether it is a game drive in the Kruger National Park, a wine tour in Franschhoek, or a beach vacation in Mauritius, setting a separate budget for your honeymoon ensures you do not overspend on the wedding at the expense of this special time.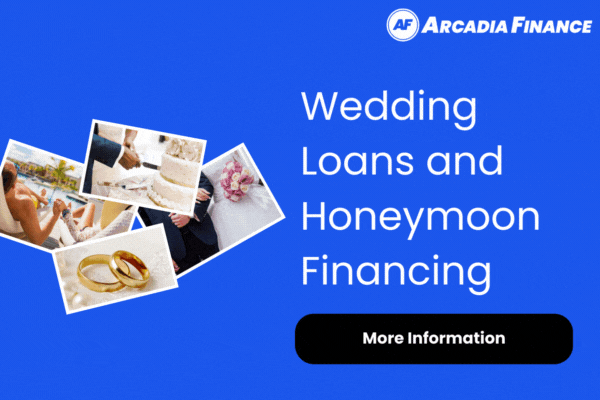 Saving Strategies for a Wedding in South Africa
Setting and Sticking to a Budget
Setting a budget is the easy part. Sticking to it? Now, that is the challenge. It takes discipline, constant monitoring, and sometimes, making tough decisions. Try to keep track of your budget by using tools that are available such as a mobile application that helps you budget or a spread sheet.
Prioritising Wedding Elements
Identify what elements of the wedding are most important to you. Is it the venue, the food, the photographer, or perhaps, the live band? By prioritising these elements, you can allocate more of your budget towards them and save on others that are less important to you.
Utilising Local Resources
South Africa is rich in local resources, from food and flowers to music and décor. Leverage these to save costs without compromising quality. For instance, choose a venue that requires little additional decoration, or opt for in-season local flowers.
DIY Wedding Ideas
If you are a crafty couple, DIY projects can add a personal touch to your wedding and can also save on costs. From invitations and favours to decorations and flower arrangements, there is a range of wedding elements you could consider doing yourself. Just remember to consider the time these projects require, and do not overburden yourself in the run-up to your big day.
When to Consider a Wedding Planner
Understanding the Role of a Wedding Planner
A wedding planner is like a conductor, ensuring every element of your wedding harmonises to create a beautiful symphony. They oversee everything from negotiating with vendors to managing logistical challenges, freeing you to enjoy your special day. They can be a secret weapon in managing your budget as they often have access to discounts and insider knowledge of the local industry.
The Costs of Hiring a Wedding Planner
Hiring a wedding planner is an additional expense to factor into your budget. Planners typically charge a percentage of your total wedding budget, or they may offer flat rate packages. While this might seem like a hefty add-on, the time, stress, and potential savings they bring can make it worthwhile for many couples.
Assessing the Need for a Wedding Planner
The decision to hire a wedding planner depends on several factors: the complexity of your wedding, your budget, your organisational skills, and the amount of time you can dedicate to planning. If your wedding involves multiple events, a large guest list, or intricate décor, or if you are planning from afar, a wedding planner can be incredibly beneficial.
Financial Advice for Newlyweds
The Transition from Wedding Budget to Married Life Budget
Post-wedding, it is essential to shift your financial focus from wedding budgeting to managing a household budget. This includes everyday expenses, saving for future goals, managing debts, and planning for emergencies. The skills you have strengthened during wedding planning – prioritising, tracking expenses, and disciplined saving – can be invaluable in managing your finances as a married couple.
Managing Finances as a Couple
Managing finances as a couple can be a delicate topic. It is important to maintain open communication and make joint decisions about your financial priorities and goals. Whether you decide to merge your finances completely, keep them separate, or adopt a hybrid model, ensure it is a decision you both agree on.
Building a Solid Financial Foundation
Building a solid financial foundation includes setting joint financial goals, creating an emergency fund, planning for retirement, and managing taxes. Seek the advice of a financial planner if needed. Remember, building this foundation takes time and patience, so do not be discouraged if you do not achieve all your goals right away.
Conclusion
Planning a wedding is an exciting journey, filled with decisions that shape one of the most memorable days of your life. Budgeting, while often perceived as a tedious task, is the compass that guides this journey, ensuring you make financially sound decisions that reflect your personal style and preferences.
Frequently Asked Questions
What is the average cost of a wedding in South Africa?
The average cost of a wedding in South Africa can vary widely based on several factors, including the location, size, and style of the wedding. As of our last update, the average cost typically ranges between R70,000 and R200,000, excluding the honeymoon. However, remember that these are average costs. Your wedding could cost less or more depending on your personal elements.
How can I save money on my wedding venue?
There are several strategies to save money on your wedding venue. One of the most effective is to get married in the off-peak season or on a weekday when venues often offer discounts. You could also consider less traditional venues, like a public park or a family member's property, which can be more cost-effective. Additionally, choosing a venue that includes services like catering, furniture, or a sound system can result in significant savings.
Is hiring a wedding planner worth the cost?
Whether a wedding planner is worth the cost depends largely on your individual circumstances. If your wedding involves multiple events, a large guest list, or complex logistics, or if you simply do not have the time or inclination to manage the intricate details of wedding planning, hiring a wedding planner can be incredibly beneficial. While there is an upfront cost, a wedding planner can save you money overall through vendor discounts and by helping you avoid costly mistakes.
How can we manage our finances as a newly married couple?
Managing finances as a couple involves open communication, shared decision-making, and planning for your future together. Start by discussing your individual and joint financial goals. Create a budget for your everyday expenses and stick to it. Decide whether you want to merge your finances, keep them separate, or adopt a hybrid model. It may also be beneficial to meet with a financial planner to guide you in creating a solid financial foundation, including savings, investments, and retirement planning.
What hidden costs should I be aware of when planning my wedding?
Some often-overlooked costs in wedding planning include pre-wedding events, wedding favours, and post-wedding expenses like your honeymoon. Additionally, do not forget about smaller items like postage for invitations, gratuities for vendors, alteration costs for attire, and beauty treatments. Remember that taxes and service charges can significantly inflate your total cost, so ask your vendors whether these are included in their quotes. Having a detailed budget where you track all your expenses, no matter how small, can help you avoid unexpected surprises.
Your email address seems invalid. Write the email again or use some other email address.
*Representative example: Estimated repayments of a loan of R30,000 over 36 months at a maximum interest rate including fees of 27,5% APR would be R1,232.82 per month. Arcadia Finance is an online loan broker and not a lender. Our service is free, and we work with NCR licensed lenders in South Africa. Interest rates charged by lenders can start as low as 20% APR, including an initiation and service fee determined by the lender. The interest rate offered depends on the applicants' credit score and other factors at the lender's discretion.

Loan amount R100 - R250,000. Repayment terms can range from 3 - 72 months. Minimum APR is 5% and maximum APR is 60%.