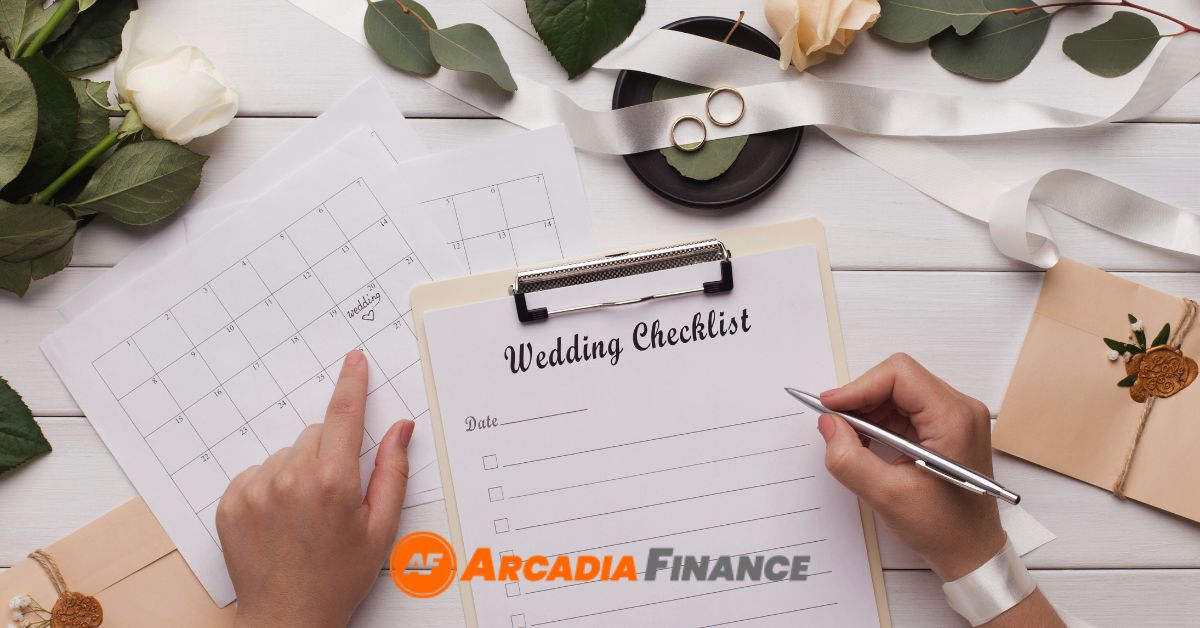 Stepping into a new phase of life, your wedding day is one of the most treasured events in a lifetime. As you exchange vows amid the beautiful venues or landscapes of South Africa, the joy and magic of the day is irreplaceable. But do not forget the fact that a dream wedding requires careful planning, notably in the realm of finance. A wedding budget serves as your financial blueprint, detailing every cost aspect from the venue to the tiniest décor detail.
Key Takeaways
Budgeting is crucial: Define your financial limitations and allocate funds to different aspects of the wedding for effective financial management.
Consider all components: From venue and catering to attire and décor, account for all major and minor components of your wedding in your budget.
Do not overlook the extras: Rings, gifts, beauty treatments, and transportation are often overlooked but can significantly impact your budget.
Incorporate local traditions: Traditional attire, cuisine, and music can add a unique South African touch to your wedding. Account for these costs in your budget.
Key Factors to Consider for a Wedding in South Africa
South Africa, with its breathtaking landscapes and rich cultural tapestry, provides an idyllic setting for your special day. However, to create a memorable wedding in this beautiful nation, several factors must be considered. One of the first things to consider is the choice of location – from the wine estates in Cape Town to the lush botanical gardens of Johannesburg, your decision will impact the overall budget. Besides, local customs and traditions of South Africa are unique, often calling for specific rituals or items that may influence your expense. Lastly, do not overlook the influence of seasonal variations on costs such as venue rates and flower prices. By keeping these elements in mind while devising your wedding budget, you are one step closer to making your dream wedding come true.
Understanding Your Wedding Budget
Defining Your Financial Limitations
Envisioning a dream wedding can be the easy part, but to align important aspects to a financial structure requires some thought. Before diving into detailed expenses, it is crucial to understand your financial limitations. An open discussion between you and your partner about your combined financial resources, including personal savings, contributions from family, and potential loans, can give a clear picture of your overall budget. Remember to set a budget that is realistic and flexible, considering potential unexpected costs that might come up along the way. This financial framework serves as the guiding light for all subsequent wedding-related decisions.
Allocating Percentage of Budget to Different Aspects
With an overall budget in mind, you can now begin to distribute this amount among various wedding components. Keep in mind that some elements will naturally consume a larger portion of your budget. For example, venue hire, and catering often amount to about 50% of the total cost. Generally, 10-15% can be set aside for photography and videography, around 10% for attire, and about 5-10% each for decorations, music, and invitations. Allocating funds in this way helps in maintaining a balanced budget, ensuring you have enough for each aspect of your special day.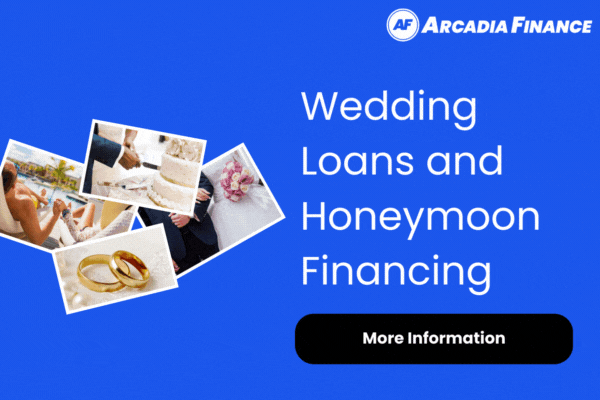 Essential Components of the Wedding Budget
Venue and Accommodation
Booking a Venue: Choosing a venue is one of the first and largest parts of your wedding budget. South Africa is a treasure trove of stunning locations, from the vibrant cityscapes of Johannesburg to the serene wine farms of Cape Town. Venue cost can vary significantly depending on the location, capacity, and facilities provided.
Consider the type of wedding you have imagined: A lavish event at a high-end resort will be priced differently than an intimate gathering at a quaint bushveld venue. Make sure to enquire about what is included in the venue rental – such as furniture, audio-visual equipment, and staff.
Accommodation Costs: If you are planning a destination wedding, or have many guests travelling from afar, arranging accommodation is a key budget consideration. Many venues in South Africa offer on-site accommodation, which can be a cost-effective and convenient option. Otherwise, the proximity of hotels or guest houses to the venue should be considered. Remember to negotiate group booking rates to keep costs reasonable.
Catering and Drinks
Food Selection: No celebration is complete without a feast, and your wedding day is no exception. Catering typically forms a significant portion of your budget. The cost will vary depending on the type of meal, i.e., plated service, buffet, or family-style and the variety of cuisine. When planning your menu, consider incorporating local South African delicacies for a unique and budget-friendly experience.
Beverage Packages: Your choice of beverages can add considerably to the catering budget. Most catering services offer different beverage packages, varying from soft drinks to high-end liquors. A common approach is to offer wine, beer, and soft drinks on an unlimited basis, with an option for guests to pay for their spirits.
Wedding Attire
Bridal Dress and Groom's Suit: Choosing your wedding attire is one of the most exciting aspects of wedding planning. Whether you go for traditional African outfits or a modern western gown and suit, the costs can vary widely. In addition to the dress or suit itself, remember to account for alterations, accessories, and shoes. A popular trend in South Africa is to have a change of clothes, particularly for the bride, which will add to the budget.
Bridesmaids and Groomsmen Outfits: Whether you choose to cover the cost of your bridal party's attire is entirely personal. If you do decide to include this in your budget, keep in mind the number of bridesmaids and groomsmen, as well as the cost of their outfits, alterations, and accessories.
Photography and Videography
Professional Photographer Costs: Capturing your wedding day moments for a lifetime, professional photographers are worth every penny. The cost depends on their experience, style, and how long you want them to be present on your big day. Most photographers offer packages that include pre-wedding shoots, photo editing, and wedding albums. Remember to book your photographer early, as the most sought-after ones can be booked out months in advance.
Videographer Expenses: While not everyone chooses to have a videographer, having a wedding video can be a great way to relive the day. Like photographers, videographer costs depend on their experience and the duration of their services. They might also offer drone shots and same-day edits, which can be a fantastic addition to your wedding memories, even if at an additional cost.
Wedding Decorations
Floral Arrangements: From the bridal bouquet to table centerpieces, flowers typically play a significant role in weddings. The cost of floral arrangements can vary greatly, depending on the type of flowers you choose and their availability in South Africa. Native flowers, like the Proteas, can be a cost-effective and locally themed choice. Always remember to discuss your budget with your florist so they can suggest the best options for your situation.
Table Settings: Table settings, including linens, crockery, glassware, and décor, contribute significantly to the wedding atmosphere. Some venues might include basic settings in their package, but you might want to customise to match your theme. Renting these items can also be a cost-effective solution.
Wedding Invitations
Design and Printing Costs: Invitations give your guests the first impression of your wedding. The design and printing costs for invitations depend on the complexity of the design, type of paper, printing technique, and the number of invitations. Digital invitations, which are becoming increasingly popular, can be a budget-friendly and eco-conscious choice.
Postage Fees: If you opt for physical invitations, do not forget to account for postage fees. Depending on the size and weight of your invitations and the distance they need to travel, these costs can add up. An alternative is to hand-deliver invitations where possible, adding a personal touch.
» Find out more: Weddings on a Budget? Here's How.
The Often-Overlooked Extras
Wedding Rings
In the whirlwind of wedding planning, do not forget about the wedding rings. As symbols of your commitment, you would want to invest in high-quality pieces. The cost of wedding rings varies widely, based on the type of metal, size, and any gemstones included.
Gifts for the Wedding Party
It is customary to present gifts to your bridal party as a token of appreciation. These gifts can be anything from jewelry to personalised items, and the cost will depend on the number of people in your bridal party and the type of gifts chosen.
Beauty Treatments
Beauty treatments for the bride, groom, and sometimes the bridal party, are often overlooked in the initial budget. This category includes hairstyling, make-up, manicures and pedicures, and any pre-wedding beauty treatments like facials or massages.
Transportation
Depending on the location of your wedding and reception, you may need to arrange transportation. This could be a simple car rental or something more extravagant like a horse-drawn carriage. If many guests are coming from out of town, you might also consider arranging transportation for them.
Incorporating South African Traditions
Traditional South African Attire
South Africa is known for its vibrant and diverse cultures, and a wedding is a beautiful occasion to honor these traditions. If you are considering incorporating traditional clothing into your wedding, keep in mind that it may add to your attire budget. You may choose traditional beadwork accessories, headdresses, or fully traditional outfits, depending on your preference and the cultural customs you are adhering to.
South African Cuisine
A fantastic way to add local flavour into your wedding is by featuring South African cuisine in your menu. Delight your guests with traditional dishes like bobotie, boerewors, or a braai setup for a truly South African experience. Discuss with your caterer about incorporating these elements without drastically increasing your budget you have set aside for catering.
Traditional Music and Dance
Music and dance are integral parts of any South African celebration. Consider hiring traditional musicians or arranging for a local dance troupe performance. You might also want to learn a traditional South African dance for your first dance as a married couple. While these elements can uplift your wedding experience, they should be accounted for in the entertainment portion of your budget.
Navigating Unexpected Costs
Unforeseen Costs: How to Handle Them
Despite careful planning, some costs tend to sneak up on you. You might decide to upgrade your décor at the last minute, or there could be service charges or taxes that were not included in the initial quotes. It is a smart move to set aside approximately 10% of your budget for these potential unexpected costs. This buffer will ensure that you are ready to tackle any financial surprises without straining your overall budget.
Tips for Saving Money
While a wedding can be a costly affair, there are various ways to curtail expenses without compromising the essence of your celebration. Look for off-peak dates where venue and vendor costs could be lower. DIY elements, such as décor or invitations, can also help save costs. Consider borrowing items like accessories or decor from friends and family who have recently had weddings. And remember, sometimes less is more. A minimalist approach to your wedding can not only be chic and trendy but also lighter on your wallet.
Conclusion
A wedding is a monumental occasion, a beautiful blend of love, joy, and memorable moments. As you set forth on this exciting journey of planning your dream wedding, a comprehensive and well-thought-out budget serves as your financial compass, guiding each decision and choice. By carefully considering every cost aspect, from the major components like venue and catering to the minor yet vital details like gifts and beauty treatments, you can ensure a smooth and stress-free planning process.
Frequently Asked Questions
How much does a typical wedding cost in South Africa?
The cost of a wedding in South Africa can greatly vary depending on various factors like location, number of guests, choice of vendors, and personal preferences. On average, you can expect to spend anywhere from R70,000 for a smaller, intimate wedding to R200,000 or more for a larger, more extravagant event.
What are some traditional South African wedding customs that might affect my budget?
Traditional South African weddings can involve specific customs that may impact your budget. These can include traditional attire, food, music, and dance performances. You might also want to incorporate lobola, a customary bride price, sometimes paid in cattle, or its monetary equivalent, which should be considered in the budget.
Can I plan a budget wedding in South Africa?
Absolutely. While weddings can be expensive, there are many ways to have a beautiful wedding in South Africa on a budget. Choosing an off-peak date, opting for a smaller or less traditional venue, making use of DIY elements like décor and invitations, and carefully selecting vendors can help keep costs under control.
How can I save money when planning my wedding?
There are numerous ways to save money when planning your wedding. Some tips include having a clear budget from the start, choosing an off-peak date, limiting the guest list, negotiating with vendors, opting for simpler decor, and using DIY elements where possible.
Is it possible to include traditional elements in a budget wedding in South Africa?
Yes, it is possible to include traditional elements in a budget wedding. Choosing a few key traditions to include can add a cultural touch without escalating costs. For instance, you might include traditional South African cuisine in your menu or add touches of traditional attire or accessories to your wedding outfits. Discuss your ideas with vendors, who can often provide cost-effective solutions.
Your email address seems invalid. Write the email again or use some other email address.
*Representative example: Estimated repayments of a loan of R30,000 over 36 months at a maximum interest rate including fees of 27,5% APR would be R1,232.82 per month. Arcadia Finance is an online loan broker and not a lender. Our service is free, and we work with NCR licensed lenders in South Africa. Interest rates charged by lenders can start as low as 20% APR, including an initiation and service fee determined by the lender. The interest rate offered depends on the applicants' credit score and other factors at the lender's discretion.

Loan amount R100 - R250,000. Repayment terms can range from 3 - 72 months. Minimum APR is 5% and maximum APR is 60%.