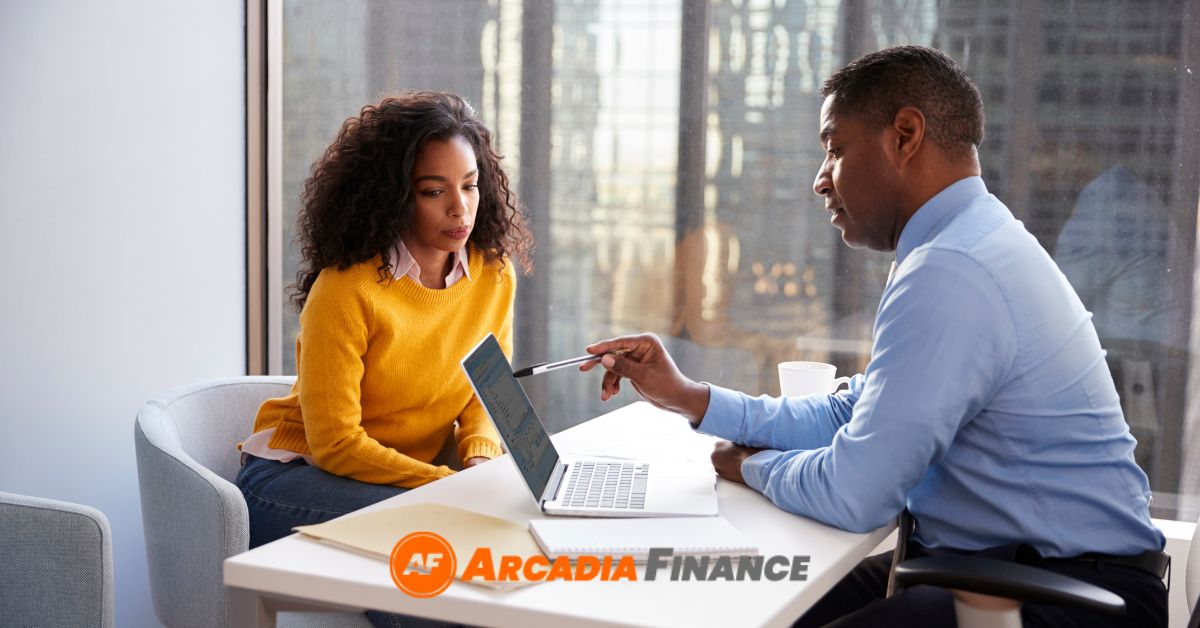 When you begin to traverse the world of finance, it may feel like navigating a maze without a map. Enter the Financial Adviser — a guiding star in this complicated labyrinth. Let's dive deeper into understanding who a financial adviser is, and why their role is crucial in steering your financial journey towards a prosperous future.
Key Takeaways
Financial advisers play a crucial role in guiding individuals and businesses toward their financial goals. They assess your current financial situation, help establish financial goals, and create a personalized financial plan. They can also help you navigate the unique economic landscape and challenges of South Africa.
Financial advisers offer a range of services including investment planning, retirement planning, estate planning, tax planning, and insurance planning. These services are designed to address different aspects of your financial life, from wealth accumulation to wealth protection and transfer.
Choosing the right financial adviser is an important decision. You should check their qualifications, licensing status, fee structure, and whether they adhere to the fiduciary standard. Your financial adviser should always put your best interests first.
The financial advising industry is evolving. Technology is transforming the way financial advice is delivered, and future trends include an increased focus on sustainable and impact investing and financial wellness.
Defining a Financial Adviser
A Financial Adviser, often referred to as a financial planner, wealth manager, or financial consultant, is a professional who leverages their comprehensive understanding of economics, tax laws, and investment strategies to offer tailored advice and help clients plan and manage their financial goals. They work together with individuals and businesses, enabling them to make informed decisions about investments, insurance, tax planning, retirement, and estate planning. By carefully examining your income, assets, life cover, legal instruments, and financial objectives, they formulate a strategic and bespoke plan designed to bolster your financial health and stability.
To put it simply, just as a personal trainer assesses your physical health, creates a fitness plan according to important to your goals, and guides you on your journey to achieving these objectives, a financial adviser operates in a similar capacity, but within the sphere of your fiscal fitness. They're not merely money experts but financial doctors — diagnosing, prescribing, and helping you maintain robust financial health.
Why You Need a Financial Adviser
It's quite easy to underestimate the complexity of effectively managing your finances. There are countless variables to consider, such as the uncomfortable nature of markets, ever-changing tax laws, and the unpredictability of life events. When it comes to crafting a roadmap for your financial future, expert guidance isn't a luxury — it's a necessity.
A financial adviser takes on this role of expert guidance. They help you understand the broader picture of your financial circumstances and work with you to create a strategy that safeguards your wealth and amplifies its growth over time. They clarify the financial jargon, distilling complex ideas into simple, actionable advice.
Moreover, they also act as an emotional anchor during turbulent economic times. Investment decisions driven by fear or greed can often lead to missteps. Having a professional adviser can provide much-needed objectivity, helping you stay focused on long-term goals, despite short-term market fluctuations.
The Role of a Financial Adviser
Navigating your financial future doesn't have to be a solo journey. The role of a financial adviser can be likened to that of a skilled captain, guiding you through uncertain waters and helping you reach your desired financial destination safely and efficiently. Here are the key responsibilities a financial adviser carries out in this role.
Assessing Your Current Financial Situation
Understanding where you stand today financially is the first step toward defining where you want to go. A financial adviser conducts an in-depth review of your current financial health. This typically includes an analysis of your income, assets, liabilities, expenses, investments, insurance coverage, tax status, and more.
They may use a variety of financial tools and software to get an accurate snapshot of your finances, helping them understand your current financial position, and identifying any potential risks or opportunities. This thorough assessment is critical to creating a robust financial plan that matches your financial goals and risk tolerance.
Establishing Financial Goals
We all have different financial aspirations, whether it's buying a home, ensuring a comfortable retirement, funding our children's education, or leaving a legacy for future generations. A financial adviser helps you articulate these financial goals and outlines a clear roadmap to achieve them.
They assist you in setting both short-term and long-term goals, ensuring they are realistic, achievable, and in line with your lifestyle and life stage. They also help prioritize these goals based on urgency and importance, helping you maintain focus on what truly matters to you.
Creating a Personalized Financial Plan
Once they've assessed your financial health and understood your goals, a financial adviser crafts a personalized and comprehensive financial plan. This plan serves as a blueprint for managing your finances and achieving your financial aspirations.
The financial plan is tailored specifically to your needs, risk tolerance, and timeline. It includes strategies for saving, investing, tax planning, insurance, estate planning, retirement, and more. Your financial adviser will explain the plan to you, making sure you understand the strategy, the reasoning behind it, and the expected outcomes.
The Significance of a Financial Adviser in South Africa
South Africa's diverse economic landscape presents unique opportunities and challenges. For residents seeking to secure their financial future, the role of a financial adviser is particularly crucial.
Understanding the South African Economic Landscape
South Africa is endowed with rich natural resources, making it a primary player in the global commodities market. However, it also faces challenges such as income inequality, unemployment, and fluctuating currency rates. All these factors can significantly impact individual financial situations.
A financial adviser with an understanding of the South African economy can help you effectively navigate these dynamics. They take into account the particularities of South Africa's economic environment while formulating your financial plan, ensuring it is resilient to local economic shifts.
Overcoming Unique Financial Challenges in South Africa
Financial advisers in South Africa are well-equipped to help you overcome the unique financial challenges that you might face as a resident. These may include managing the impact of inflation on your savings, navigating the country's tax system, or making the most of investment opportunities in South Africa's growing sectors.
Whether you're considering investing in the Johannesburg Stock Exchange, seeking to minimize your tax liabilities, or planning for retirement amid the rising cost of living, a financial adviser offers the expertise and insights you need to make well-informed decisions.
» More: Eleven Questions To Ask Your Financial Adviser
Services Provided by a Financial Adviser
Financial advisers offer a suite of services designed to address different aspects of your financial life. Let's explore these services in more detail.
Investment Planning
Investment planning forms a critical part of wealth accumulation and growth. Financial advisers offer advice on where, when, and how much to invest based on your financial goals and risk tolerance.
Asset Allocation
Asset allocation is a strategy that involves spreading your investments across various asset classes, such as equities, bonds, cash, property, and others. Your financial adviser will help determine the ideal asset allocation for you, based on your goals, risk tolerance, and investment horizon.
Risk Management
Investing always involves some degree of risk. Financial advisers help you understand and manage these risks. They ensure your portfolio is diversified to mitigate risk and align with your comfort level and financial goals.
Retirement Planning
Planning for retirement is crucial to ensure you can maintain your lifestyle and meet your needs in your golden years. Your financial adviser assists you in planning for a secure and comfortable retirement.
Pension Funds
In South Africa, pension funds are a common retirement savings vehicle. Your adviser can guide you in choosing the right pension fund and managing your contributions effectively.
Retirement Annuities
Retirement annuities are another popular retirement planning tool in South Africa. Your financial adviser can assist you in understanding how this work and determining if they are a suitable option for you.
Estate Planning
Estate planning is about ensuring that your wealth is transferred to your loved ones in the most efficient way possible. Your adviser can help you draft a will, set up trusts, and provide advice on estate taxes and other related matters.
Tax Planning
Tax planning involves strategizing your financial affairs in a way that minimizes your tax liabilities. Your financial adviser can guide tax-efficient investing, tax deductions, and how to comply with South African tax laws.
Insurance Planning
Insurance planning is about securing financial protection for your loved ones in the event of unforeseen circumstances. Your adviser can guide you on the right types and amounts of insurance coverage, such as life insurance and disability insurance, to meet your needs.
Qualifications of a Financial Adviser in South Africa
When entrusting someone with your financial future, you want to ensure they have the necessary qualifications and credibility. Here's what to look for in a financial adviser in South Africa.
Academic Qualifications
Many financial advisers hold a degree in finance, economics, or a related field. However, practical experience and specific financial certifications often carry more weight in this profession.
Certification and Licensing Requirements
In South Africa, financial advisers are required to obtain a license from the Financial Services Conduct Authority (FSCA). They should also hold a certification from a recognized institution, such as the Certified Financial Planner (CFP) designation.
Continuing Education and Professional Development
The world of finance is constantly evolving, and financial advisers must stay updated with the latest trends, laws, and strategies. Look for advisers who are committed to continuing education and professional development.
How to Choose a Financial Adviser in South Africa
Choosing the right financial adviser is a crucial decision. Here are some tips to help you make an informed choice.
Check the Adviser's Credentials
Always verify the adviser's credentials and licensing status. You can check if they are registered with the FSCA and whether they hold any relevant certifications.
Review Their Fee Structure
Understand how the adviser is compensated. Some advisers charge a fee for their services, while others earn commissions from the financial products they recommend. Ensure their fee structure aligns with your comfort and trust.
Understanding the Fiduciary Standard
Ensure your adviser adheres to the fiduciary standard, which requires them to put your interests above their own. They should provide transparent, unbiased advice that is in your best interest.
Conclusion
Navigating the South African financial landscape can be complex, but a skilled financial adviser can make the journey smoother and more rewarding. From helping you understand your current financial status, and setting your financial goals, to creating a personalized financial plan, they guide you every step of the way. Whether you're planning for retirement, looking to grow your wealth, or seeking to secure your financial future, a financial adviser is a valuable ally.
FAQs
What does a financial adviser cost in South Africa?
The cost of a financial adviser in South Africa can vary based on their fee structure. Some charge a flat fee for their services, while others earn a commission on the financial products they recommend. It's essential to understand and agree on the fee structure before engaging an adviser's services.
How often should I meet with my financial adviser?
The frequency of meetings with your financial adviser can depend on your specific needs and financial situation. However, it's common to have a review meeting at least once a year. More frequent meetings may be needed during significant life changes or market volatility.
How can I check if my financial adviser is registered?
In South Africa, you can check if a financial adviser is registered with the Financial Services Conduct Authority (FSCA) by visiting the FSCA's website and searching for the adviser's name or registration number.
What is the difference between a financial adviser and a financial planner?
A financial adviser is a broad term for professionals who help manage your money. This includes a variety of services such as investment management, tax planning, and estate planning. A financial planner, on the other hand, is a type of financial adviser who helps you create a comprehensive plan to meet your long-term financial goals.
Can a financial adviser help with debt management?
Yes, financial advisers can provide advice on debt management. They can help you strategize on how to manage and pay off your debts effectively and guide you on how to avoid potential debt pitfalls in the future.
Your email address seems invalid. Write the email again or use some other email address.
*Representative example: Estimated repayments of a loan of R30,000 over 36 months at a maximum interest rate including fees of 27,5% APR would be R1,232.82 per month. Arcadia Finance is an online loan broker and not a lender. Our service is free, and we work with NCR licensed lenders in South Africa. Interest rates charged by lenders can start as low as 20% APR, including an initiation and service fee determined by the lender. The interest rate offered depends on the applicants' credit score and other factors at the lender's discretion.

Loan amount R100 - R250,000. Repayment terms can range from 3 - 72 months. Minimum APR is 5% and maximum APR is 60%.