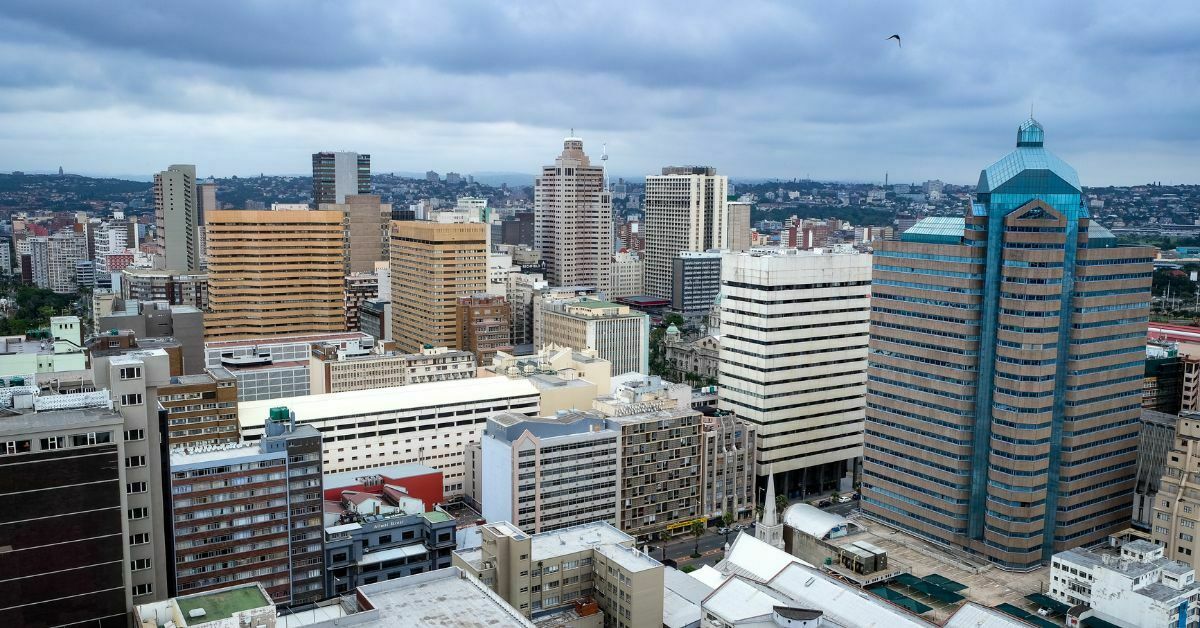 You may have heard of a SASSA status check, but what is a status check? How and where can you apply for a SASSA status check? Provided your application is successful, what are the allocated payment dates? We cover the steps to take if your application is denied. Additionally, we cover the actions users can take on how and where they can reapply and submit an appeal for review should their application be rejected. What is an SRD grant, and how to check online sources to review balances? This article covers everything you need to know about a SASSA status check.
Who is the SASSA?
To better understand what exactly is a SASSA status check, we need to look at the organization itself. The SASSA is a government organization known as the South African Social Security Service. This government entity's role is to manage and allocate social grants to specific categories of individuals who fall into those deemed as "vulnerable". These are individuals who are in poverty and need financial support from the State to improve their living conditions. However, the spectrum in which they operate is not only for impoverished people. The SASSA allocates grants to the elderly, disabled, war veterans, foster children, or those who fall in the category of social relief of distress.
SASSA status check
What are the requirements for applicants?
Before applying for any grant through the SASSA, applicants must be in the following categories. An applicant must be a South African citizen, a permanent resident within South Africa, an asylum seeker, or a registered refugee through the home affairs office. Grant applicants will need to reside within South Africa. The age bracket for applicants is between 18 to 60 years of age. Applicants will need to be unemployed or have no other sources of income. They currently have no prior benefits or grants such as UIF( Unemployment insurance Fund) or National Student Financial Aid Scheme.
SASSA SRD online application
To apply online for an SRD grant, head to the official government site to use it as a beneficiary. The website's online portal serves many additional services and purposes. Users can submit their SASSA applications for their SASSA SRD R350 Grant. Additionally, they can check their SASSA SRD status and amend their banking details and other information.

SASSA also allows users to repeal submissions that have been previously rejected. Click here to repeal for a potential SASSA grant.
Offline SASSA regional contact list
Those seeking to reach out to the SASSA directly regarding grant inquiries may do so with the numbers listed below.
Regional contact numbers for SASSA inquiries
Gauteng: 011 241 8320
Limpopo 015 291 7499
Cape Town: 021 469 0235
Kwazulu-Natal: 033 846 3400
Free State: 051 410 8339
North West: 018 397 3333/0360
Eastern Cape: 043 707 6335
Northern Cape: 053 802 4900
Mpumalanga: 013 754 9462
Where can I check my SASSA status and balances?
Those seeking to check their SASSA status and establish if they qualify as a beneficiary for a social grant may do so on SASSA's online portal. Another method where individuals can check their status and receive their social grant payments is through the Moya App.

SASSA SMS status check
The following USSD code is entered *120*3210#. Users will proceed to follow prompts to enquire about their status and review their balances. Additionally, individuals who cannot check their rate or balances through this USSD number may dial the following code *120*69277# on their cell phone and follow the additional prompts to receive SMS notification regarding their status or balance.
Status Check Your SASSA status and balance via WhatsApp.
Through the messaging platform, Whatsapp sends the word "Sassa" to the number 082 046 8553. Where you will use the keyword "Status" followed by a prompt regarding the possession of your reference number. After which users will reply "yes" and input said reference number on inquiries regarding their status and balances.

Payment dates for R350 Sassa status check
Regarding payment dates for a SASSA status check, R350 was allocated each month. However, there are no longer any fixed and given dates for SRD grant payments.
Sassa's status is pending.
Those who have applied for the SRD grant and received a notification that states their status is 'pending'. This indicates that their application has yet to be verified and approved.
Steps to take if your status is pending?
Applicants will need to review their SRD status for any updates if they have not been approved yet. Once approved, SASSA will verify the information users provide. These will entail an ID number, name and surname, cellphone number, or acquire information from the Department of Home Affairs.
SASSA will cross-reference users' ID numbers against other government databases in South Africa. They make use of other government entities. These will be organizations such as SARS (South African Revenue Service), other government departments such as the Department Of Labour for any Unemployment Insurance Fund (UIF), and the National Student Finacial Aid Scheme (NSFAS). SASSA has to ensure that users are not receiving any additional sources of income or benefits to approve users as beneficiaries for grants. After this cross-check, the SASSA will make a fraud and risk assessment to finalize your application process.
SASSA grant payments
Once approved for their monthly payments, individuals may collect their payments at a designated post office branch, accredited retailer, merchant, or through Cash Send. Users should note there are no fixed payment dates for the SRD R350 grants. However, users will be notified if their funds are available for collection by reviewing their status and balance on the online portals. For alternative grant payment dates, check the official SASSA website payment schedule.
Beneficiaries will be consistently reviewed to determine if they are still eligible to still qualify for the SASSA grant. They must adhere to the provided requirements listed by the SASSA, which is done every month.
Payment waiting period upon approval
Beneficiaries can expect a waiting period of up to 7 days on their approved application.
Your email address seems invalid. Write the email again or use some other email address.
*Representative example: Estimated repayments of a loan of R30,000 over 36 months at a maximum interest rate including fees of 27,5% APR would be R1,232.82 per month. Arcadia Finance is an online loan broker and not a lender. Our service is free, and we work with NCR licensed lenders in South Africa. Interest rates charged by lenders can start as low as 20% APR, including an initiation and service fee determined by the lender. The interest rate offered depends on the applicants' credit score and other factors at the lender's discretion.

Loan amount R100 - R250,000. Repayment terms can range from 3 - 72 months. Minimum APR is 5% and maximum APR is 60%.