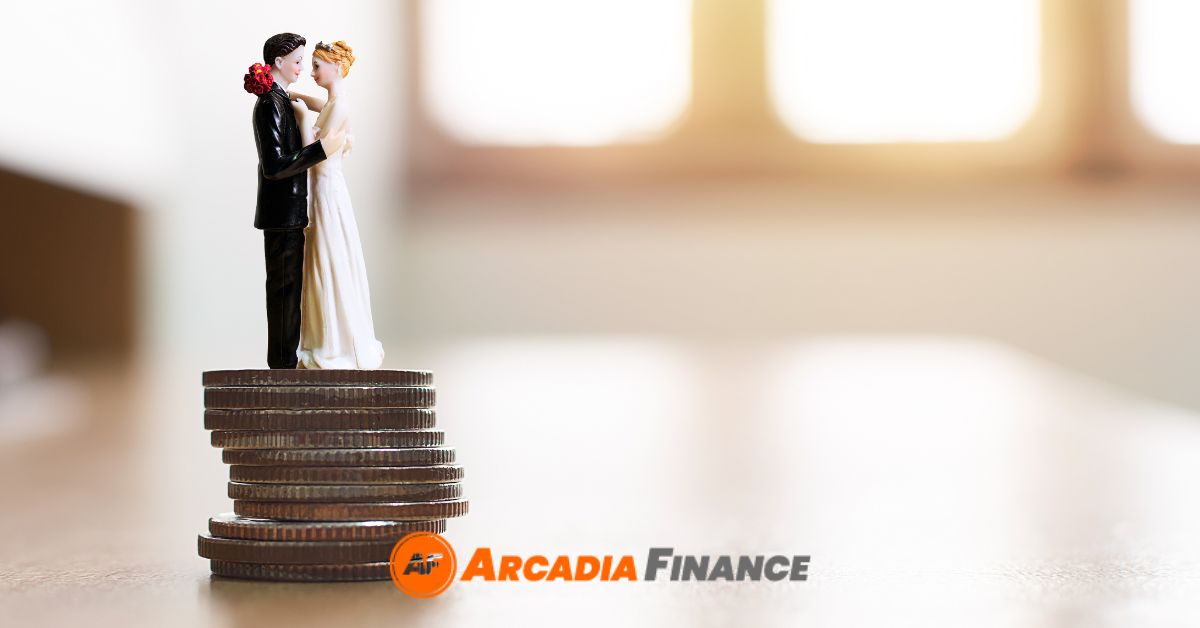 In the diverse and picturesque Rainbow Nation of South Africa, declaring your commitment with an "I do" embraces a unique charm. South African weddings are a delightful fusion of various traditions, blended with a modern twist. From the lively rural festivities in KwaZulu-Natal, adorned with captivating Zulu dances, to the sophisticated wine estate weddings in the Western Cape exuding grace and elegance, each celebration has its own distinct flavor. However, regardless of the type of wedding, one constant factor prevails – the significant investment required.
Key Takeaways
Be creative with your wedding venue choices, considering versatile and less traditional options to save on costs.
Explore cost-effective wedding attire options like renting, buying pre-loved or vintage dresses, or supporting local designers.
Save on catering expenses by opting for food trucks, buffets, or potlucks, and consider limiting bar costs with cash bars or signature drinks.
Add personal touches to your wedding with DIY decorations, digital invitations, and curated playlists.
Setting a Wedding Budget
The first crucial step towards cost-effective wedding planning is setting a realistic budget. Crafting a wedding budget involves a thorough evaluation of your financial resources and how you intend to distribute them among various aspects of your special day.
Establishing a Practical Budget
To ensure your wedding doesn't lead to financial strain, begin by assessing your savings, potential contributions from family, and any additional funds you're willing to allocate for the wedding. It's important to consider your monthly expenses and financial goals, such as buying a home or investing, to avoid derailing these plans due to wedding costs. Once you have a clear understanding of your available resources, divide them into different categories, such as venue, attire, catering, decorations, entertainment, photography, cake, favors, and honeymoon. Each category becomes a chapter in your wedding planning journey, where you can carefully balance the allocation of resources to prevent overspending in any particular area.
Venue Selection: Maximising Value for Money
The venue is often one of the most significant expenses in a wedding budget. Nevertheless, with a touch of creativity and flexibility, it's possible to discover a venue that fits within your budget.
Exploring Affordable Venue Options
South Africa's diverse landscapes offer a plethora of venue choices. Consider thinking outside the box by looking at unconventional spaces like community halls, local art galleries, public gardens, or even utilizing the backyard of a family home. These alternative venues frequently come with lower costs compared to traditional wedding venues while adding a unique and personal touch to your celebration.
Off-Peak and Mid-Week Deals
To save on venue expenses, consider opting for off-peak wedding dates or weekdays. In South Africa, the off-peak season typically falls during the winter months, and weekdays, excluding Fridays, are generally less popular for weddings. By choosing these times, you may discover that your dream venue becomes much more affordable due to discounted rates.
Utilizing Public or Outdoor Spaces
South Africa's abundance of natural beauty provides an excellent opportunity for outdoor weddings. Public beaches, national parks, or botanical gardens can serve as breathtaking backdrops for your ceremony. Some of these public spaces even allow wedding ceremonies at little to no cost. However, it's essential to check the regulations regarding reservations, permits, and any restrictions on decor and music to ensure a smooth and hassle-free celebration.
The Guest List: Quality over Quantity
The size of your guest list can significantly influence the overall cost of your wedding. Each additional guest adds to the expenses for catering, seating, stationery, and favors, which can quickly add up.
Trimming the Guest List
While the desire to share your joy with everyone you know is natural, limiting your guest list can substantially reduce costs. Consider having an intimate ceremony with only your closest family and friends. Not only will this help lower expenses, but it also allows you to spend quality time with each guest, creating a more meaningful experience.
Understanding the Cost Per Head Impact
It's important to recognize that every guest contributes to the "cost per head." This cost goes beyond just meals and drinks; it also includes expenses for rentals, stationery, and favors. By reducing your guest list, you can better control these per head costs and reallocate your budget to other essential elements of your wedding.
By implementing these strategies, setting a wedding budget and choosing a suitable venue become more manageable tasks. These steps lay the foundation for planning an economically savvy wedding, enabling you to explore cost-effective options for attire, catering, and decorations without sacrificing the beauty and significance of your special day.
Wedding Dresses and Suits: Affordable Options
Wedding attire holds significant symbolic value in many cultures, representing purity, joy, and the start of a new life chapter. However, these outfits don't have to be a financial burden.
Renting vs. Buying: Pros and Cons
Renting wedding attire has gained popularity as a practical and budget-friendly option. It allows you to wear a high-end designer piece at a fraction of the retail price, making it an attractive choice. South Africa offers a wide range of rental services with various styles to choose from. However, rented attire may have limitations on alterations, potentially affecting the fit.
Pre-loved and Vintage Options
Opting for pre-loved or vintage wedding attire presents another cost-effective alternative. Buying pre-owned dresses or suits not only saves money but also gives new life to beautiful pieces. Numerous online platforms and stores in South Africa specialize in pre-owned wedding attire, offering a diverse selection.
Local South African Designers and Outlets
Supporting local designers can lead to competitive pricing compared to international brands. Exploring local boutiques that cater to the South African market may unveil hidden gems of beautifully designed wedding attire at more affordable prices.
Catering: Strategies to Reduce Food and Drink Costs
A wedding celebration is incomplete without a delightful feast, but catering costs can quickly escalate. Here are some strategies to keep your guests satisfied while maintaining control over expenses:
Explore Catering Alternatives: Food Trucks, Buffets, and Potluck
Traditional catered sit-down meals can be the most expensive option. To save costs, consider alternative catering ideas such as food trucks or buffet-style meals. Food trucks offer a unique and enjoyable dining experience, serving a range of delectable options from gourmet burgers to artisanal ice cream. Buffets provide a diverse selection of dishes at a lower cost per head. For intimate gatherings, you might even contemplate a potluck, where each guest contributes a dish to share, creating a communal and heartwarming experience.
Limit the Bar Expenses: Cash Bars and Signature Drinks
Alcohol can significantly impact your wedding budget. To manage costs, consider offering a cash bar, where guests pay for their own drinks. Alternatively, provide a limited selection of drinks to reduce expenses. A creative and cost-effective option is to offer a 'signature drink' – a special cocktail chosen by you. This adds a personal touch to your celebration while being mindful of your budget.
» Read more: Say 'I do' to honeymoon loans!
DIY Decorations: Personal and Cost-Effective
Creating a captivating ambiance for your wedding doesn't have to be expensive. Consider embracing do-it-yourself (DIY) decorations to infuse a personal touch into your special day.
Choosing and Crafting DIY Decorations
DIY decorations not only add a unique charm but also serve as a fun pre-wedding activity for you and your partner. From handmade centerpieces to creative table runners, the possibilities are endless. Opt for using local materials and seasonal flowers to keep costs manageable while embracing the beauty of South Africa's natural resources.
Incorporating South African Flowers and Local Resources
South Africa boasts a rich array of flora, offering a variety of stunning options for your wedding decorations. Consider incorporating local flowers and greenery into your arrangements to save on costs and minimize the environmental impact. Potted plants can also serve as thoughtful wedding favors, allowing guests to take home a piece of your celebration.
Wedding Stationery: Digital and Economical Choices
In the past, traditional wedding stationery costs, including save-the-dates, invitations, RSVP cards, menus, and thank-you cards, could quickly accumulate. However, in the digital age, you can significantly reduce these expenses without compromising style or etiquette.
Embrace Digital Invites and RSVPs
Opting for electronic invitations and RSVPs provides a cost-effective and eco-friendly alternative to traditional paper invitations. Numerous online platforms offer customizable and elegant digital wedding invitations. Digital invites offer the convenience of immediate delivery, easy response tracking, and the ability to send quick updates or reminders if needed.
Consider Printing Your Own Stationery
If you prefer paper invitations or require printed items like menus or programs, consider designing and printing them yourself. Utilize online design platforms to create custom designs and then print them at a local print shop or on high-quality paper at home. This DIY approach not only saves on professional design and printing costs but also grants you complete control over the design process.
Music and Entertainment: Economical Choices
Music and entertainment play a vital role in creating a joyous atmosphere at wedding celebrations. However, like other aspects of your wedding, they should align with your budget. Here are some cost-effective options to consider:
Hire Local Bands or DJs
Engaging a famous band or DJ can be expensive. Instead, explore local musicians or DJs who can deliver quality entertainment at a more affordable cost. South Africa's vibrant music scene offers a pool of talented artists across various genres, ensuring you find the perfect fit for your wedding.
Create Your Own Playlist
If you have access to a good sound system, creating your own playlist can be a cost-free alternative to hiring a professional. Work together with your partner to curate a list of songs that reflect your personalities and relationship. This personal touch is bound to resonate with your guests and make the celebration all the more special.
Wedding Photography: Capturing Memories Affordably
Photographs are treasured keepsakes that capture the precious memories of your wedding day. While investing in good photography is essential, there are ways to secure it without overspending. Here are some cost-effective options to consider:
Hiring a Professional: When and Why?
Professional photographers deliver high-quality images and ensure no moment is missed. However, their fees can be significant. If you choose to hire a professional, consider limiting their hours to cover only the most critical parts of your wedding, such as the ceremony and family portraits. This way, you can still have professional-grade photographs without paying for full-day coverage.
Exploring Alternatives: Amateur Photographers and Photo Booths
Another option is to hire an aspiring photographer or a photography student. Their rates are often more affordable, and they may be eager to showcase their skills and build their portfolio. You can find talented and enthusiastic photographers willing to capture your special day at a reasonable cost.
Alternatively, consider setting up a DIY photo booth. Provide a camera, fun props, and a backdrop, and let your guests capture their own fun and candid memories. This adds an element of excitement and interactivity for your guests while saving on professional photography expenses.
The Wedding Cake: Tasty and Economical Alternatives
A beautiful wedding cake is a centerpiece of any celebration, but it doesn't have to break the bank. Here are some creative and delicious alternatives that won't stretch your budget:
Cupcake or Donut Wedding Towers
Instead of a traditional multi-tiered cake, consider a tower of cupcakes or donuts. This alternative not only serves as a visually appealing centerpiece but also offers a variety of flavors for your guests to enjoy. Cupcakes and donuts are often more budget-friendly than custom wedding cakes and can be easily self-served, eliminating the need for cutting fees.
Single-Tier and Sheet Cakes
For those who prefer a classic cake-cutting moment, consider having a small, single-tier cake for the ceremonial cutting. To serve your guests, have a larger sheet cake kept out of sight and cut in the kitchen. This approach allows you to save on costs without sacrificing the experience for your guests.
Wedding Favors: Budget-Friendly Tokens of Appreciation
Wedding favors are a way to show gratitude to your guests, but they don't have to be extravagant. Here are some affordable and meaningful favor options to thank your loved ones without overspending:
Homemade Favors
DIY favors, such as homemade jams, baked goods, or crafted items, add a personal touch to your wedding and are often more cherished than store-bought gifts. Consider crafting beadwork, candle holders, or hand-painted stones – popular and inexpensive South African mementos that reflect your unique cultural heritage. These heartfelt favors not only showcase your creativity but also express your gratitude in a personal and meaningful way.
Charitable Donations
An alternative to traditional favors is to make a donation to a charity of your choice in the name of your guests. This thoughtful gesture not only shows your appreciation but also makes a positive impact on those in need. Guests will likely appreciate the meaningful contribution made on their behalf, creating a lasting impression beyond the wedding day.
The Honeymoon: Savvy Planning for Your Post-Wedding Getaway
After your wedding, it's time to relax and enjoy some quality time together as a newly married couple. Planning your honeymoon in a smart way can help you achieve that without incurring financial strain. Here are some savvy tips for a dream honeymoon:
Explore Local Destinations and Off-Peak Travel
South Africa boasts a plethora of beautiful destinations, from the stunning beaches of Durban to the picturesque vineyards of Stellenbosch. Opting for a local honeymoon can be just as special as an international one, but at a fraction of the cost. Additionally, consider traveling during the off-peak season, as this can score you great deals on accommodation and activities, making your trip more budget-friendly.
Set Up a Honeymoon Registry
Instead of traditional wedding gifts, consider creating a honeymoon registry. This allows your guests to contribute towards your honeymoon expenses, such as flights, accommodation, or activities. It's a fantastic way to reduce the financial burden and ensure you have a memorable post-wedding getaway without worrying about the costs.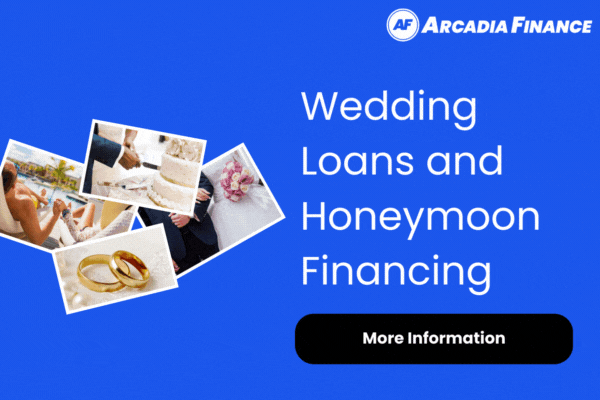 Conclusion
Planning an economical wedding is all about making thoughtful and cost-effective choices while staying true to your dreams and values. By focusing on what truly matters – the celebration of love and the beginning of a shared life journey – you can create a memorable and unique wedding experience without overspending.
FAQs
How can I save money on my wedding venue in South Africa?
Consider unconventional venues like public parks, beaches, or family-owned properties. Hosting both the ceremony and reception in the same location can also save on venue and transportation costs.
Is it cheaper to rent or buy a wedding dress?
Renting a wedding dress, especially if it's a designer piece, is often more affordable. Alternatively, consider buying a pre-loved or vintage dress, which can also be cost-effective and unique.
How can I cut down catering costs for my wedding?
Opt for alternative catering options like food trucks or buffet-style meals. Limiting the bar expenses or offering a 'signature drink' can also help reduce costs.
How can I save on wedding photography?
Consider hiring an amateur photographer or a photography student. Alternatively, ask a friend with photography skills to capture the moments or create a DIY photo booth for guests to take their own photos.
How can I save money on my honeymoon in South Africa?
Explore local destinations and consider traveling during the off-peak season for better deals. Another option is to set up a honeymoon registry, allowing your guests to contribute to your honeymoon expenses as a wedding gift.
Your email address seems invalid. Write the email again or use some other email address.
*Representative example: Estimated repayments of a loan of R30,000 over 36 months at a maximum interest rate including fees of 27,5% APR would be R1,232.82 per month. Arcadia Finance is an online loan broker and not a lender. Our service is free, and we work with NCR licensed lenders in South Africa. Interest rates charged by lenders can start as low as 20% APR, including an initiation and service fee determined by the lender. The interest rate offered depends on the applicants' credit score and other factors at the lender's discretion.

Loan amount R100 - R250,000. Repayment terms can range from 3 - 72 months. Minimum APR is 5% and maximum APR is 60%.