Weddings, undoubtedly one of the most joyous occasions in one's life, often come with a complex array of expenses. From discovering that enchanting venue to ordering the picture-perfect cake, each aspect carries a price tag. But, isn't love priceless? Yes, indeed! However, to turn your dream wedding into a reality, understanding the associated costs becomes crucial. A well-thought-out financial plan not only saves you from last-minute surprises but also allows you to savor your big day without the burden of unexpected expenses.
Key Takeaways
The average cost of a wedding in South Africa can vary widely, ranging from R70,000 to R200,000, influenced by factors such as the venue, guest count, location, and personal preferences.
Major costs include the venue, catering, attire, photography, decor, rings, and stationery. However, each of these can be customized to fit the couple's budget and style.
It's essential to consider both pre-wedding and post-wedding costs, which are often overlooked, when planning the budget.
To account for unexpected expenses, it is advisable to set aside a contingency fund of 5-10% of the total budget.
The Reality of Wedding Costs in South Africa
South Africa, a land renowned for its rich cultures, vibrant landscapes, and captivating wildlife, offers an ideal wedding destination. But what does it mean for your wallet? The costs can vary significantly, depending on your choice of city, venue, number of guests, and numerous other factors. On average, couples in South Africa spend between R70,000 and R200,000 on their wedding. However, this figure can skyrocket for those yearning for a lavish celebration or may decrease considerably for a more intimate, budget-conscious affair. Our aim is to be your guide throughout this journey, providing a realistic outlook on what to expect and how to navigate the labyrinth of wedding expenses in South Africa. With this insight, you can prepare yourself for the upcoming expenditures and plan a wedding that beautifully echoes your love story, without the burden of financial strain.
Understanding Wedding Costs: The Basics
The Factors that Determine Wedding Costs
When planning a wedding, it's crucial to bear in mind that every choice you make influences the overall cost. For instance, your choice of the wedding date can significantly impact prices, with peak seasons pushing costs up. The number of guests you invite directly affects catering expenses, venue size, and even stationery costs. Location also plays a role, with urban areas generally being more expensive than rural settings. The type of wedding you envision – whether it's a grand fairytale-like bash or a low-key intimate gathering – also dictates your budget. Additionally, personal preferences like decorations, wedding attire, entertainment, and photography add unique touches to your day, each with its price tag. By acknowledging these aspects, you gain a broader view of the financial roadmap ahead.
The Average Cost of a Wedding in South Africa
In South Africa, the cost of love can vary significantly. If we look at numbers, the average spending falls within the range of R70,000 to R200,000. This range may seem quite broad, and rightfully so. Each wedding is a personal and unique affair. Some couples may find comfort in a minimalistic, no-frills wedding, while others may dream of an extravagant celebration. Both are beautiful in their own way, and both come with different price points. However, it's important to remember that a wedding is not about outdoing others; it's about celebrating your love. Therefore, the focus should be on planning a meaningful event that aligns with your financial capacities and resonates with your personal style.
Wedding Essentials: What You're Paying For
The Venue
Selecting the Perfect Backdrop When it comes to a wedding, the venue sets the stage for your big day. It's where your love story unfolds and memories are etched. Whether you opt for a beachfront setting, a charming vineyard, or a luxurious hotel, the venue can consume a considerable chunk of your budget, ranging anywhere from R15,000 to R80,000. Factors such as location, the number of guests, and the amenities provided play a significant role in determining the final cost. Make sure to consider these factors when selecting your perfect backdrop.
Catering
Feeding Your Love and Guests Next to saying 'I do,' food is the main event at a wedding. People may forget the color of your decor, but the taste of a well-crafted meal lingers. A good rule of thumb for estimating catering costs in South Africa is allocating around R250 to R700 per guest. The costs can escalate depending on whether you're planning a sit-down dinner or a buffet, the variety of dishes, and of course, the inclusion of alcoholic beverages.
Wedding Attire
Looking Your Best Your wedding attire is more than just an outfit. It's a reflection of your personality, an expression of your style. Costs for a wedding dress in South Africa can start as low as R4,000 for a simple yet elegant design, extending up to R20,000 or more for a high-end, designer gown. Grooms aren't spared either, with suits ranging from R2,500 to R10,000, depending on the style and brand. Don't forget the accessories, alterations, and beauty treatments, which add to the overall attire expenses.
Photography and Videography
Capturing Your Special Day Your wedding day will undoubtedly pass in a blissful blur. Hence, investing in a good photographer and videographer is essential to immortalize those precious moments. In South Africa, you can expect to spend between R8,000 and R25,000 on professional photography and videography. The variation in prices depends on the experience of the professionals, hours of coverage, and the number of edited images or length of the video.
Wedding Decor and Flowers
Setting the Mood Flowers and decor are the magic dust that transforms your venue from an ordinary place into a dreamy wedding setting. On average, couples in South Africa allocate around 8% to 15% of their total budget to decor and flowers. The final cost is influenced by the choice of flowers (seasonal vs. exotic), the size and number of arrangements, and the complexity of the decor.
Wedding Rings
A Symbol of Your Commitment Your wedding rings are not merely jewelry pieces; they are symbols of your everlasting commitment. Ring prices can vary dramatically based on the choice of metal and the inclusion of precious stones. In South Africa, a simple gold band can start from R2,000, while a diamond-studded piece can go upwards of R15,000. Remember, these rings are meant to last a lifetime, just like your love.
Wedding Stationery
Invitations, Programs, and More From save-the-date cards and invitations to seating plans and thank-you notes, wedding stationery plays a vital role in your nuptials. The cost of wedding stationery can range from R1,500 to R7,000, depending on the design complexity, paper quality, and the number of pieces required. An online invitation or a DIY project could be a cost-saving alternative for budget-conscious couples.
» More: Tips to save money on your wedding day!
Additional Wedding Costs: The Often Overlooked
Pre-Wedding Costs
Engagement Rings, Parties, and Showers While the focus is often on the wedding day, the journey begins much earlier. The purchase of an engagement ring, throwing an engagement party, hosting bridal showers, or bachelor/bachelorette parties – these are all part and parcel of the wedding experience, and they come with their own costs. In South Africa, an engagement ring can range from R10,000 to R50,000, depending on the cut, clarity, and carat of the diamond. The pre-wedding celebrations' costs can vary from a few hundred Rand for a simple get-together to tens of thousands for a grand event.
Post-Wedding Costs
The Honeymoon and Beyond After the whirlwind of the wedding, most couples look forward to a relaxing honeymoon. Whether you dream of exploring the South African wild or lounging on a tropical beach, remember to factor in the costs. The price of a honeymoon can vary wildly based on the destination, duration, and type of accommodation, but a ballpark figure might be between R10,000 and R50,000. And let's not forget about the post-wedding costs like photo albums, thank-you cards, or even moving into a new home together!
Contingency Fund
Planning for the Unexpected Despite the best planning, weddings can sometimes throw you a curveball. It could be a last-minute guest, an unforeseen expense, or a sudden price hike from a vendor. To save yourself from last-minute stress, it's advisable to set aside 5% to 10% of your total budget as a contingency fund. This buffer will provide you peace of mind and keep your budget from going off the rails.
Ways to Manage Your Wedding Costs
Budgeting Strategies for Your Wedding
While budgeting may not sound as exciting as cake tasting or dress shopping, it is the backbone of a stress-free wedding. Start by outlining your total budget and divide it into different categories, allocating funds based on your priorities. Track your expenses regularly to ensure you stay within your budget. Remember, a successful wedding is not defined by how much you spend but how wisely you spend.
Seeking Professional Help
The Role of a Wedding Planner Investing in a wedding planner might seem like an added expense, but it could save you money in the long run. Planners have industry connections, negotiation skills, and experience to get the best deals, and they can guide you to make cost-effective choices. Their fee, which generally ranges between R7,000 and R20,000 in South Africa, could be a worthwhile investment to reduce stress and potentially save on overall wedding costs.
Cost-Saving Tips for the Budget-Conscious Couple
There are numerous ways to host a memorable wedding without breaking the bank. Consider an off-peak wedding date when venues and vendors often offer lower rates. Limit your guest list to close family and friends. Opt for locally sourced, seasonal flowers. Consider a buffet-style meal instead of a sit-down dinner. Instead of hiring a DJ or band, create your own playlist. These are just a few tips to help you keep your wedding costs in check without compromising on the joy and essence of the day. By being resourceful and creative, you can have a beautiful and meaningful wedding within your budget.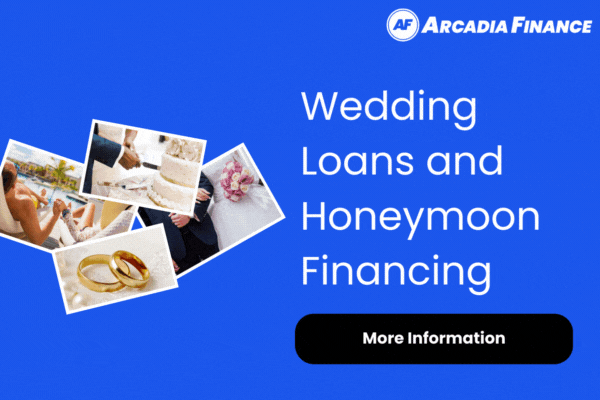 Conclusion
While organizing a wedding can be a significant financial commitment, it's important to remember that the true beauty and success of the occasion lie not in the price tag but in the thoughtful choices, personalized touches, and careful planning that create a memorable celebration of love. Whether the budget is R70,000 or R200,000, what truly matters is the union of two people, their commitment to each other, and the joy shared with loved ones. A wedding becomes extraordinary when it reflects the couple's love story and brings together the people who matter most. In the end, it's the meaningful moments and heartfelt connections that make the day truly special, regardless of the budget.
Frequently Asked Questions
What is the most expensive aspect of a wedding in South Africa?
The most costly aspects of a South African wedding typically revolve around the venue and catering. However, keep in mind that individual preferences and choices can lead to variations in expenses.
Can I have a beautiful wedding in South Africa on a budget?
Absolutely! With careful planning, creativity, and prioritization, you can have a beautiful and memorable wedding in South Africa without overspending.
Is it cheaper to have a destination wedding or a local wedding in South Africa?
The costs can significantly differ depending on factors such as the chosen location, the number of guests, and logistical considerations. It's essential to conduct thorough research and weigh the costs before making a decision.
How can I save money on my South African wedding?
To save money on your South African wedding, consider selecting an off-peak wedding date, limiting the guest list, choosing local vendors, and incorporating do-it-yourself (DIY) elements where possible.
What are the hidden costs that I should be aware of when planning a wedding in South Africa?
Hidden costs may include overtime charges from vendors, unexpected delivery and setup fees, taxes, gratuities, last-minute guest additions, and post-wedding expenses like photo albums or thank-you cards. Being aware of these potential costs can help you plan and budget more effectively.
Your email address seems invalid. Write the email again or use some other email address.
*Representative example: Estimated repayments of a loan of R30,000 over 36 months at a maximum interest rate including fees of 27,5% APR would be R1,232.82 per month. Arcadia Finance is an online loan broker and not a lender. Our service is free, and we work with NCR licensed lenders in South Africa. Interest rates charged by lenders can start as low as 20% APR, including an initiation and service fee determined by the lender. The interest rate offered depends on the applicants' credit score and other factors at the lender's discretion.

Loan amount R100 - R250,000. Repayment terms can range from 3 - 72 months. Minimum APR is 5% and maximum APR is 60%.