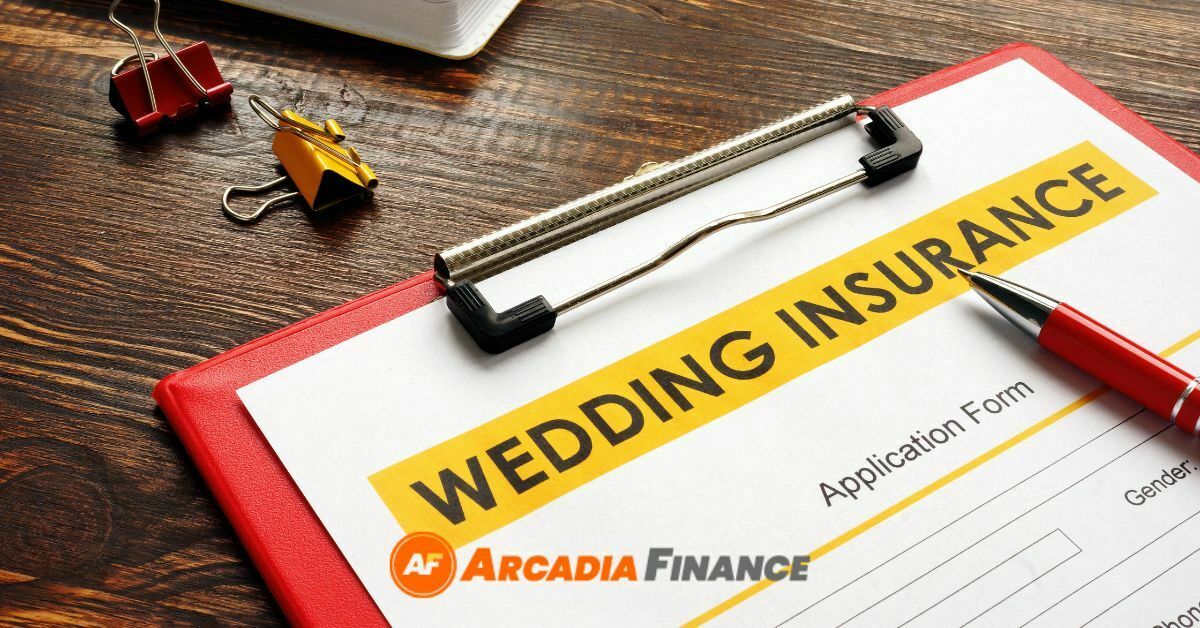 As we embark on this journey to demystify wedding insurance, let's begin by unravelling its basic concept. Envision a cushion, a safety net ready to catch you if your meticulously planned wedding faces any unexpected hurdles. This is the essence of wedding insurance. It's an agreement between you and an insurance company where you pay a premium in exchange for financial protection against a range of potential wedding day mishaps. From a sudden vendor cancellation to damage to wedding attire, wedding insurance mitigates the financial risks associated with these unforeseen events.
Key Takeaways
Wedding insurance protects against financial loss due to unforeseen circumstances affecting your wedding.
Coverage typically includes cancellation or rescheduling, vendor no-show or bankruptcy, extreme weather conditions, accidents or illness, and property damage or loss.
Before choosing a policy, it's vital to understand your specific needs and thoroughly research potential providers.
The claims process involves reporting the incident promptly, providing necessary documentation, awaiting claims assessment, and receiving a payout if approved.
Understanding Wedding Insurance
Definition of wedding insurance
Think of wedding insurance as your financial safeguard, a protective barrier ready to absorb the shock of unexpected events that might disrupt your wedding plans. It's a policy you take out with an insurance company, where you pay a sum of money, known as a premium, and in return, the insurer provides coverage against specified risks. Should any of these covered issues arise – a sudden cancellation of your venue or damage to your wedding attire – the insurer will compensate for the financial loss. It's a way of buying peace of mind, knowing that unforeseen hurdles won't cause irreparable damage to your wedding budget.
How wedding insurance works
The workings of wedding insurance are simple enough. Once you've chosen a plan that suits your needs and you've paid the premium, you're covered. Simple as that. But what does "being covered" truly mean? Essentially, if any of the incidents specified in your policy were to occur, you'd file a claim with the insurer, and they would compensate you up to the limits defined in the policy. So, whether your photographer fails to show up or your wedding dress gets lost in transit, the financial implications would be handled by your insurer. You'll have the backing of professionals dedicated to ensuring that unexpected setbacks don't derail your joyous occasion.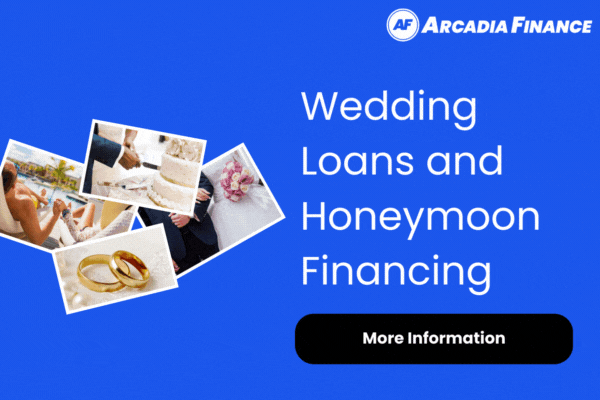 History of Wedding Insurance in South Africa
Evolution and Acceptance
The concept of wedding insurance has been gradually gaining traction in South Africa. Initially, the idea of insuring a wedding seemed strange, even excessive, to many. After all, weddings are about love, joy, and celebration, not risks and losses. But as the costs of weddings began to soar and the realities of unforeseen circumstances began to hit home, the mindset shifted. South Africans started seeing the value in a safety net, in having a plan to fall back on if things went awry. Over time, acceptance grew, and wedding insurance has become integral to wedding planning for many South African couples.
Current trends in the market
Today, the market is evolving to meet the diverse needs of South African couples. An array of insurers offer a range of coverage options to cater to everything from small, intimate weddings to grand, lavish celebrations. Customisable policies are becoming more common, allowing couples to tailor their insurance to their specific needs. This trend towards personalisation reflects a larger shift in the industry, one that recognises that every wedding is unique and therefore requires a unique approach to risk management. As we continue on this trajectory, the future of wedding insurance in South Africa looks promising, with an ever-growing array of options designed to protect the joy and investment of your big day.
Significance of Wedding Insurance
Financial implications of a wedding
Weddings are often a significant financial investment, with many couples saving for years to afford their dream day. In South Africa, the costs can vary greatly, depending on factors such as the size of the wedding, the location, and the level of extravagance desired. A mishap could spell disaster for the couple's finances amid such large financial commitments. Wedding insurance acts as a bulwark against this, providing a level of financial security that can alleviate the stress associated with potential losses.
Risk elements covered
Wedding insurance policies typically cover a broad spectrum of risk elements that can disrupt a wedding. These can include things like sudden cancellations, vendor no-shows, extreme weather conditions, and even accidents or illnesses that prevent vital people from attending. Also, wedding insurance can cover loss or damage to crucial elements like wedding attire, rings, and gifts. So, from sudden power outages to misplaced wedding rings, wedding insurance casts a safety net over a wide range of potential problems.
Emotional peace of mind
Aside from the clear financial benefits, there's another often overlooked advantage to having wedding insurance – the emotional peace of mind it provides. Planning a wedding can be intensely stressful, with to-do lists and deadlines. The last thing you need is the added worry of what might happen if something goes wrong. With a wedding insurance policy in place, you can rest assured that you're prepared for any hiccups along the way. It's one less thing to worry about, allowing you to focus on the joy of preparing for your big day.
» Learn more: about what weddings truly cost!
Types of Wedding Insurance Coverage
Cancellation or rescheduling
One of the key aspects covered by wedding insurance is cancellation or rescheduling. Unexpected events can derail even the best-laid wedding plans, Whether due to a severe weather event, a sudden illness, or even a global pandemic. Insurance for cancellation or rescheduling covers the non-refundable expenses related to the wedding if it has to be postponed or called off entirely. So, if an unforeseen event forces you to change your wedding date, this aspect of your policy can help you recover the associated costs.
Vendor no-show or bankruptcy
Imagine this: you've paid a hefty deposit to a caterer, only to have them go out of business a week before your wedding. Or perhaps your photographer doesn't show up on the day of the event. In such situations, the vendor no-show or bankruptcy coverage can rescue you. It compensates for losing deposits and other expenses, helping you make last-minute arrangements without the added financial stress.
Extreme weather conditions
While rain on your wedding day can be considered good luck in some cultures, a severe storm or natural disaster that disrupts your plans is quite the opposite. Extreme weather coverage protects against financial losses if severe weather conditions force you to postpone or relocate your wedding. So your financial investment is secured if it's a hurricane in Durban or a snowstorm in the Drakensberg.
Accident or illness
It's the day before your wedding, and your partner comes down with a severe case of food poisoning, or perhaps a key family member has an accident and can't attend. Accident or illness coverage provides for the costs of postponement in such circumstances. After all, you wouldn't want to proceed with your big day without your loved ones by your side.
Property damage or loss
Your wedding venue suffers damage, your wedding attire gets lost in transit, or your gifts are stolen from the reception – these are all scenarios where property damage or loss coverage can come into play. This part of your policy covers the costs of repairing or replacing property related to your wedding.
How to Choose a Wedding Insurance Policy
Understand your needs
Before diving into the process of selecting a policy, it's crucial to have a clear understanding of your needs. Every wedding is unique; therefore, the coverage required varies from event to event. Consider the scale of your wedding, the venue, the vendors you're working with, and the level of risk you're willing to accept. This self-assessment will help guide you in determining the kind of coverage that best suits your circumstances.
Research providers
Once you've determined your needs, it's time to explore the market. There are many insurance providers in South Africa offering a range of wedding insurance products. Research these providers, comparing their offerings, reputations, and customer reviews. Look for companies that specialise in wedding insurance, as they're likely to better understand the unique risks associated with weddings.
Evaluate coverage options
As you peruse through the options, pay special attention to the details of each policy. What events are covered? What are the limits and exclusions? Are there any additional benefits? Assessing these factors will help you discern the quality and comprehensiveness of each policy. Remember, the cheapest policy isn't necessarily the best. It's about finding the one that offers the best value and meets your specific needs.
Wedding Insurance Providers in South Africa
Overview of top providers
South Africa is home to several leading wedding insurance providers, each offering a different approach to wedding coverage. Some noteworthy companies include Bridal Guard, WedSafe, and I Do Insurance. These providers stand out for their specialised focus on wedding insurance, offering a broad range of options designed to address the unique risks associated with weddings.
Comparing plans and pricing
As with any significant purchase, comparing plans and pricing among different providers is beneficial. Look beyond just the premium costs. Evaluate the scope of coverage, limits, deductibles, and customer service. Use online comparison tools or engage an independent insurance broker to help you make a well-informed decision. Don't hesitate to ask questions. After all, this exercise aims to find a policy that offers you the best protection at a reasonable price.
The Claims Process: What to Expect
Reporting a claim
In the unfortunate event of a mishap that disrupts your wedding plans, the first step is to report the incident to your insurance provider. The sooner you do this, the better. Provide as many details as possible about the event and the losses incurred. It's helpful to keep a written record of all communications for future reference. Most insurers offer several ways to report a claim, including via phone, email, or through their website.
Documentation required
To support your claim, you'll be asked to provide relevant documentation. This can include contracts, receipts, photographs, medical reports, or other evidence substantiating your claim. The exact requirements will vary depending on the nature of your claim. It's advisable to keep all wedding-related documents organised and accessible from the onset of your wedding planning. This proactive approach can simplify and expedite the claims process.
Claims assessment
Once your claim and supporting documents have been submitted, the insurer will begin assessing the claim. This involves verifying the information provided, evaluating the extent of the loss, and determining the compensation owed based on the terms of your policy. Sometimes, the insurer may appoint a claims adjuster to conduct a more detailed investigation. Patience is key during this stage, as the assessment process can take some time.
Receiving a payout
If your claim is approved, the insurer will proceed with the payout. The method and timing of the payout will depend on the terms of your policy and the insurer's protocols. While it's natural to desire a quick resolution, remember that the goal is to receive a fair and comprehensive settlement. Keep the lines of communication open with your insurer throughout the process, ensuring you're updated at every step.
Conclusion
The importance of wedding insurance cannot be overstated. It's an investment not just in your wedding but also in your peace of mind, allowing you to enjoy your special day with fewer worries. By comprehending the nuances of different coverage types, selecting the right policy, and understanding the claims process, you can ensure that no matter what happens, the joyous celebration of your union remains at the forefront. Remember, your love story deserves a celebration free of unnecessary stress, and wedding insurance is a step in that direction.
Frequently Asked Questions
Is wedding insurance mandatory?
Wedding insurance isn't mandatory, but it's undoubtedly advisable given the significant financial investment that weddings often involve. Whether or not you choose to take out a policy depends on your personal risk tolerance and the specific circumstances of your wedding.
When should I take out a policy?
It's best to take out a policy as soon as you start booking and paying deposits for your wedding. This ensures you're covered from the beginning of your wedding planning process.
Does my home insurance cover my wedding?
While some home insurance policies may cover certain aspects of your wedding, such as loss or damage to gifts at your home, they won't provide the comprehensive coverage that a dedicated wedding insurance policy offers.
Can I add extra coverage to my policy?
Yes, most insurers offer the option to add extra coverage to your policy for an additional fee. This can be useful if you have specific elements that you want to protect, such as high-value jewellery or a marquee.
What if I need to make changes to my policy?
If you need to change your policy, such as increasing your coverage or adding an extra, it's best to contact your insurer directly. Most insurers are flexible and will allow changes to the policy up to a certain point before the wedding. However, terms can vary between providers, so it's crucial to discuss this with your insurer to understand their specific procedures for policy changes.
Your email address seems invalid. Write the email again or use some other email address.
*Representative example: Estimated repayments of a loan of R30,000 over 36 months at a maximum interest rate including fees of 27,5% APR would be R1,232.82 per month. Arcadia Finance is an online loan broker and not a lender. Our service is free, and we work with NCR licensed lenders in South Africa. Interest rates charged by lenders can start as low as 20% APR, including an initiation and service fee determined by the lender. The interest rate offered depends on the applicants' credit score and other factors at the lender's discretion.

Loan amount R100 - R250,000. Repayment terms can range from 3 - 72 months. Minimum APR is 5% and maximum APR is 60%.