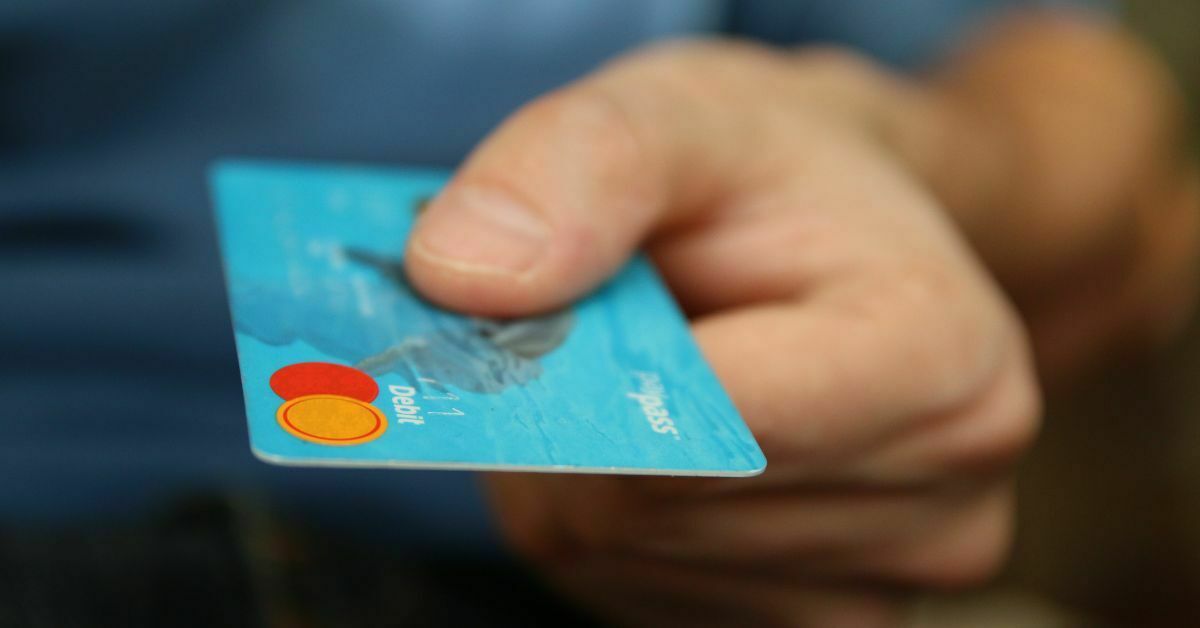 Everyone knows of credit card scams and the scammers who steal credit card information. They compromise the very safety of your hard-earned money. A scary thought that the money you left in the safe hands of the bank can be stolen. Our guide covers the best approach to keeping your money safe.
Unfortunately, banks themselves do not have control over such crimes. Even though they invest a lot of money in security, additionally, they get the best technical help to safeguard your card information and personal details. The reason they fail to detect such crimes is namely due to the scammers always being one step ahead. They consistently devise new and devious methods of stealing your information from banks or you.
Identity theft is scary and very real. If anyone has had the misfortune of experiencing this, you will know the trauma, stress, and frustration you had to face by blocking off your card, making police reports, and having sleepless nights. Keeping your information watertight is difficult because scammers have very advanced systems to track and extract your personal information.

Common Credit Card Scams
The most well-known types of credit card scams are usually through emails, SMS, or phishing calls. When a scammer impersonates an individual, this enables them to ask for your personal information. They copy your bank or scare you into sharing information, such as your bank account being compromised. You trustingly give them the information they are asking for under the belief that they are assisting you. They use fear tactics to get you to act quickly to "protect" your money. Instead, they are cleverly obtaining your information.
Another method they use is to tell you that your water or electricity bill is overdue. They entice you to disclose your personal information to a legitimate-looking website which they claim will help to prevent your water or electricity from being disconnected. Instead, they direct you to a fake website that will steal your personal information and siphon all your money out. Or else they will use your credit card information to make large purchases.
Often a scammer will surface when a crisis is taking place. They use impersonating a charity or non-profit organization, for example, during an environmental disaster such as a flood, emergency, or church, to exploit empathetic individuals. They make use of people's suffering to pull at your heartstrings. It can be all too easy to donate or, worse yet, information to these scammers. They will aim to exploit your softness and compassion. To make matters worse, scammers can be compelling and professional in their execution, leaving you none the wiser.

How Credit Card Scammers Gain Personal Information
Scammers use diverse tactics to rob you of your money. They send an SMS warning you of some suspicious activity on your account. Of course, you are going to get jittery and wonder how to prevent fraudulent transactions from going through. They will ask you to click on a link or to call a bank line to verify your personal information, including credit card details. They will have all your information at their disposal at a click of a button.
You may also get a message or call that your credit card was used to purchase a product or subscription. They may also impersonate a typical service provider that everyone uses, such as Netflix, Spotify or another subscription or service. They will compel you to believe that they owe you a refund. Once you jump at the chance to get your refund, they will need to ask you a series of questions first. You are happy to oblige as they seem to be a standard service you use and are simply trying to give you your money back. However, they do this to gain access to your personal information and card details. They will then begin to access and drain your account using your information. In such instances that you are owed money from a service provider or a refund from an online store, you should always verify your accounts online to see if they are valid.

Your Bank Versus A Credit Card Scammer
Get to know the different types of calls you receive from your bank. Often your bank will never call you or ask for your information. Scammers will tempt you with promises of reducing your credit card interest rate. They will convince you that they are working with your credit card company. When you disclose your information, they will gain access to your credit card and personal information. If you are unsure about the caller but want to reduce your credit card interest rate, you should always call your credit card company directly or visit the bank yourself.
Skimming frequently occurs nowadays because it is easy to defraud people using this tactic. Suppose you go to fill petrol or to a restaurant. The attendant or waiter takes your card to swipe on a machine. They very cleverly use another device to copy all your credit card information.
Unsuspecting people fall for this trick because it looks so authentic. The device is a clone of the real ones supplied by banks. It is difficult to tell the difference by looking at the card readers. You should take the card reader into your hands and tug at it to see if it is accurate or a skimmer.

Spotting Scammers
Always be cautious when you receive any call from "banks" or "credit card" companies. Tell them you will call them back. Never act immediately. Always call your bank and ask them if suspicious activity has been noticed on your account. If you are expecting a call from your bank, please do not disclose your ID number to verify that they are talking to you. Instead, give them your date of birth.
Spotting fake emails is simple. Before you respond to any email that seems like your bank, examine the email address they are using. You may find that the address is almost the same as the previous one you received from your bank. Yet you will notice a few differences, such as spelling errors, which is an instant red flag.
The email address may use correct words such as "support" or "pay", making it sound legitimate. But look out for a single letter that may be out of place. Do NOT give personal information or account details in an email.

How to protect yourself
When someone calls you requesting personal information, cut the call and block the number. If you receive an email from an unknown source asking for your credit card details, please delete it. If they claim to be from your bank, instead call your bank's fraud department to get more information and to inform them about this scam so they can warn all their clients. Banks don't usually send emails to tell you about overcharges and refunds. You can view your account online to see if any suspicious activity is taking place. Try visiting any personal and confidential sites that deal with bank and credit card issues in a separate Browser incognito. With financial transactions, block the camera on the top of your laptop because hackers follow your finger movement on the keyboard or your eyes move to obtain your passwords.

Avoid Credit card scams by keeping your credit card safe and by keeping credit card information safe. Although we all are more careful these days about keeping our belongings safe, we still need to take additional measures. No longer is it sufficient to keep your credit card in your wallet or purse. Thieves know all the tricks of their trade and will quickly gain access to your card. Using a cross-over bag in areas that are high risk is the best option, as you can clutch the load close to you. Many young people prefer to wear a backpack for convenience. This is a most dangerous practice. Should you have to wear one, then turn it the other way around and wear it in front of you in high-risk areas.
Mistakes that Lead to Credit Card Scams
A definite No No is lending your credit card to family members. It is the height of recklessness to lend your card to anyone. No one will take the same precautions as you when you lend them your card. This practice is hazardous.
Nowadays, most banks send statements online via email, or you can access them online. They don't send messages via regular mail in your post box. However, if you should receive hard copies of your bank statements, please shred them before disposing of the pieces in a secure place. These statements may carry vital information hackers can use to access your account.
Keep Track Of Credit Card Payments

Always be observant when reading your bank statements. We are too trusting. We don't expect a bank to rob us. They are not robbing us. They are making reasonable payments that they believe you have authorized. Therefore you should go through the statement carefully to notice any unusual charges.

If there are any, inform your credit card company immediately. They will give you proper advice about whether your card is compromised. Also, sift through your receipts. When you buy anything online or in-store, check your receipts to see whether the correct amount has been charged. This also applies to paying for fuel. Always ensure the charge is the right amount by the quantity of fuel you have filled.
Habits to Avoid Credit Card scams
When asked to sign for a credit card purchase, read it first. Make sure no space is left because someone can easily add an extra 0, making you pay much more than the cost of the actual goods. Make a habit of keeping your receipts safe.
Be very cautious about giving out any information about your details or card information. Never give personal information via email or over the phone. Always use the correct number issued by the bank when calling the bank about your card. This number usually appears on the back of your credit card or an ATM if you use one when the incident occurs.
Never click links from emails. These scams direct you to fake websites that will get all your login information. We all use online banking sites to conduct business, such as making transfers and payments. Make sure you are opening the right place, then lock the address in your browser by finding the 'lock' sign in the bottom right-hand corner and clicking on it.

What to do when your Credit Card is Scammed
Inform your bank immediately if you suspect your card's safety has been compromised. Fortunately, most banks free their clients of liability if their card has been fraudulently used. So you will not be liable for any fees concerning fraudulent purchases. They will assist you in blocking your card. Do not delay reporting it to your bank. If you do not inform them in time, your bank may refuse to reimburse you any further charges.
Blocking your card is not enough. If your information has been compromised, the scammer can still fraudulently open store accounts in your name using your ID and makes purchases without being detected. Reporting any suspected scam to your bank will help not only you but also the clients of your bank because your bank can alert the public about these scams. This action will prevent other people from falling victim to these scammers.
Conclusion
Here are the steps to protect your card information and ID details. Don't take calls from suspicious people. Block their numbers. Don't disclose your personal information and card details telephonically to anyone. Never click on unknown links pretending to be from your bank. Always use a legitimate site. Go incognito when using online banking. Always keep your credit card details safe.

Do not disclose your ID number over the phone or online to people you don't know. Study your statements as soon as you get them to check if any unusual activity occurs. If you find any illegitimate purchase or payment, inform your bank immediately.

Lastly, keep your credit cards separate from your cash.
Your email address seems invalid. Write the email again or use some other email address.
*Representative example: Estimated repayments of a loan of R30,000 over 36 months at a maximum interest rate including fees of 27,5% APR would be R1,232.82 per month. Arcadia Finance is an online loan broker and not a lender. Our service is free, and we work with NCR licensed lenders in South Africa. Interest rates charged by lenders can start as low as 20% APR, including an initiation and service fee determined by the lender. The interest rate offered depends on the applicants' credit score and other factors at the lender's discretion.

Loan amount R100 - R250,000. Repayment terms can range from 3 - 72 months. Minimum APR is 5% and maximum APR is 60%.