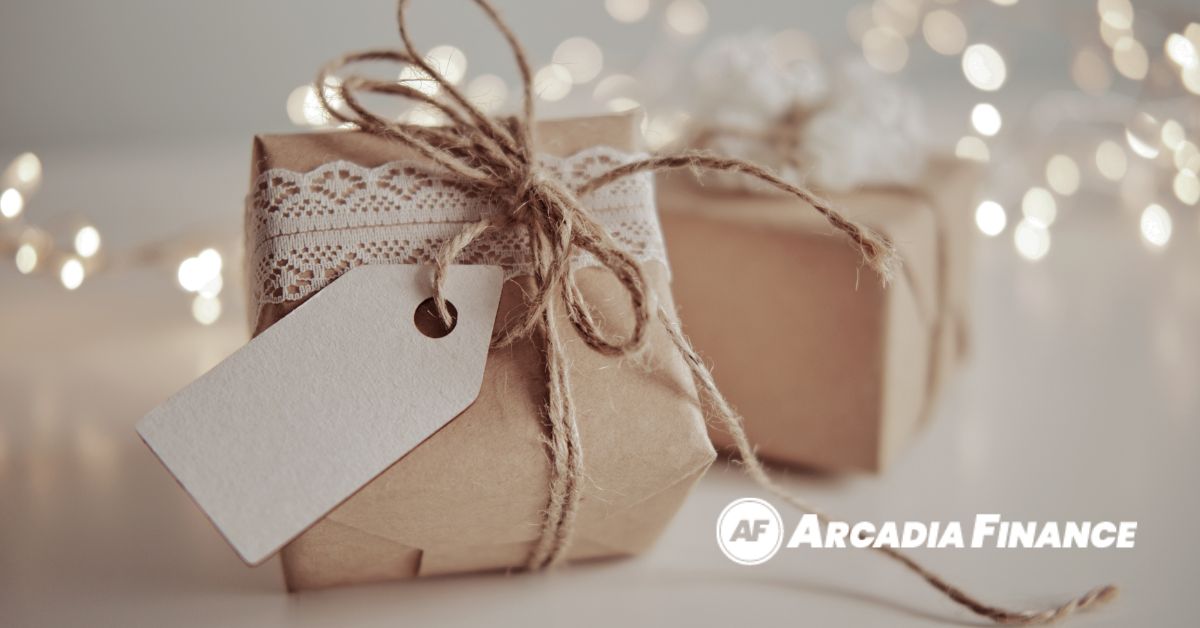 Weddings are momentous occasions that bring families and friends together, creating lasting memories. The joy of these events is amplified by the tradition of exchanging gifts – tokens of love and blessings that celebrate the union of two individuals. In this context, the role of personalisation can't be overstated. Personalised gifts hold a unique charm, capable of conveying deep emotions and thoughtful consideration. They bring an element of surprise and delight while telling a story about the recipient's personality, preferences, and the special bond you share with them.
Key Takeaways
Personalisation Enhances Gift Value: Personalised wedding gifts, with their unique and thoughtful touch, often hold more sentimental value for the couple compared to generic gifts.
Understanding the Couple is Fundamental: To choose a suitable personalised gift, understanding the couple's preferences, interests and their cultural or personal significance is essential.
South African Culture Offers Unique Gift Ideas: South Africa's rich cultural heritage provides a wealth of unique and personal gift ideas, from biltong cutters to custom braai sets and bespoke beaded jewellery.
Quality and Functionality Matter: A good wedding gift, besides being personal, should be of high quality and serve a practical purpose in the couple's daily life.
Original Wedding Gifts with Personalisation
Personalised Artwork
Art, in its many forms, has the power to communicate deeper sentiments. This ability makes it a perfect medium for personalised wedding gifts. Commissioned portraits, for instance, offer a unique way to celebrate the couple's relationship. Whether it's capturing their engagement photos, a favourite vacation spot, or a cherished family home, these pieces provide an enduring visual memory for the newlyweds.
On the other hand, personalised word art can convey your heartfelt messages in creative ways. Imagine a beautiful piece of calligraphy that brings together the lyrics of the couple's favourite song, a meaningful poem, or even their unique love story. These word arts, framed and hung, could make a stunning addition to the couple's new home, serving as a daily reminder of their special bond.
Custom Jewellery
Jewellery has always been a classic wedding gift choice. But when it's customised, it carries an extra touch of love and thoughtfulness. For the groom, personalised cufflinks can be a stylish and meaningful gift. Engrave them with the wedding date, initials, or a personal symbol that holds significance. For the bride, an engraved bracelet with a special message hidden inside could be a treasured keepsake for years to come.
Personalised Wine and Spirits
For those who appreciate a fine drink, consider personalising their favourite bottle of wine or spirits. Custom wine labels can transform an ordinary bottle into a special memento of the big day. You can include the couple's names, the wedding date, or a sentimental quote. To step up the personalisation game, an engraved decanter could be a brilliant addition to the couple's home bar, reminding them of their nuptial celebration each time they pour a drink.
Personalised Homewares
As the couple begins their journey of building a home together, personalised homewares make for practical and meaningful gifts. Monogrammed towels can add a personal touch to the couple's bathroom, while personalised kitchenware, such as engraved wooden cutting boards or customised aprons, can bring a dash of love to their culinary endeavours.
Custom Made Clothing
Fashion is a beautiful form of self-expression, and when it's personalised, it becomes even more special. For the couple who appreciates comfort and style, consider personalised robes embroidered with their initials or a loving message. Alternatively, other custom embroidered items, such as hats or scarves, can make for a unique and thoughtful gift.
Personalised Books
Books have the power to transport us to different worlds and times, but a custom love story book literally does that by narrating the couple's unique love journey. From their first meeting to their wedding day, such a book captures their special moments, making it an unforgettable gift. Another great option is a personalised recipe book. If the couple loves cooking, this can be a lovely addition to their kitchen, filled with their favourite recipes or dishes they want to try.
Custom Decorative Items
Home is where the heart is, and a gift that contributes to making that space cozy and personal is a sure hit. Consider personalised candle holders with the couple's initials or wedding date. Not only are they practical, but they also add a romantic glow to their space. An engraved photo frame with a cherished picture can also be a touching memento, encapsulating a moment in time for them to look back on fondly.
Bespoke Experience Gifts
Experiences create memories that last a lifetime. If the couple values experiences more than material gifts, a personalised romantic getaway could be the ultimate surprise. Whether it's a weekend at a luxury safari lodge or a spa retreat in the winelands, such a getaway will create memories they'll cherish forever. Alternatively, custom experience day vouchers for activities like wine tasting, hot air ballooning, or cooking classes can offer exciting adventures for the newlyweds.
These are just a few ideas to inspire your search for the perfect personalised wedding gift. But remember, the most significant aspect of a personalised gift is the thought and care put into it, which is always sure to touch the recipients' hearts.
South African Inspired Personalised Gifts
Personalised Biltong Cutter
Biltong, the much-loved South African cured meat, holds a special place in the country's culinary scene. It's shared at social gatherings, savoured during sporting events, or simply enjoyed as a quick snack. A personalised biltong cutter, with a beautifully engraved wooden handle or custom metalwork, would be a quirky yet thoughtful gift for a couple who appreciates this local delicacy. It's a nod to their roots, a piece of their culture right in their kitchen.
Custom Braai Set
A braai, the South African term for a barbecue, is more than just a meal; it's a social event, an excuse to gather around the fire and spend time with loved ones. So, for the couple who loves hosting, a personalised braai set could be a perfect gift. Customised braai tools, with the couple's name or a special date etched onto the handle, or a custom braai apron would certainly add a unique touch to their social events.
Bespoke Beaded Jewellery
Beadwork holds deep cultural significance in many South African cultures, with every colour and pattern telling a unique story. For a couple with a love for this traditional craft, bespoke beaded jewellery would make an original and meaningful gift. From traditional Zulu beaded jewellery to custom Maasai beadwork, each piece tells a story and represents a piece of their shared cultural heritage.
Personalised South African Art
South Africa's vibrant art scene, inspired by a rich tapestry of cultures and landscapes, offers endless possibilities for personalisation. Bespoke wire art or custom Ndebele patterns, inspired by the traditional geometric art form of the Ndebele people, could add a distinct South African touch to the couple's home, reminding them of their roots and the vibrant cultures that surround them.
Personalised Rooibos Tea Sets
Rooibos tea, with its rich earthy flavour, is a quintessentially South African drink, loved by locals and visitors alike. A personalised rooibos tea set would be a charming gift for the tea-loving couple. Imagine a custom tea blend created just for them or an engraved teapot, adding an extra special touch to their tea-time rituals.
These South African inspired gifts, rich in cultural heritage and personal significance, go beyond the conventional, adding a deeper layer of meaning to the art of gift-giving. So, whether it's a custom braai set or a bespoke piece of art, these gifts celebrate the couple's love story against the vibrant backdrop of South African culture.
» Find out more: Unique gifts for golden wedding milestones!
Tips for Choosing Original Wedding Gifts with Personalisation
Understand the Couple's Preferences
Knowing the couple's preferences and interests goes a long way in selecting a meaningful gift. Does the couple have a shared hobby, like cooking or hiking? Or do they have personal interests, such as reading or art? Acknowledging these interests in your gift choice demonstrates that you know and appreciate the couple's unique traits. Personal interests and shared hobbies can help you in choosing a gift that the couple will both treasure and enjoy using.
Consider Cultural and Personal Significance
Every couple has a unique story influenced by their cultural backgrounds and personal experiences. Incorporating these aspects into your gift adds a layer of personal significance. For instance, a piece of artwork featuring traditional South African beadwork could resonate with a couple who value their cultural heritage. Similarly, a gift commemorating a milestone, such as the city where they first met or a shared adventure, adds a personal touch. Thinking about the couple's family heritage and their personal milestones can result in a truly one-of-a-kind gift.
Make It Useful and Functional
While sentimental value is paramount, the functionality of a gift shouldn't be overlooked. Everyday use items, especially those that the couple wouldn't necessarily buy for themselves, can make excellent gifts. Whether it's a set of monogrammed bath towels or an engraved decanter, items that serve a practical purpose in the couple's daily life will be appreciated. Gifts that can be used on a regular basis for everyday use or as long-lasting keepsakes add to the beauty of their new life together.
Prioritise Quality
When selecting a gift, pay attention to the craftsmanship and the materials used. A well-crafted, high-quality gift will stand the test of time, just like the couple's love. Whether it's a piece of custom jewellery or a personalised artwork, ensure the gift is made from high-grade materials and reflects skilled craftsmanship. These aspects not only contribute to the longevity of the gift but also speak volumes about your appreciation for the couple.
Seek Professional Assistance
If you're unsure or need help with personalisation, don't hesitate to seek advice from professionals. Many local South African artisans and professional personalisation services have extensive experience in creating bespoke gifts. They can guide you in choosing suitable items to personalise and help you bring your gift ideas to life. They can also provide insights into the latest trends and styles in personalised gifts. Engaging with local South African artisans and professional personalisation services can ensure that the end product is something truly unique and special.
Conclusion
Personalised wedding gifts create memorable experiences and foster deeper connections. They go beyond the traditional act of gift-giving, embodying the joy, love, and togetherness that weddings represent. Whether it's a custom piece of art or a culinary delight, these gifts serve as constant reminders of the special day and the thoughtful individual who made the effort to personalise their gift.
FAQs
What is the average cost of a personalised wedding gift in South Africa?
The cost of a personalised wedding gift in South Africa can vary significantly based on several factors such as the type of gift, the level of customisation, and the materials used. Generally, personalised gifts can range from R200 for smaller items like personalised mugs or custom-made ornaments, all the way up to R5,000 and more for high-end gifts such as bespoke jewellery or commissioned artwork. Always remember that the value of a gift is not solely in its price, but in the thought and effort that's been invested into personalising it.
How long does it take to get a gift personalised?
The timeframe for personalising a gift can range widely depending on the complexity of the task and the level of detail required. For simpler items like engraved jewellery or monogrammed textiles, it may take anywhere from a few days to a week. More intricate customisations such as commissioned artwork or bespoke furniture may take several weeks to a few months. It's always a wise idea to plan and provide ample time for the creation and delivery of your personalised gift to ensure it arrives in time for the big day.
Where can I find artisans for personalised wedding gifts in South Africa?
South Africa is rich in artistic talent and craftsmanship. You can find skilled artisans in local craft markets, independent shops, and art fairs. Online platforms, too, provide a wealth of options. Websites such as Etsy or Made in SA feature South African artisans specialising in personalised gifts. Remember, working directly with an artisan allows you to communicate your vision effectively and adds a personal touch to the gift-making process.
What are some culturally significant wedding gifts in South Africa?
South Africa is a country rich in cultural diversity, which influences its range of traditional wedding gifts. Zulu wedding gifts often feature beadwork, reflecting the Zulu's intricate bead craft. In the Afrikaans culture, practical gifts for the home or braai are appreciated. Modern South African weddings often combine these cultural traditions with a contemporary approach to gift-giving, making personalised gifts featuring elements of these cultural traditions a wonderful idea.
What should I avoid when choosing a personalised wedding gift?
Choosing a personalised wedding gift requires thoughtfulness. Try to avoid generic or impersonal gifts; the aim is to show that you've put thought into the gift. Be aware of the couple's tastes and preferences; what you like might not necessarily be to their taste. Also, while humour can add a fun element to personalisation, ensure it's appropriate and won't cause offence. Lastly, if you're incorporating cultural elements into your gift, make sure it's done respectfully and accurately to avoid cultural insensitivity.
Your email address seems invalid. Write the email again or use some other email address.
*Representative example: Estimated repayments of a loan of R30,000 over 36 months at a maximum interest rate including fees of 27,5% APR would be R1,232.82 per month. Arcadia Finance is an online loan broker and not a lender. Our service is free, and we work with NCR licensed lenders in South Africa. Interest rates charged by lenders can start as low as 20% APR, including an initiation and service fee determined by the lender. The interest rate offered depends on the applicants' credit score and other factors at the lender's discretion.

Loan amount R100 - R250,000. Repayment terms can range from 3 - 72 months. Minimum APR is 5% and maximum APR is 60%.