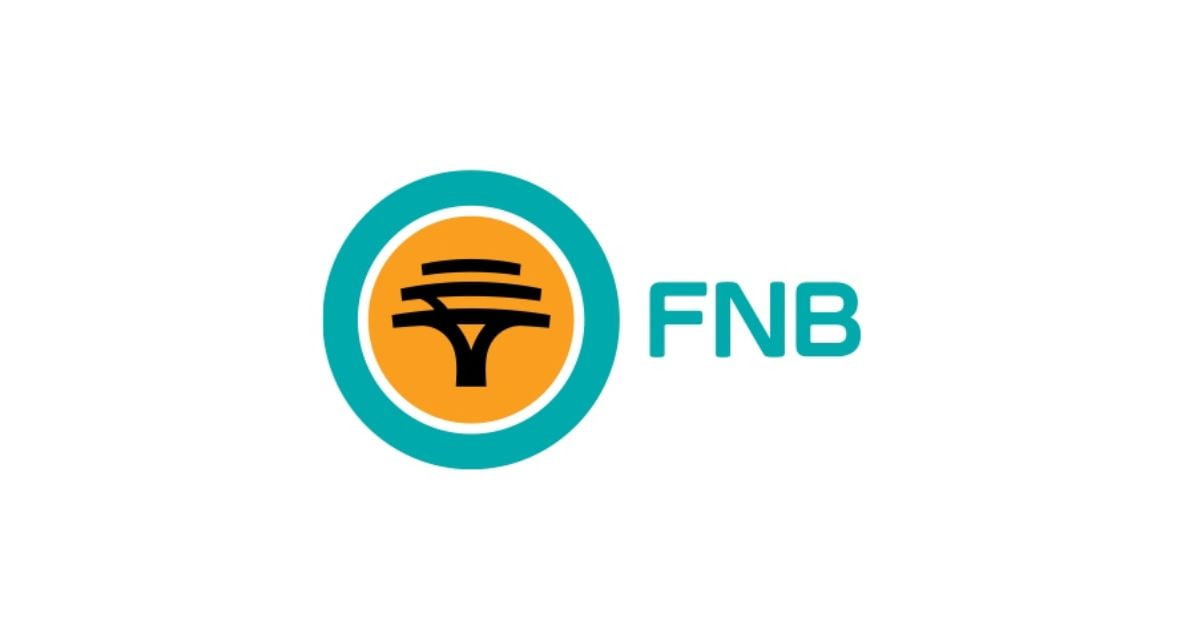 FNB, a well-established financial institution, offers a range of personal loans tailored to meet diverse needs. Whether you are looking to cover unexpected medical bills, finance home improvements, or consolidate debts, FNB seems to have a solution. Their loans come with various features and benefits, aimed at providing flexibility and convenience to the borrowers.
Your email address seems invalid. Write the email again or use some other email address.
*Representative example: Estimated repayments of a loan of R30,000 over 36 months at a maximum interest rate including fees of 27,5% APR would be R1,232.82 per month. Arcadia Finance is an online loan broker and not a lender. Our service is free, and we work with NCR licensed lenders in South Africa. Interest rates charged by lenders can start as low as 20% APR, including an initiation and service fee determined by the lender. The interest rate offered depends on the applicants' credit score and other factors at the lender's discretion.

Loan amount R100 - R250,000. Repayment terms can range from 3 - 72 months. Minimum APR is 5% and maximum APR is 60%.
Experiences with FNB Loan
Navigating through the loan process can often be filled with uncertainty and confusion. However, FNB seems to have streamlined its processes to create a user-friendly experience for potential borrowers. The online application process is straightforward, allowing applicants to receive personalized credit offers quickly. FNB's website is also equipped with detailed information and resources that guide users through various aspects of the loan, ensuring that they have clarity on what to expect.
Feedback from users indicates that FNB's loans can be a viable option for various needs, such as medical emergencies, home renovations, or consolidating debts. The flexibility in repayment terms and the option to take a payment break in January are features that many borrowers find appealing. However, like any financial product, it's essential to consider the interest rates and terms to ensure that the loan aligns with your financial capacity and goals.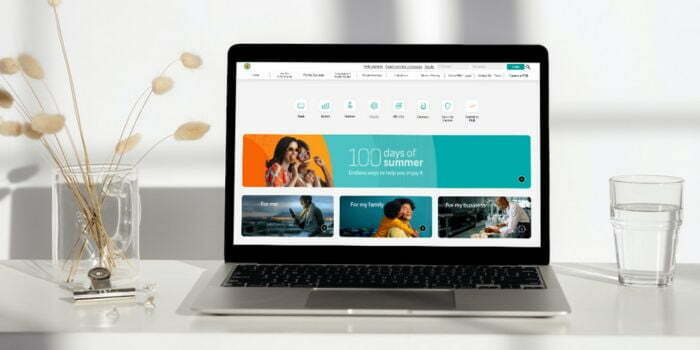 Who can apply for an FNB Loan?
Criteria for Potential Borrowers
FNB's loans are accessible to a wide range of individuals. However, there are certain criteria that one must meet to be eligible. Applicants must be between 18 and 64 years old and should be permanent residents or citizens of South Africa. A consistent monthly income is also a requirement, ensuring that the borrower has the means to repay the loan over the agreed period. The documentation necessary for the application includes valid identification, proof of residence, and proof of income, such as recent payslips or bank statements.
Differences from other loan providers
When comparing FNB to other loan providers, certain differences become apparent. FNB offers a 'Take-A-Break' feature, allowing borrowers to skip the January repayment, and providing a brief respite from the repayment schedule. This feature is unique and not commonly offered by other lenders. Additionally, FNB does not charge penalty fees for early loan settlement, offering flexibility to those who wish to pay off their loan ahead of schedule. The personalized interest rates and fixed monthly repayments also contribute to making FNB's offerings distinct, providing borrowers with a clear understanding of their financial commitment throughout the loan term.
FNB Loan
What makes the FNB loan unique?
FNB's approach to personal loans is somewhat distinctive in the financial market. One of the standout features is the personalized interest rate offered to borrowers. This means that the interest rate you receive is tailored based on your credit profile, ensuring that it aligns with your financial standing. Another unique aspect is the 'Take-A-Break' feature, which allows borrowers a payment holiday in January, offering a brief financial reprieve after the festive season.
FNB also ensures that borrowers are not penalized for settling their loans early. This flexibility is a significant advantage, allowing individuals to manage their loans in a way that suits their financial strategies and capabilities. The bank also provides a clear and straightforward online application process, enhancing the user experience and ensuring that applicants can access the funds they need with minimal hassle.
Advantages of the FNB loan comparison
Comparing FNB's loans with other options in the market reveals several advantages. The fixed monthly repayments offered by FNB provide borrowers with certainty, allowing for better financial planning and management. The absence of penalty fees for early settlement also stands out, offering flexibility and the option to reduce the loan term if the borrower has the means to do so.
Types of Loans Offered by FNB
FNB offers a variety of loans to cater to different needs and preferences. Their loans are versatile and can be used for various purposes such as home renovations, medical emergencies, or educational expenses. These loans are unsecured, meaning that they do not require any collateral, and offer amounts up to R360,000 with flexible repayment terms.
For those looking to consolidate debts, FNB offers a solution that allows you to combine multiple credit agreements into a single, more manageable repayment. This option can simplify your financial commitments, potentially saving on fees and interest rates.
FNB also caters to homeowners, offering loans that can be used for home improvements or to cover transfer and attorney costs. These loans provide the financial flexibility needed to enhance your living space or facilitate the home-buying process. Each loan type is designed with specific needs in mind, ensuring that borrowers have access to financial solutions that align with their objectives and circumstances.
Requirements for an FNB Loan
When considering a loan with FNB, it's essential to be prepared with the necessary documentation to ensure a smooth application process. Applicants must provide valid identification, which can be a South African ID book or card. Proof of residence is also required, which can be any utility bill or a similar document that confirms your address.
Another crucial requirement is proof of income. This can be in the form of recent payslips or bank statements, which will give FNB an insight into your financial standing and ability to repay the loan. These documents help the bank assess your creditworthiness and determine the loan amount and terms that can be offered to you.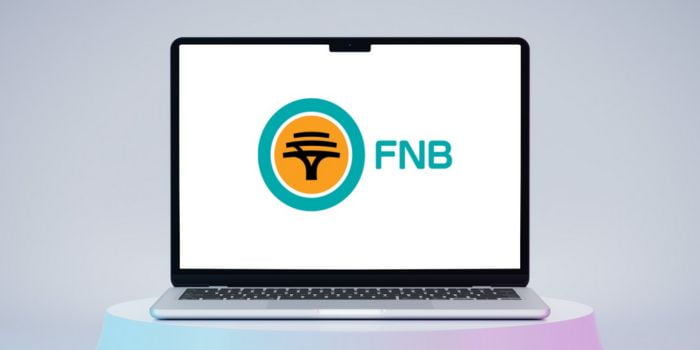 Simulation of a Loan at FNB
Step-by-step guide to applying for a loan with FNB
Visit the FNB website: Start by navigating to the personal loans section.
Choose the loan type: Depending on your needs, select the appropriate loan product.
Online Application: Fill in the online application form with your details, employment information, and the loan amount and term you're interested in.
Submit Documents: Upload or provide the necessary documents, including ID, proof of residence, and proof of income.
Review Offer: Once FNB reviews your application and documents, they will provide a personalized loan offer, detailing the interest rate and monthly repayments.
Acceptance: If you're satisfied with the offer, you can accept it, and the loan amount will be disbursed to your bank account.
Eligibility Check
FNB understands the importance of knowing where you stand before diving deep into the loan application process. To assist potential borrowers, FNB offers tools on their website that allow you to pre-check your eligibility. By inputting some basic information, these tools provide an initial assessment of the loan amount and terms you might qualify for. This preliminary check does not impact your credit score and gives you a clearer picture of what to expect when you proceed with the full application. It's a valuable resource, ensuring you don't waste time on loan products that might not align with your financial profile.
Security and Privacy
In the realm of digital banking, FNB prioritizes the security and privacy of customers' personal and financial information. Utilizing robust security measures, FNB ensures the safeguarding of your data against unauthorized access and potential vulnerabilities. Encryption technology is employed to secure sensitive data during transmission over the internet, protecting it from malicious interceptions.
FNB's adherence to stringent privacy policies ensures the responsible handling and usage of your data, preventing unwarranted third-party disclosures except in service provision or legal requirements. Personal vigilance, such as maintaining the confidentiality of login credentials and regular password updates, is also crucial in bolstering the security of your interactions with FNB's loan services.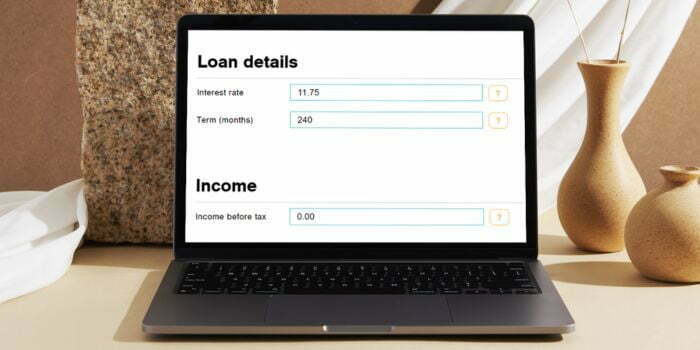 How much money can I request from FNB?
FNB offers a range of loan amounts to suit various needs and financial situations. Borrowers can request a minimum amount that suits their immediate needs, up to a maximum of R360,000. This flexibility allows for the accommodation of various financial requirements, whether it be for a minor expense or a significant financial undertaking.
FNB also provides personalized loan offers. This means that the offer you receive is tailored to align with your creditworthiness and financial standing. FNB evaluates your credit profile, income, and other relevant factors to determine the loan amount and interest rate that you qualify for, ensuring that the offer aligns with your repayment capabilities.
How long does it take to receive my money from FNB?
The time it takes to receive funds from FNB can vary based on several factors. However, FNB strives to ensure that the process is as swift and efficient as possible. On average, once your loan application is approved, the funds are made available within a short period. The bank's online application process is designed for quick decision-making and fund disbursement.
Factors such as the accuracy of the information provided, the completeness of the application, and the bank's internal processes can affect the speed at which funds are released. Ensuring that all necessary documentation is accurate and submitted promptly can facilitate a smoother and quicker process.
How do I repay my loan from FNB?
Repaying your loan to FNB is made convenient through various available options. Borrowers can opt for fixed monthly repayments, which provide clarity and consistency, aiding in better financial planning. The repayment terms are flexible, allowing for adjustments based on the borrower's financial capability.
In terms of fees and penalties, FNB stands out by not charging penalty fees for early loan settlement. This approach offers borrowers the flexibility to repay their loans ahead of schedule without incurring additional costs. However, it's advisable to be aware of the terms and conditions related to repayments, ensuring that you are well informed of any potential fees or charges that may apply during the repayment process. Understanding the repayment structure and any applicable fees is crucial in managing your loan effectively and avoiding any unexpected costs.
Online reviews of FNB
Online reviews offer valuable insights into customer experiences and satisfaction levels. For FNB, customer feedback appears mixed, reflecting various aspects of their loan services. Borrowers often highlight the ease of the application process and the clarity of information provided by FNB as positive aspects. The flexibility in repayment options, including the absence of penalties for early settlement, is also frequently appreciated by customers.
However, like any service, there are also areas where customers feel there could be improvements. Some reviews point towards customer service experiences and communication as areas where enhancements could be made. It's essential to consider that individual experiences can vary, and online reviews often represent a snapshot of customer interactions and satisfaction.
Customer service
Customer service is a crucial aspect of any financial service, providing support, guidance, and answers to customer queries and concerns. If you have further questions or need assistance regarding FNB loans, there are various ways to reach out to their customer service team. FNB offers support through its website, telephone, and in-branch services, ensuring that customers have multiple avenues to seek help and information.
Having access to reliable and responsive customer service enhances the overall experience, ensuring that you have the necessary support throughout the loan application and repayment process. Effective customer service ensures that your queries are addressed promptly, providing clarity and guidance as you navigate through your loan journey.
Alternatives to FNB
There are several alternatives to FNB when it comes to personal loans. Various banks and financial institutions offer competitive loan products, each with its unique features and benefits.
Comparison Table
Here is a side-by-side comparison of FNB with some top competitors in the personal loan sector:
| | | | | |
| --- | --- | --- | --- | --- |
| Lender | Maximum Loan Amount | Interest Rate | Repayment Term | Unique Features |
| FNB | R360,000 | Personalized | Up to 60 months | Take-A-Break in January, No early settlement penalty |
| Absa | R350,000 | Personalized | 12-84 months | Credit Protection Plan, Flexible repayment |
| Standard Bank | R300,000 | Personalized | Up to 72 months | Fixed interest rate, Quick online application |
| Nedbank | R300,000 | From 10.5% | Up to 72 months | Online loan management, Credit life assurance |
History and Background of FNB
First National Bank (FNB), a division of FirstRand Bank Limited, has a rich history that dates back to 1838. Established in Grahamstown, South Africa, FNB has evolved over the decades, adapting to the changing financial landscape and growing to become one of the leading banks in South Africa. The bank has been instrumental in pioneering various innovative banking solutions, always aiming to meet the dynamic needs of its customers effectively.
FNB's mission revolves around creating a better world by providing helpful solutions to clients, enabling them to manage their financial lives seamlessly. The bank's vision is to be the most helpful bank, driven by a strong customer focus, innovation, and a commitment to making a difference in the communities they serve. FNB aims to offer value to its customers through a range of financial products and services that are tailored to meet diverse needs and preferences.
Pros and Cons
Pros
Personalised Interest Rates: FNB offers interest rates that are tailored based on the borrower's credit profile.
Flexible Repayment Terms: Borrowers have the flexibility of choosing repayment terms that suit their financial situation.
No Early Settlement Penalties: FNB does not charge penalties for settling the loan amount before the end of the term.
Take-A-Break Feature: A unique offering that allows a payment break in January, giving borrowers financial breathing space.
Cons
Interest Rates: While personalized, the interest rates might be higher for those with a lower credit score.
Loan Amount: The maximum loan amount offered is R360,000, which might not be sufficient for some borrowers' needs.
Online Focus: The bank has a strong focus on online banking, which might not be suitable for those who prefer traditional banking methods.
Each of these aspects plays a crucial role in determining whether FNB's loan offerings align with your financial needs and objectives. It's essential to weigh the pros and cons carefully to make an informed decision.
Conclusion
FNB presents a robust offering in the personal loans sector, marked by flexibility, innovation, and customer-centric features. The bank's approach to personal loans is nuanced, with a focus on personalized interest rates and a variety of loan amounts to cater to a wide spectrum of financial needs. The unique features such as the 'Take-A-Break' option in January and no penalties for early settlement further enhance the attractiveness of FNB's loan products.
Considering the comprehensive features, flexibility, and customer-focused approach, FNB garners a commendable position in the personal loans market. The bank's commitment to providing tailored solutions, clear terms, and supportive features create a conducive environment for borrowers to manage their loans effectively. While there are areas where improvements could enhance the borrower experience further, FNB's overall offerings resonate with reliability, innovation, and a strong understanding of customer needs in the realm of personal loans.
FAQs
What is the maximum amount I can borrow from FNB?
You can borrow up to R360,000 from FNB, depending on your creditworthiness and financial standing. The bank assesses your credit profile, income, and other relevant factors to determine the loan amount you qualify for.
How long does the application process take?
FNB's application process is relatively quick and straightforward. Once you have submitted all necessary documents and completed the application, you can expect a response within a short period. The funds are disbursed promptly upon approval.
Are there any penalties for early loan settlement?
No, FNB does not charge any penalties for settling your loan early. This flexibility allows you to manage your loan according to your financial capabilities and strategies.
What is the 'Take-A-Break' feature in FNB's loans?
The 'Take-A-Break' feature allows borrowers to skip the January repayment, providing a brief financial break. This feature is automatically available for loans with repayment terms over six months and accounts that are up to date with repayments.
What documents do I need to apply for a personal loan with FNB?
To apply for a personal loan with FNB, you will need valid identification, proof of residence, and proof of income, such as recent payslips or bank statements. Ensure that all documents are accurate and up-to-date to facilitate a smooth application process.